It's highly likely that full backup was made of Hillary Clinton's home computer server, ABC News reported Sunday, citing the Colorado firm that set up the device.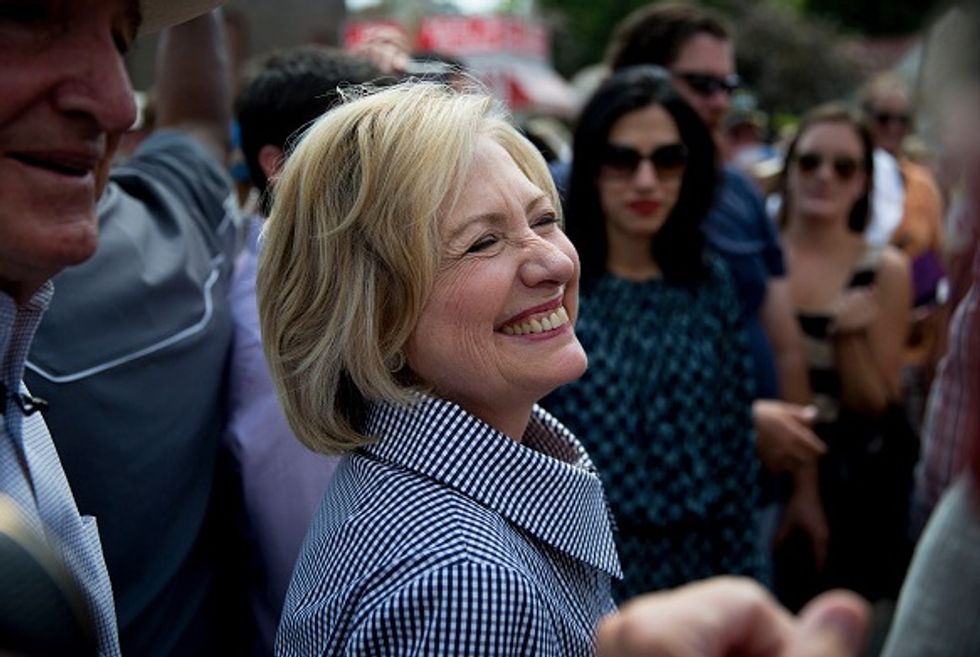 Hillary Clinton, former U.S. secretary of state and 2016 Democratic presidential candidate, smiles as she walks through the Iowa State Fair in Des Moines, Iowa, U.S., on Saturday, Aug. 15, 2015. Clinton said today she doesn't see the continued scrutiny of her email practices while heading the State Department as a liability for her campaign for the White House. (Image source: Andrew Harrer/Bloomberg via Getty Images)
If that's the case, the thousands of emails the former secretary of state deleted may still exist, ABC News added.
The company in question, Platte River Networks, is cooperating with the FBI, the network said in its report:
In other developments, 60 emails that passed through Clinton's home server allegedly have been identified as classified, the Washington Times reported, citing officials and noting the ongoing State Department review.
More from the Times:
The 60 emails are among those that have been reviewed and cleared for release under the Freedom of Information Act as part of a open-records lawsuit. Some of the emails have multiple redactions for classified information.

Among the first 60 flagged emails, nearly all contained classified secrets at the lowest level of "confidential" and one contained information at the intermediate level of "secret," officials told the Times.

Those 60 emails do not include two emails identified in recent days by Intelligence Community Inspector General I. Charles McCullough III as containing "top-secret" information possibly derived from Pentagon satellites, drones or intercepts, which is some of the nation's most sensitive secrets.
Clinton, the Democratic frontrunner for the 2016 presidential election, reiterated Saturday that she didn't send or receive emails marked classified through her home server.
—
Follow Dave Urbanski (@DaveVUrbanski) on Twitter