In addition to scoring a revealing interview with Republican presidential frontrunner Donald Trump, NBC's Chuck Todd also ventured into the world of competitive eating (of sorts) at the Iowa State Fair.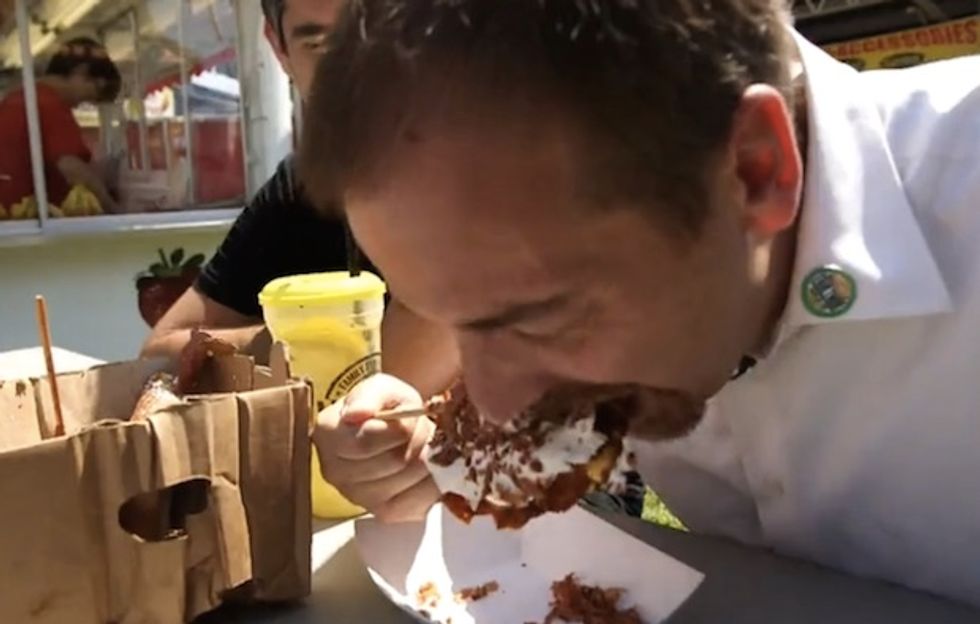 Image source: NBC News
Todd wasn't participating in any formal eating competition. Instead, the host of "Meet the Press" decided to find out how much of the famous fried foods offered at the fair could be purchased on a budget of $50.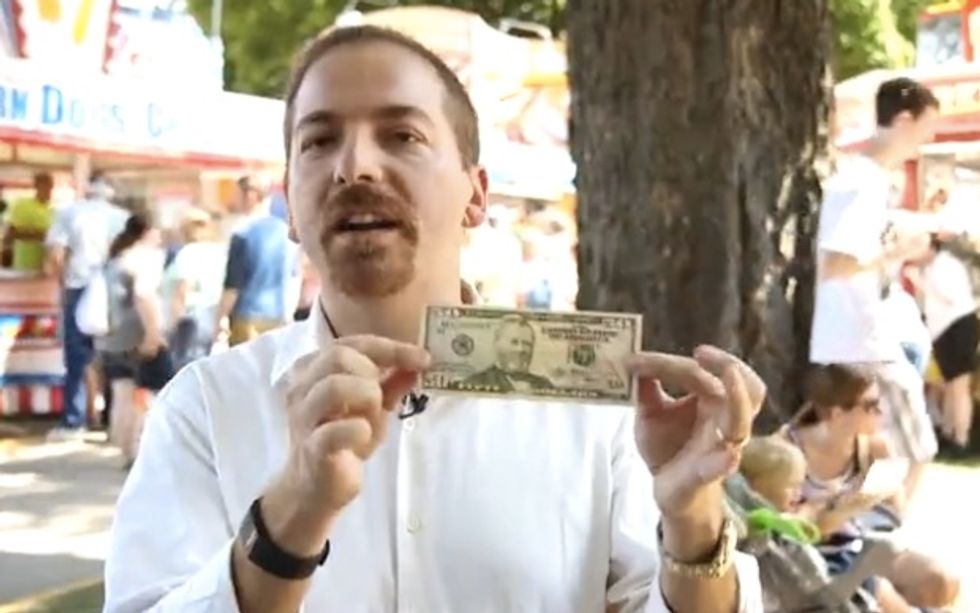 Image source: NBC News
The veteran newsman and his producer Joe Toohey wandered the grounds, purchasing and sampling every imaginable fried food. From the very popular pork chop on a stick to the classic corn dog as well as the decadent bacon-wrapped fried apple pie on a stick, Todd and Toohey tasted just about all of them.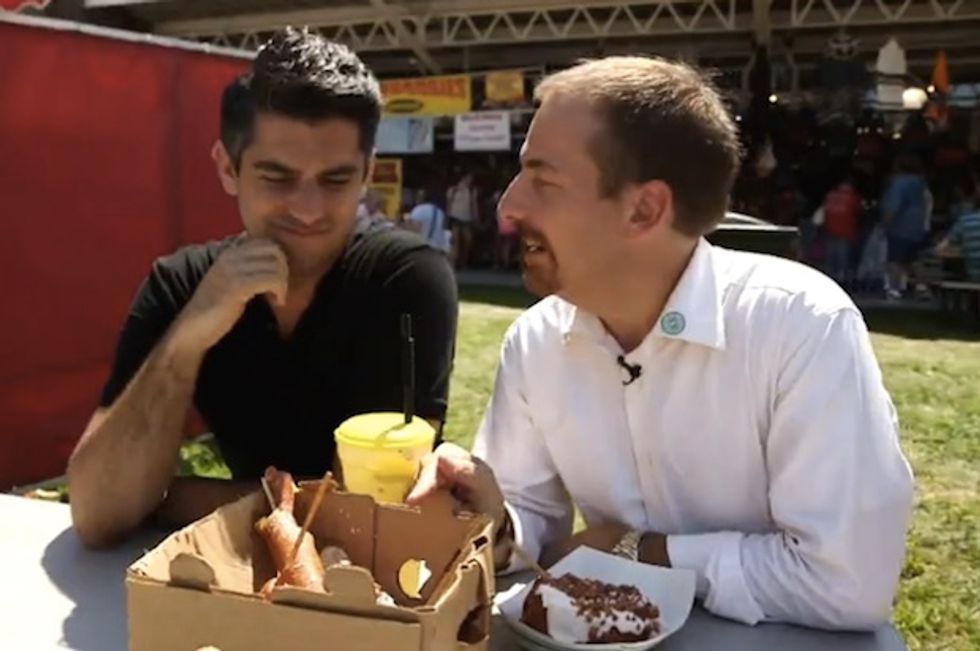 Image source: NBC News
At the end of their State Fair smorgasbord, Todd and Toohey compared notes. Both agreed the pork chop was a crowd favorite. But they also were impressed and surprised by the chocolate Hostess cupcake that was battered and deep-fried.
"I say the chocolate Hostess cupcake, deep-fried, was better than you thought," Todd opined.
Toohey agreed. "Didn't see it coming; it came outta nowhere," he said. "It was the Bernie Sanders of fried food."
"And there you have it," Todd said as he closed the piece. "Hostess cupcake, chocolate — the Bernie Sanders of fried food."
Watch the entire adventure:
__
Follow Mike Opelka (@Stuntbrain) on Twitter.