You walk up to the ticket counter, hoist your suitcase onto a scale while crossing your fingers it doesn't exceed the weight limit. After putting up $30 or so dollars to check it, it goes onto a conveyor belt and disappears behind a few rubbery flaps.
But what goes on behind the flaps?
While every airport might have its subtle differences in operations and tracks, here's a look at how it works at Amsterdam's Airport Schiphol.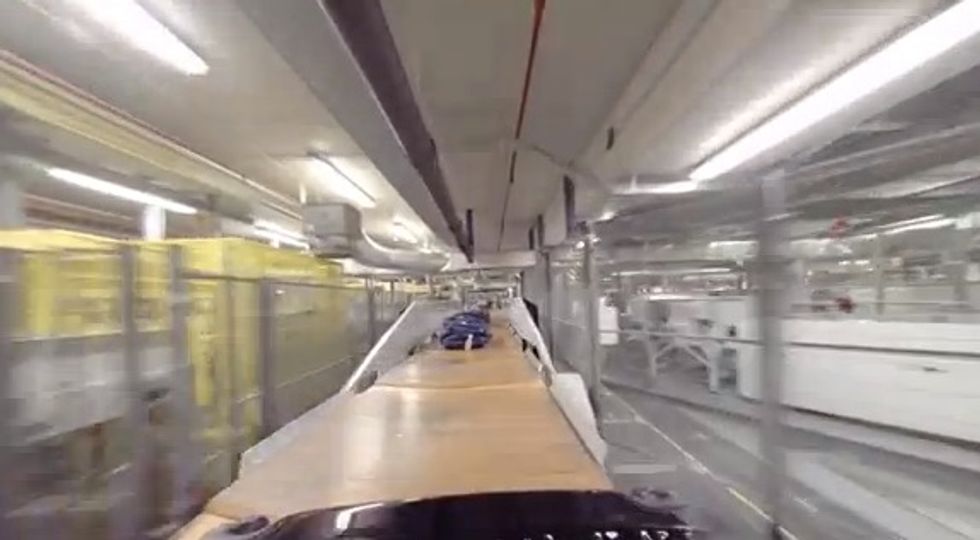 Image source: YouTube
Get ready for a wild ride as you view the luggage roller coaster:
What's even more fascinating is viewing the luggage point-of-view video on the airport's website where you have 360 degree dragging capabilities to see all the angles of the journey.
For a bit more insight, the Washington Post revealed ahead of Thanksgiving last year how sensors on the belt track a bag on its journey first to a security scanner. If the bag passes the scan, it "heads on down the conveyor belt and back into the airline's luggage system in the hope of getting on the same plane that you do."
Airport Schiphol's video is just one bag's view of this luggage system.
(H/T: Gizmodo)