State Department officials say 305 emails sent from former Secretary of State Hillary Clinton's personal email reviewed thus far have been marked for potential confidential information.
Reviewers so far have only screened approximately 20 percent of the emails sent from Clinton's private server. Of those screened, the State Department reported to a federal court that 5.1 percent of them have been marked with potentially secret information — a 245 email increase from Sunday's report of 60 emails that contained potentially classified material. Prior to that, a handful of emails were deemed "top secret" by the intelligence community's inspector general.
Clinton has asserted that she did not send any classified material through her system. Her campaign has stated that no secret information since revealed was considered classified at the time.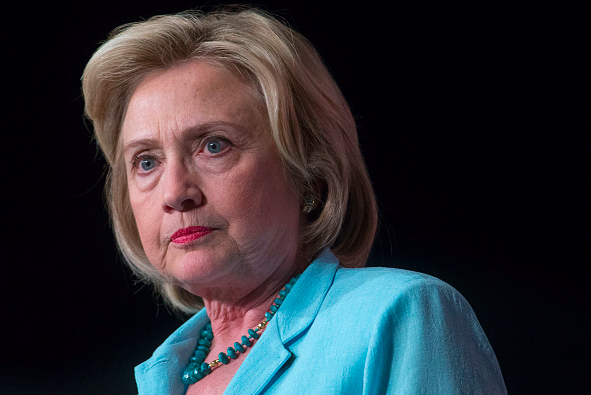 Democratic presidential candidate and former Secretary of State Hillary Clinton speaks during the annual Democratic Wing Ding in Clear Lake, Iowa, on Friday, Aug. 14, 2015. (Andrew Harrer/Bloomberg via Getty Images)
"Out of a sample of approximately 20 percent of the Clinton emails, the IC reviewers have only recommended 305 documents — approximately 5.1 percent — for referral to their agencies for consultation," the Washington Times reported the Obama administration said in new court papers.
Messages already released to the public include parts that have been redacted.
The State Department is expected to release batches of Clinton's emails on a monthly basis. However, according to the Washington Times, the State Department missed July's deadline by more than 1,000 pages because it said it needed to screen out classified information.
While campaigning to become the next U.S. president on Monday, Clinton again contested that she did not send any classified information on her personal email account, and said the American people are "confused" about the email controversy.
"Look, I understand why people are confused about this, it's a very confusing issue," Clinton said during an interview with Iowa Public Radio.
On Sunday, ABC News reported that it's highly likely a backup to Clinton's personal server was created, meaning the thousands of emails she deleted could be recoverable.