Rosie O'Donnell says her 17-year-old daughter has been reported missing.
O'Donnell posted on her website that Chelsea O'Donnell was last seen Tuesday, Aug. 11 when she left her New York home with her therapy dog, a small black and brown terrier. O'Donnell said Chelsea stopped taking her medication and is in need of medical attention.
Authorities in Nyack, New York, have been searching for her in the Rockland County area since Sunday, O'Donnell said.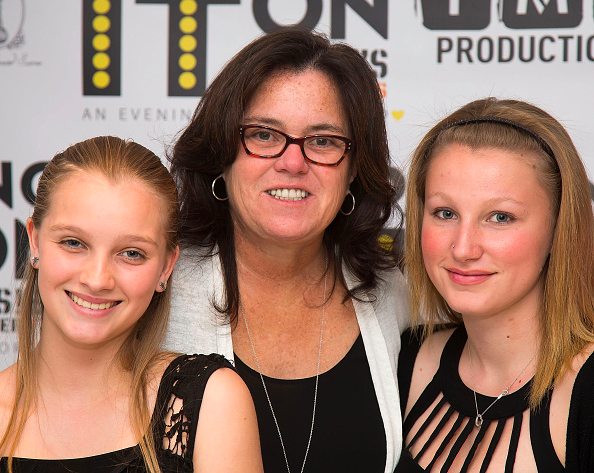 Vivienne Rose O'Donnell, Rosie O'Donnell and Chelsea Belle O'Donnell attend the fifth annual Rosie's Theater Kids Spring Benefit at the Alvin Ailey Citigroup Theater, May 17, 2015 in New York City. (Photo by Ben Hider/Getty Images)
Chelsea O'Donnell was last seen wearing a black sweatshirt hoodie, dark ripped jeans, women's gray Converse sneakers and a black backpack. She has a large tattoo of a dreamcatcher on her right side.
Anyone with any information regarding her whereabouts is asked to call (845) 358-0206 or 911.
chelsea and her dog bear - last seen in nyack ny - may be in NYC - please call 845-358-0206 or 911 pic.twitter.com/1jXbNxravZ

— Rosie (@Rosie) August 18, 2015
dude was asking for u today ... dude #urFAMILY #call pic.twitter.com/w9UTpGpfjI

— Rosie (@Rosie) August 18, 2015