It's not the first time the electric tentacles of a rare red sprite were captured from the International Space Station, but the color and clarity of the short-lived flash that occurred last week over Mexico is garnering some interest.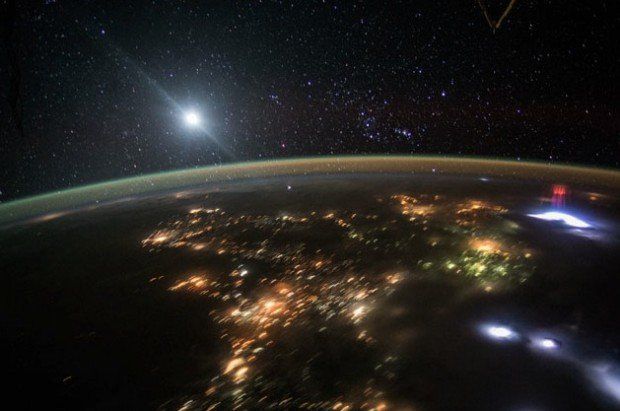 A red sprite was caught above thunderstorm clouds to the right in this photo, pictured from the International Space Station. (Image source: NASA)
The image taken from the ISS on August 10 at an altitude of 216 nautical miles shows the jellyfish-like tendrils that NASA describes as "electrical discharges can extend 20 to 30 kilometers up into the atmosphere and are connected to thunderstorms and lightning."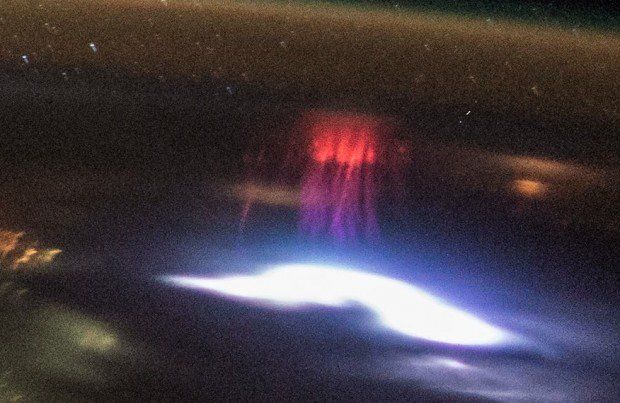 A close up of the electrical spurt. (Image source: NASA)
In a previous article about the phenomenon, NASA explained that red sprites — first scientifically described in 1989 — are considered so elusive because they last a few milliseconds and are hard to see from the ground because they occur above thunderstorm clouds. A few years ago, passengers on an airplane were treated to seeing the flash of a red sprite in the clouds.
A few years ago, storm chasers captured a 3-D film of sprites occurring above the clouds.
(H/T: io9)