Atlanta police have arrested a man who they say was one of four suspects who tried to break into a young couple's home on Sunday.
The Atlanta Police Department said Friday that officers arrested 18-year-old Brandon Jerome Smith on charges of armed robbery and aggravated assault, WSB-TV reported.
Suspect Brandon Smith arrested after #Crimestoppers tip after sketch released. Here's side by side pics pic.twitter.com/VkKcOBDdY1

— Steve Gehlbach (@SteveGWSB) August 21, 2015
Smith is one of four teenagers accused of stopping at the northwest Atlanta home of Michael and Whitney Lash on Sunday, where they asked for a carjack and then allegedly tried to force their way in.
Fighting to protect his wife and two children who were also inside, Michael Lash was shot in the legs as he struggled to close the door.
Whitney Lash grabbed her infant daughter and escaped out the back door to a neighbor's home. WSB reported that the men fired shots at her but missed. The couple's 2-year-old son was upstairs asleep when it all happened and was not harmed in the incident.
Michael Lash was expected to recover from his gunshot wounds.
The family had just gotten back from vacation, according to WSB-TV.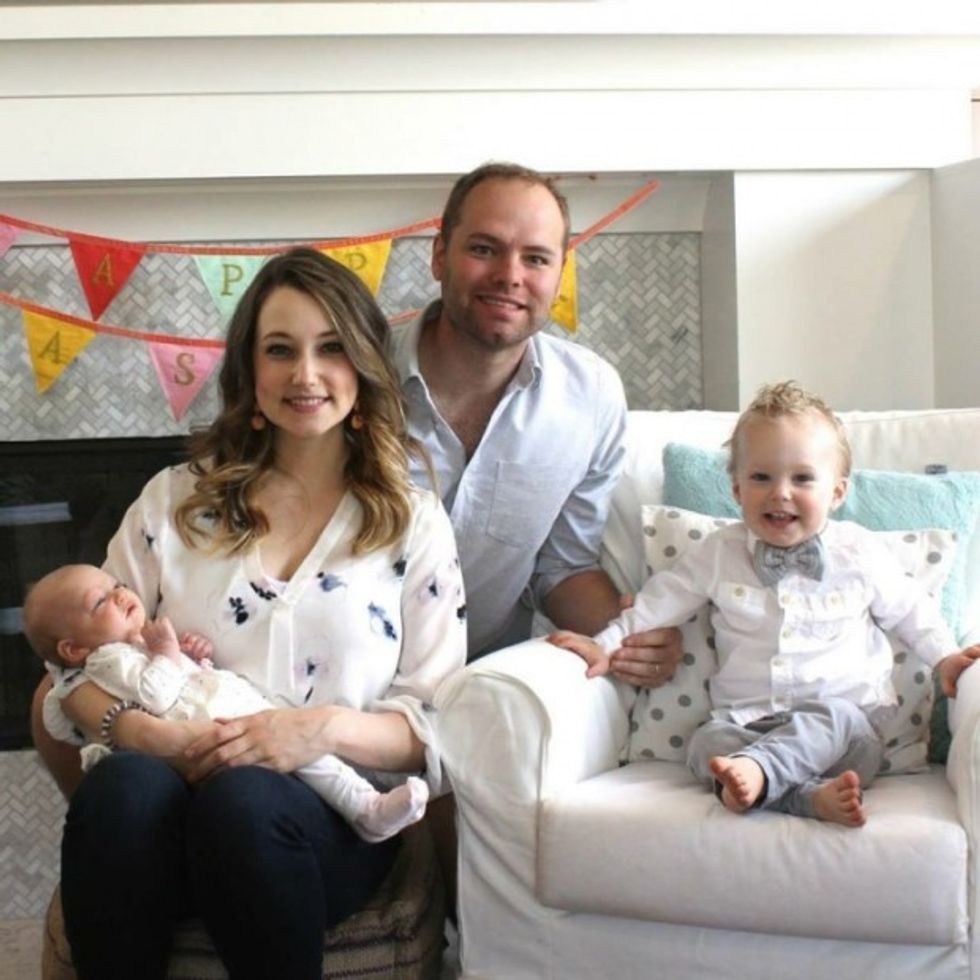 Image source: WSB-TV
The Atlanta Police Department tweeted about Smith's arrest Friday morning but said the other three suspects are still being sought.
We caught him! An arrest made in the Sumpter home invasion. Looking for 3 more. Details to come.

— Atlanta Police Dept (@Atlanta_Police) August 21, 2015
"We will not tolerate this behavior in our city," Atlanta police Chief George Turner said at a news conference Friday morning.
(H/T: WSB-TV)
–
Follow Jon Street (@JonStreet) on Twitter