Well before her Black Lives Matter video went viral, Peggy Hubbard repeatedly instilled a message in her six children: "If you know left from right, you know right from wrong."
Hubbard's message to her "fellow black people" about what she called "black brutality" isn't something new, despite the recent rush of Internet fame. In an interview with TheBlaze, the black St. Louis grandmother said she's taught her children the importance of accountability and the consequences of one's actions.
One of her sons knows that very well.
"We drilled it in his head — if you mess up, we're not going to do anything, we're not going to get you out, we're not going to get you a lawyer, we're not visiting," Hubbard said of the son she has raised since he was 6 years old. "We can do everything for you while you're out here, but if you go in there, you're on your own. You're going to be accountable for any actions you do."
"So, what does he do? He goes out, he breaks the law."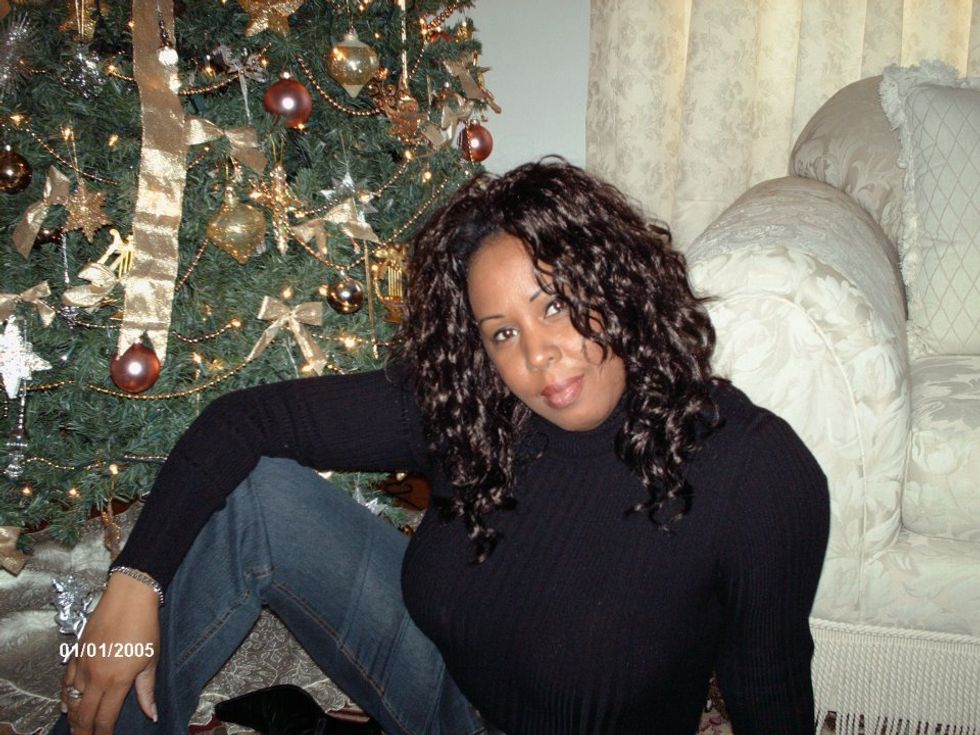 Image via Peggy Hubbard/Facebook
Hubbard's son recently turned 29, and he did so while in prison. She said she didn't want to go into detail about what he did to end up behind bars, but said he's already served approximately two years and has four more to go.
She was the one who turned him in to police.
"He's going to be there for a while, and that's his choice. He's a grown man," she said. "If you know left from right, you know right from wrong, and I always told my kids that. I told each and every one of them."
"I hope by the time he gets out he realizes that his father and I had to do what we had to do. We didn't have a choice. He pushed us into this situation that we didn't want to be in, and we warned him, and he didn't want to listen," she said.
As for Hubbard's other children, one daughter with a double doctorate is a professor at Washington University in St. Louis; another daughter just finished a stint with the Navy and is preparing to take the LSAT to become a lawyer; another lives in Memphis as a paralegal; one son is working two jobs to put himself through school; and another son works as a contractor landscaper.
"People say, 'I'm the product of my environment, I grew up poor, and this is my circumstance.' Well, I grew up poor, too. I grew up in the same neighborhoods," she said. "If you want to be the product of your environment, that's on you."
Hubbard started blogging after Michael Brown's death at the hands of a white police officer in Ferguson, Missouri, last year. Residing not too far from Ferguson herself, Hubbard saw the rioting and the looting that took hold, and watched as it erupted again following another fatal police shooting in St. Louis this month. Police said Mansur Ball-Bey, 18, pointed a handgun at officers serving a search warrant.
As black activists took to the streets this time, Hubbard said she couldn't contain her palpable outrage any longer — thus her video message to Black Lives Matter protesters. This time, she said, as activists "destroyed neighborhoods over the death of a thug," they missed the death of a 9-year-old girl who was killed by a stray bullet in a drive-by shooting as she sat in her room completing her homework in St. Louis.
[sharequote align="center"]"People say, 'I'm the product of my environment … .' Well, I grew up poor, too."[/sharequote]
"Being a mother, a grandmother, a human being, I was outraged. I was hurt that we can protest and tear down our communities where I grew up in," Hubbard told TheBlaze. "When we can tear our neighborhoods down and destroy it over somebody that was not worthy of the protests or our cause. He had his chance. She didn't."
With the video and her subsequent media appearances, Hubbard said she's hoping to impact just one person's life.
"If I can save one person, one child from picking up a gun or one mother from burying her child, if I could save one person and keep them out of prison or a funeral home, then I have succeeded my purpose," she said.
Hubbard, who is retired and served in the Navy like her daughter, said she worries every day for her husband, a rapid response officer in a community north of Ferguson. So far, she said, she's received a lot of positive feedback from her video but also a lot of negative feedback which has come from mostly black people of a younger generation.
"This isn't about race. This is about right and wrong," she told TheBlaze.
"If they're saying black lives matters, then in the black community, if black lives matter, it has to matter to the black community first. Right now, we are at a critical mass where we are killing each other, and it is not at the hands of police. If black lives matter, then everybody's lives have to matter."
----