Republican presidential candidate Donald Trump did not apologize for briefly kicking Univision reporter Jorge Ramos out of his press conference on Tuesday, telling NBC's Matt Lauer on Wednesday morning that he was "totally, absolutely out of line."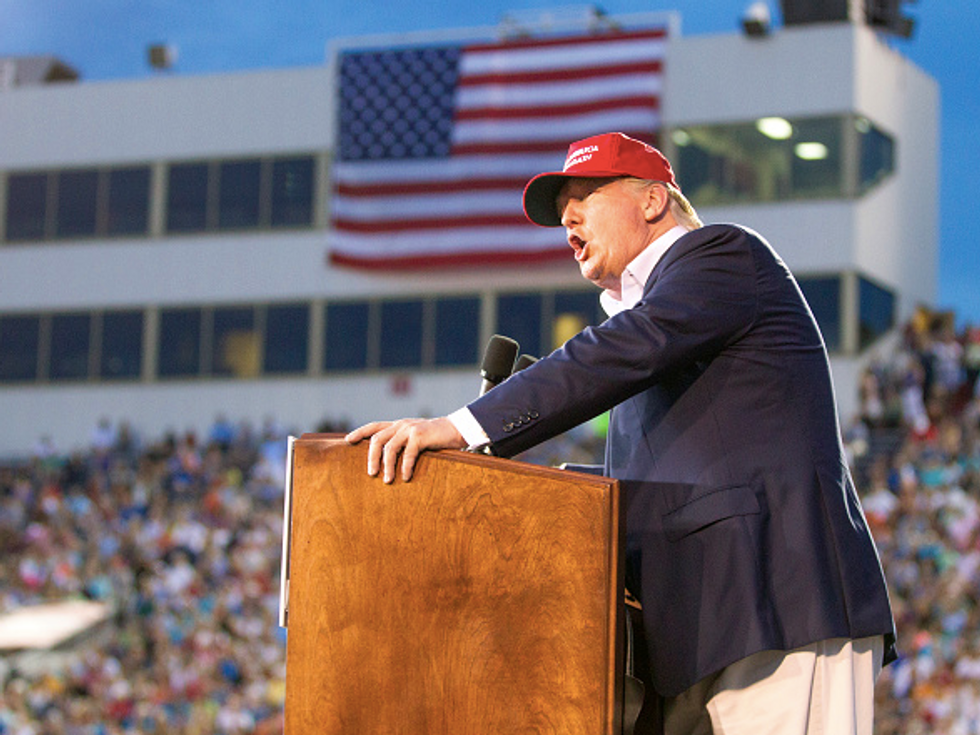 Republican presidential candidate Donald Trump speaks during a rally at Ladd-Peebles Stadium on August 21, 2015 in Mobile, Alabama. The Trump campaign moved tonight's rally to a larger stadium to accommodate demand. (Photo by Mark Wallheiser/Getty Images)
"I would have gotten to him very quickly," Trump said. "And he stood up and started ranting and raving like a madman. And frankly, he was out of line."
Trump later pushed back when the "Today" host asked him if he embraces the term "bully" regarding his treatment of the press.
"I'm not a bully, you saw that last night," Trump said. "This man gets up and starts ranting and raving and screaming, and honestly being very disrespectful to all the other reporters."
Listen to the interview here:
Trump also addressed his attacks on Fox News host Megyn Kelly and reiterated that he is "not a fan."
"I don't think she does a good job," he added. "I don't think she's a very good professional. I think frankly the show's better without her, but that's up to them and they can do whatever they want. I respect Roger Ailes, he can do whatever he wants. I don't care."
When Lauer asked Trump if he secretly has a "crush" on Kelly, the Republican assured him that wasn't the case.
---