Former Bill Clinton advisor Douglas Schoen admitted on Fox News Thursday that he was "wrong" in his assertion that Hillary Clinton's email scandal would eventually go away.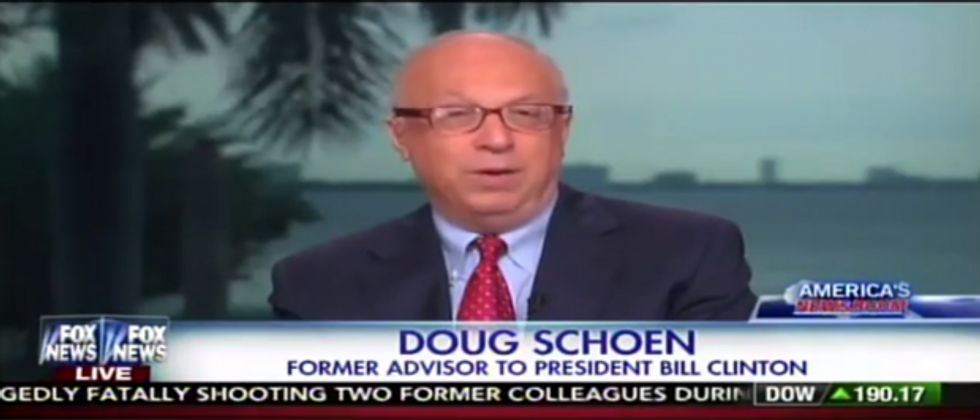 Fox News
Schoen said Democratic strategists are currently saying Clinton is showing "consistent and systematic slippage in the primary polling" — and it has sparked "sheer panic."
When asked about a recent poll that showed "liar" is the number one word that comes to people's minds when they think of Hillary Clinton, Schoen said "it is a problem" that is only getting worse."
"We could sugarcoat it — I've worked for the Clintons for a while," he added. "I thought the email scandal was going away. Clearly, I was wrong. It's not going away. It's a serious investigation."
Later in the interview, Schoen graded Hillary's campaign strategy so far -- and it wasn't a generous review.
"Given the investigation that's going on, she is -- I think, quite justifiably -- nervous about making more statements that could be portrayed as inaccurate or worse," he added.
---