Democratic frontrunner Hillary Clinton refused to say Thursday whether she has been contacted by the FBI as the agency investigates her use of a private email server while secretary of state.
Confronted by Fox News White House correspondent Ed Henry, Clinton ignored stayed mum.
"Secretary Clinton, have you been contacted by the FBI yet?" Henry asked.
"Are you willing to talk to the FBI?" he asked.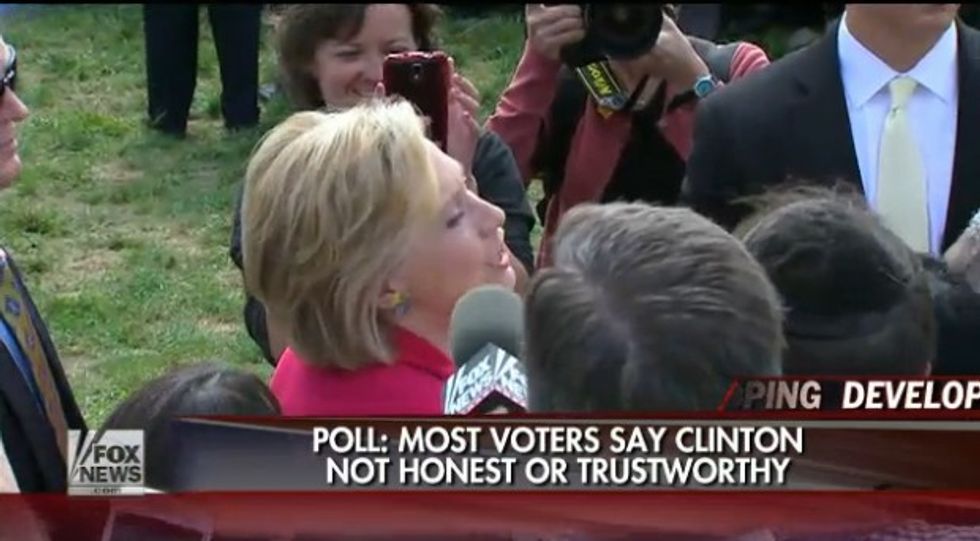 Image source: Fox News
Henry reported that Clinton not only refused to answer his questions, but added that she failed to even make eye contact with him.
The confrontation comes as more bad news is spelled out for Clinton in the polls. A new Quinnipiac University poll showed Vice President Joe Biden faring better against Republican candidates than Clinton.
WATCH: Fox News reporter confronts Clinton with questions on investigation into server (skip to 1:10 mark):
—
Follow the author of this story on Twitter and Facebook: