Vice President Joe Biden is polling better against top Republican opponents than Hillary Clinton, according to a new Quinnipiac University Poll, amid news that he is leaning toward a late entry into the race.
In a hypothetical matchup, Biden would beat Republican frontrunner and real estate mogul Donald Trump 48 percent to 40 percent. For Clinton against Trump, it would be a closer 45 percent to 41 percent.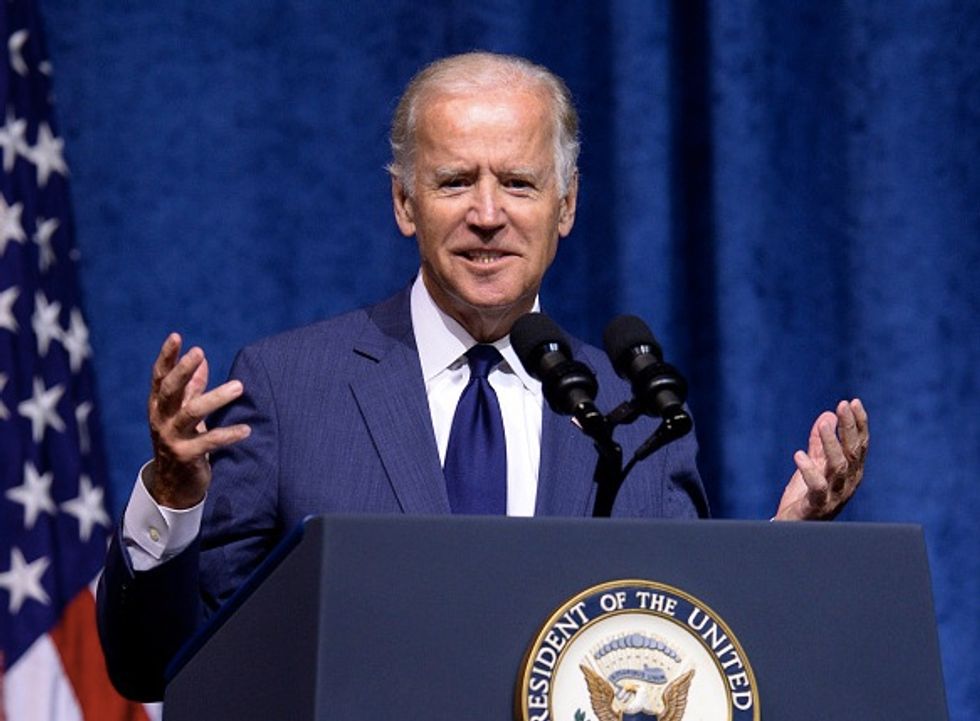 Jason Davis/Getty Images
Biden would top former Florida Gov. Jeb Bush 45 percent to 39 percent, whereas the former secretary of state is in a statistical tie with Bush at 42 percent to 40 percent.
In a matchup against Florida Sen. Marco Rubio, Biden stands at 44 percent to 41 percent. Clinton has a 1-point difference over Rubio, 44 percent to 43 percent.
Democratic candidate Sen. Bernie Sanders has an edge over both Trump and Bush. The poll shows professed socialist over Trump at 44 percent to 41 percent and would beat Bush 43 percent to 39 percent. Rubio is neck-and-neck with Sanders at 41 percent to 40 percent.
"On the Democratic side, Secretary Hillary Clinton continues her slide while Sen. Bernie Sanders continues to narrow the gap," said Tim Malloy, assistant director of the Quinnipiac University Poll. "But the real news is the man who isn't there — yet. Vice President Joseph Biden has the best appeal in general election matchups against top Republicans. Note to Biden: They like you, they really like you, or they like you more than the others."
Still, in the key front of who is leading for the Democratic nomination, Clinton stands at 55 percent to Vermont Sen. Bernie Sanders' 22 percent and Biden at 18 percent. No other Democratic candidates gets more than 1 percent in the poll.
The nationwide poll of 1,563 registered voters was conducted between Aug. 20 and 25, with a 3.9 percent margin of error.