Turkish shopkeepers were in for a bad surprise when they started beating a tourist who knocked several shelves of water bottles out of a store refrigerator.
When the dozen or so men came after him swinging fists, sticks and chairs, the tourist – who was later reported to be a trained boxer from Ireland – knocked the mob off one by one using only his bare hands.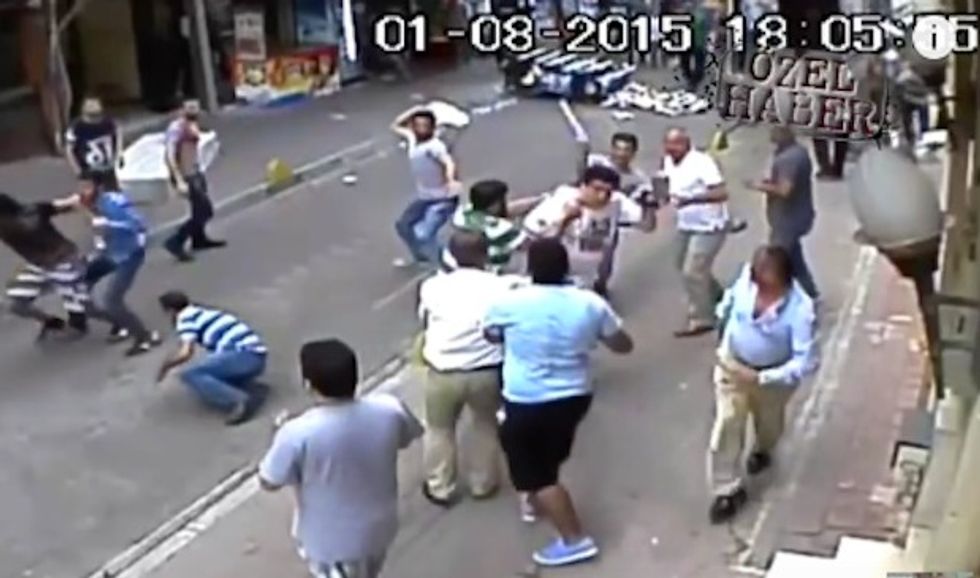 A mob of some dozen men came after the tourist. Media reports conflicted as to whether the fight began over a water bottle accident or anger over a refusal to sell alcohol. (Image source: YouTube)
Video of the Istanbul street brawl became a viral sensation in Turkey this week.
The brawl appeared to begin right after the man opened a store refrigerator, and when the door opened, dozens of plastic bottles came cascading out.
That's when a shopkeeper attacked him, and others soon joined in in solidarity with the shopkeeper.
During the melee, the tourist took a second to consider taking off his sunglasses hanging around his neck by a string, but then had to get quickly back to the business of positioning himself in the best boxing defense stance.
One of the men was downed with a solid right hook.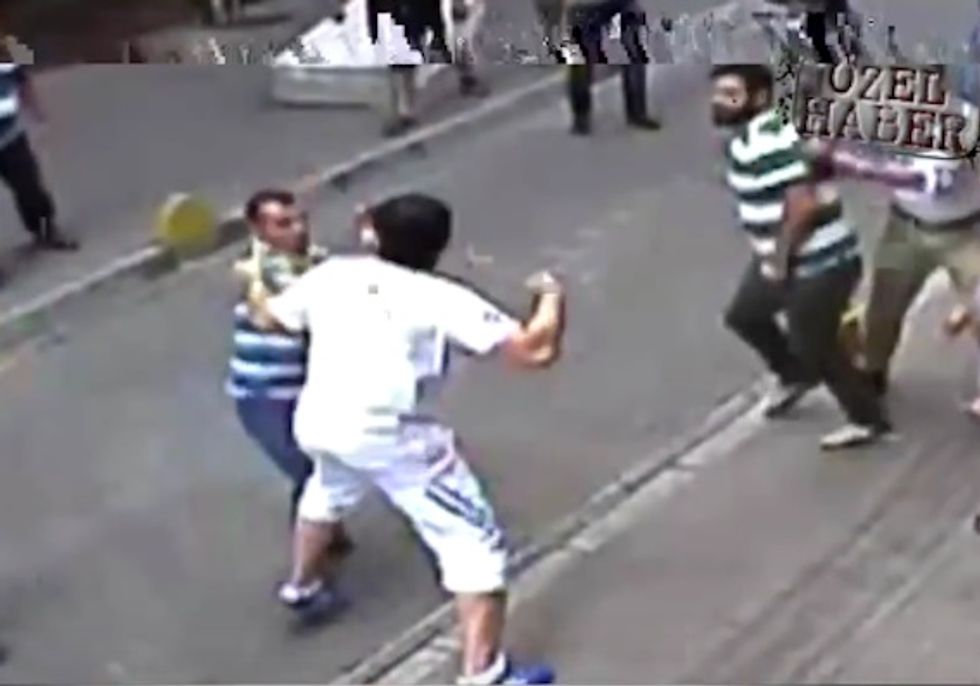 The tourist's right fist is about to meet the chin of the man in the striped shirt. (Image source: YouTube)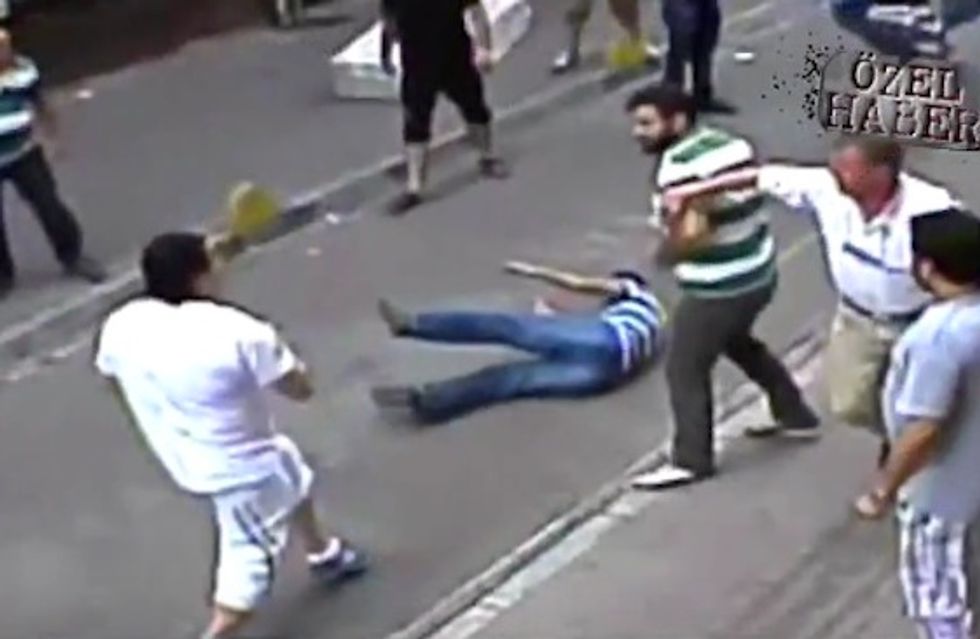 The punch knocked him down as the others make for the tourist again. (Image source: YouTube)
The owner of the store where it all began blamed the tourist for instigating the confrontation, but admitted he had messed with the wrong guy, Today's Zaman reported Thursday.
Senol Palan, who owns the shop seen in the video, told Turkey's Show TV that shortly after the tourist said he wanted to buy alcohol – which was not available at the shop – he returned with a friend and shook the fridge, an act that dislodged the bottles.
According to Palan's version, that was when the altercation began with the man who Palan described as "made of stone."
"The man was so strong. He was toppling anyone that he punched," the shop owner said. "Then nearby shopkeepers rushed in to help. It was like he was made of stone. He was not punching like a human."
Turkey's Hurriyet Daily News reported that the Kuwaiti-born Irish citizen was once a professional boxer, but that was not confirmed by Irish media outlets.
A time stamp on the video suggested that the incident occurred earlier this month.