In 2012, the Environmental Protection Agency ordered Wyoming rancher Andy Johnson to dismantle the small pond he had built on his property, claiming it violated the federal Clean Water Act. The order came with a threat of a $37,000-per-day fine.
Johnson refused, claiming he "went through all the hoops that the state of Wyoming required." Today, the EPA has fined the rancher over $16 million — and now he's fighting back in court.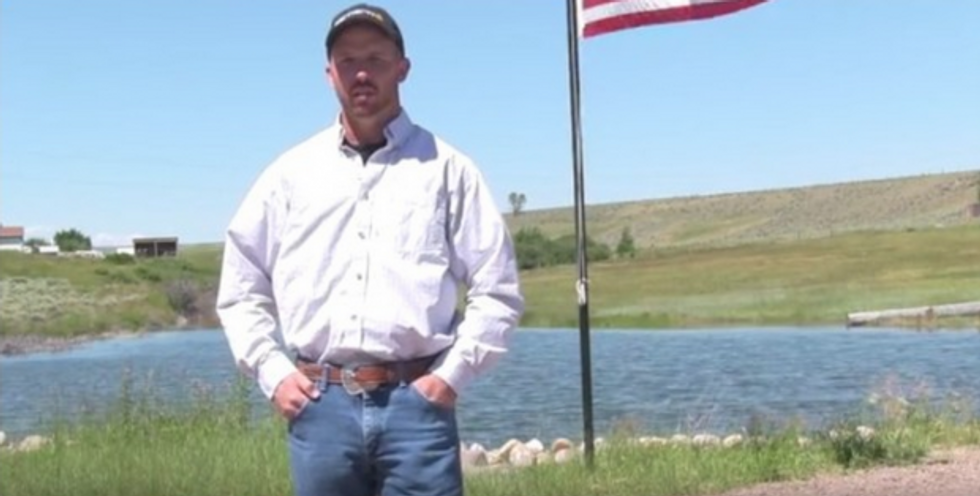 YouTube screengrab
Johnson, of Fort Bridger, Wyoming, claims to have gotten all the necessary permits before he built the "stock pond" on his property. Further, he certainly doesn't believe his property is any of the federal government's concern.
"I'm proud of what we built," he said, according to Watchdog.org, adding that the "EPA ignored" the legal hoops he made sure to jump through.
He also revealed the EPA initially gave him a 30-day deadline to get rid of the pond, which he said was "physically impossible."
Johnson reportedly filed a lawsuit in U.S. District Court on Thursday alleging the EPA overstepped its federal authority with the outrageous $16 million in fines.
More from Fox News:
UPDATE, 7:01 p.m. ET: Below is a statement the EPA provided to TheBlaze:
EPA and the U.S. Army Corps of Engineers have for many months been attempting to working cooperatively with Mr. Johnson to resolve the Clean Water Act issues.
EPA has not made any determinations regarding penalties in this matter nor made any penalty demand of Mr. Johnson. An order the agency sent to Mr. Johnson in January 2014 cites the maximum penalties for noncompliance established by Congress in the Clean Water Act. References to these penalty provisions are included in all EPA enforcement orders to ensure that respondents are fully aware of the relevant provisions of environmental laws.
---