Crowds flocked to Guiding Light Church just outside Birmingham, Alabama, on Friday night to attend a massive community rally that featured worship music, prayer and powerful testimony.
The event, part of Glenn Beck's weekend-long "Restoring Unity" initiative, featured stirring messages calling for the audience members to stand up for their faith and values — and to find common ground.
"The world is raging with hatred right now," Beck said to a packed house. "Evil is blooming, but you don't want any part of that."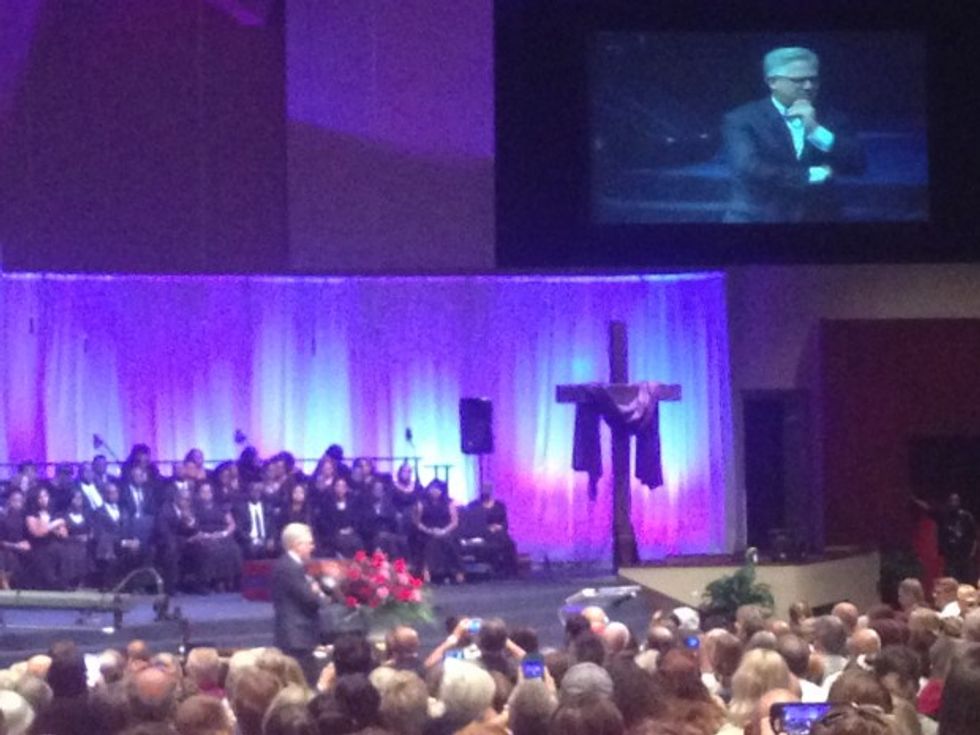 Glenn Beck speaks at "Restoring Unity" (TheBlaze)
He went on to say that it is time for Christians to stand up and show the rest of the world what it means to truly live in peace and love.
"It's time we show the world a model on how we can live in peace and harmony and love and righteousness," he said. "We live in such a great time — truly a remarkable time."
Beck continued, "We can sit here and talk about the problems, or we can flip this over and say, 'Look at the opportunity we have.'"
He called for national healing and repentance for past sins.
"We can truly change the world," Beck said. "What is this hatred that we have in America now? It is senseless."
Conservative historian David Barton, who also spoke at the event, decried the notion that people are all too willing today to "compartmentalize" their faith.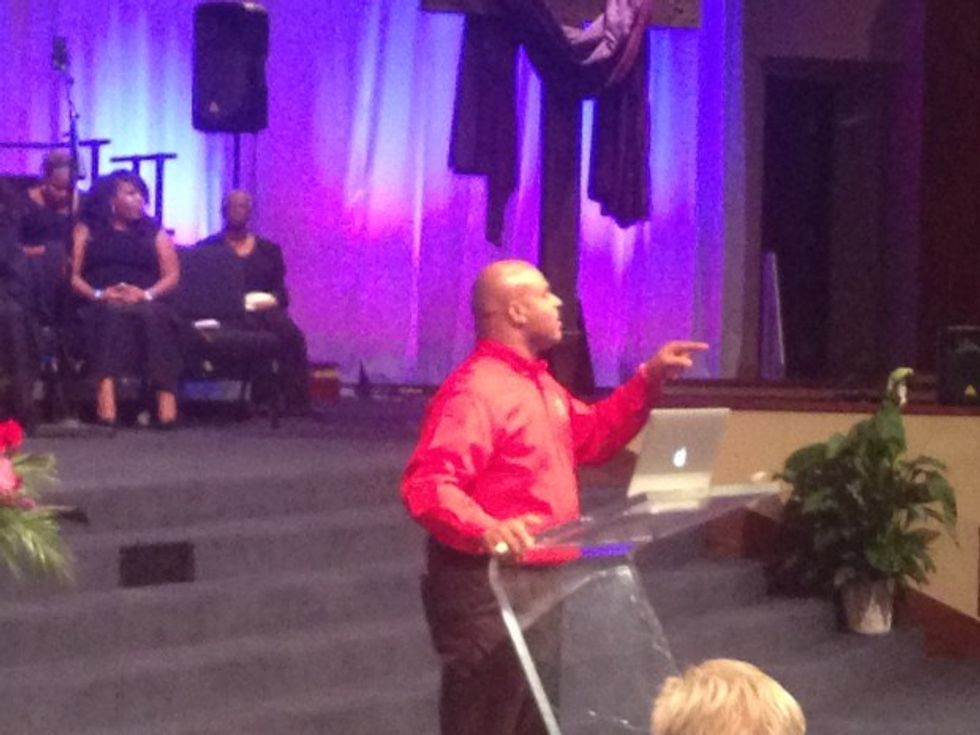 Bishop James Lowe addresses "Restoring Unity" (TheBlaze)
"We've come to a point now where we compartmentalize our faith," Barton said. "To the point that we think there's a difference between the spiritual and the secular."
But the historian said that this isn't the way that God views personal faith.
"God believes in his principles in every single aspect of life," Barton said. "God thinks his word applies to every single arena. We have to get back to the point where we accept that as well."
If Christians don't accept this, Barton said that he believes they will not be the "positive influence" in the world that they're supposed to be.
Powerful music from the church choir was performed between speeches, touting unifying messages about how every life matters and how God loves every person.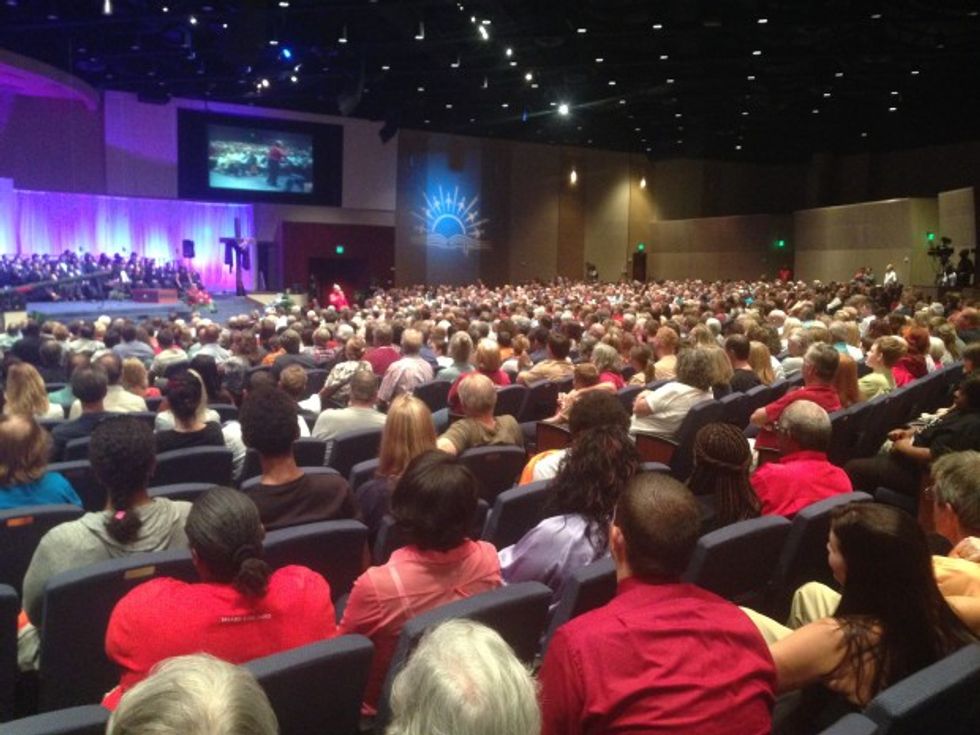 The crowd at "Restoring Unity" (TheBlaze)
Guiding Light Church Bishop James L. Lowe — infusing his unique voice into event — warned that "history has already shown that this nation is on a downward turn until we stand up for righteousness," cautioning the nation against "building on sand."
Lowe joined Beck in speaking out against the undercover Planned Parenthood videos that purport to show the sale of aborted fetal body parts.
"If you don't see that that's wrong then something's wrong. Somebody's got to stand up for righteousness," Lowe said. "We spent more time talking about a dead lion. People are more worried about that then about innocent babies — and when you say 'all lives matter' you're talking about babies in the womb too."
He added, "What if you'd taken Adam out of the world? Where would we be?"