Actor Johnny Depp launched his own private investigation into an alleged "peeping Tom" assistant director he worked with on "Pirates of the Caribbean: On Stranger Tides," five years before the crew member pleaded no contest to illegally hiding a camera, the Daily Mail reported. 
Depp, who played Captain Jack Sparrow in the Disney movie series, reportedly suspected that 38-year-old Kevin Thomas Roy had placed secret cameras inside bathrooms of movie trailers and changing areas used by actresses.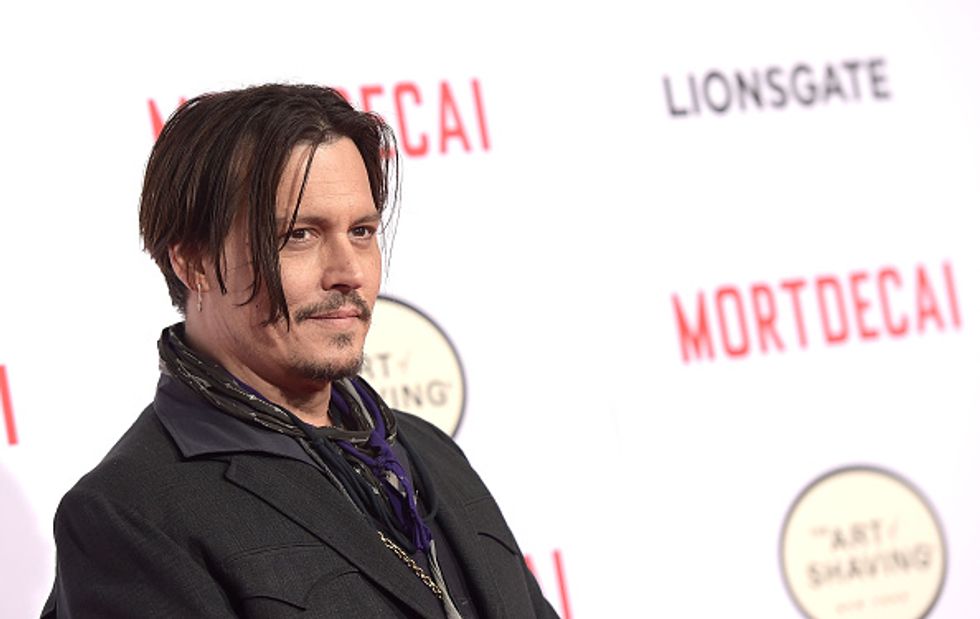 Actor Johnny Depp attends the premiere of Lionsgates's 'Mortdecai' at TCL Chinese Theatre on January 21, 2015 in Hollywood, California. (Photo by Jason Kempin/Getty Images)
According to the Daily Mail, Depp had his security detail look into Roy's past during the 2010 movie shoot, but the investigative team was forced to drop the issue when their criminal records search came up empty. That changed recently after Roy's now-ex-wife, Michelle Schrauwers, went to police.
Investigators said Roy was keeping as many as 40 videos and 400 photos. Reportedly among the secret stash were "upskirt" shots taken at a shopping mall in Los Angeles, a Target store and the bathroom of his own home, according to the Daily Mail.
Roy pleaded not guilty in May to invasion of privacy charges involving secret videos allegedly taken in bathrooms and dressing rooms in California, Louisiana and Hawaii. Roy pleaded no contest a month later to one count of illegally hiding a camera. He was sentenced to three years of summary probation and is required to attend a year-long sex offender program. He will not be required to register as a sex offender.
See the Search Warrant (Victims' Names Redacted):
Film studio Lionsgate has since fired Roy from his assistant director role in the new movie "Allegiant."
"He just kept on telling people that his ex-wife found a porn stash on his computer and that it was no big deal," one stand-in for the movie told Jezebel . "Lots of people on set believed that he didn't do anything wrong and we were warned by production staff not to discuss it. Mentioning Kevin would get you suspended."
That's when others printed out an article about the allegations and distributed it around the movie set, forcing Lionsgate to react.
"He [Roy] will not be returning to set. We are looking into the matter and won't have further comment until we've completed our inquiry," Lionsgate spokeswoman Julie Fontaine said.
(H/T: Daily Mail)
–
Follow Jon Street (@JonStreet) on Twitter