On Sunday, Congressman Alcee Hastings (D-Fla.) appeared to be calling for the United States to provide Israel with bunker busting bombs and technology to protect itself and possibly execute a pre-emptive strike against Iran's nuclear program.
Hastings' comments were part of a twenty-seven minute speech he gave to a group of 1,200 people gathered for an AIPAC rally against the Iran Nuclear deal at Nova University in Davie, Florida.
"I will ask of this president to immediately provide Israel with, some of you know of this material, it's called 'David's Sling' -- it's a derivative of the Iron Dome," Hastings told the crowd, adding, "It's been successful in cooperation with the United States."
In addition to "David's Sling," Hastings called for the White House to send "Arrow 3" missile defense system and "bunker busting bombs" to Israel.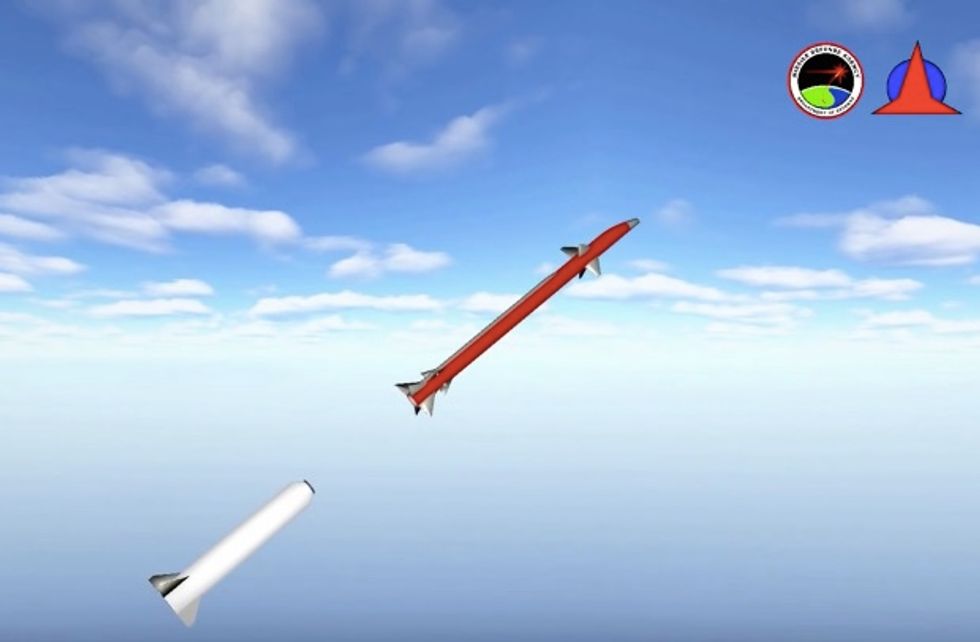 Image source: YouTube
Talking about the problems he saw with the nuclear deal, the congressman received an enthusiastic response when he said the first thing he would have told Zarif, Iran's lead negotiator, "You need to give me a good faith gesture now. And that is, release the three hostages and tell us where the fourth is."
A frequent visitor to Israel and a long-standing supporter of the country, Hastings reminded his audience of other issues he has with the deal, including Iran's history of lying to the international community about its previous nuclear program, the lack of American involvement with the inspections, and the parallels to the nuclear agreement the U.S. struck with North Korea under Bill Clinton.
"I did not vote for the Iraq war Mr. President, and I am going to vote against your Iranian deal," he concluded.
Listen to a select group of cuts from Rep. Hastings speech, courtesy of Shark-Tank.com.
(H/T: Shark-Tank.com)
--