Sid Blumenthal unloaded on the Tea Party in a formerly confidential three-page memo to Hillary Clinton.
The August 2010 memo from the trusted Clinton adviser, revealed Monday night after the State Department released a new batch of Clinton emails, provided the then-secretary of state with "some language on extremism and the Republican Party."
"The Republican Party today is a captive party. It is captive to the swamp fevers of the extreme right," Blumenthal wrote at the outset of the memo. "It is captive to its out-of-power desperation for political power—willing to do and say anything to grab it—willing to use extremists to help climb back to power—willing to give the extremists power. No one is speaking up for responsible conservatism within the Republican Party."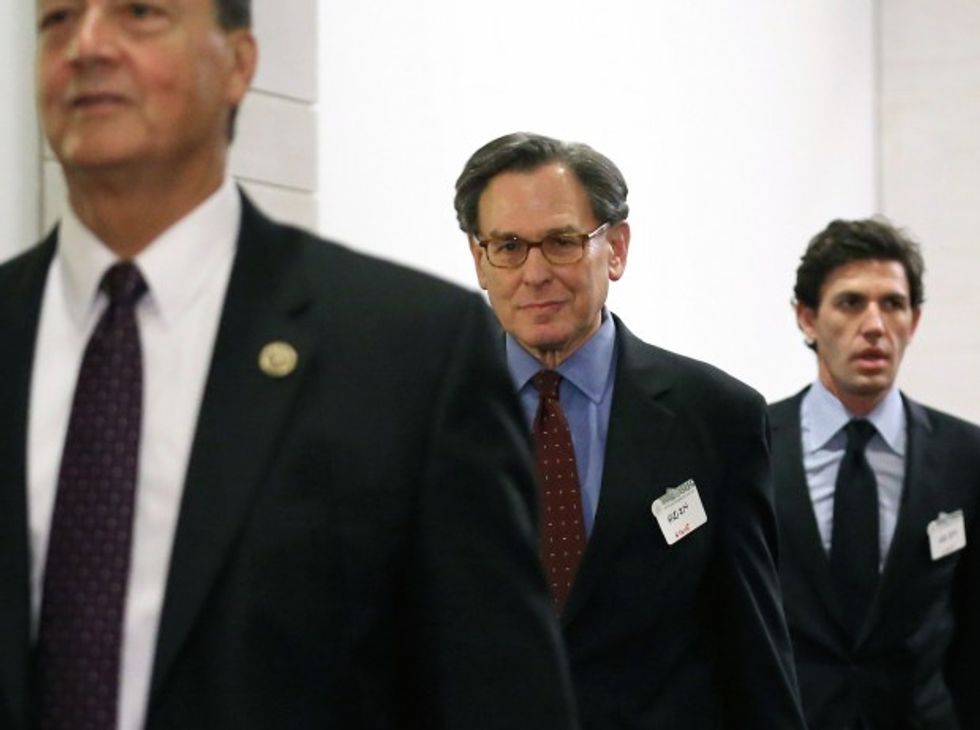 Sidney Blumenthal, a longtime advisor to former President Bill Clinton and former Secretary of State Hillary Clinton, arrives to be deposed by the House Select Committee on Benghazi in the House Visitors Center at the U.S. Capitol June 16, 2015 in Washington, D.C. (Photo by Chip Somodevilla/Getty Images)
"If the Republicans don't have the nerve to speak up for their own best heritage, then someone has to do it. The Republican Party is in a state of political disorder. Into the midst of its chaos a Trojan Horse has been thrust in the form of a self-proclaimed Tea Party as though the extremists behind it have something to do with the American Revolution and are not a stealth takeover operation of a confused political party funded by the same people who paid for the extremist movements against President Eisenhower and President Kennedy," he continued.
Blumenthal blasted the John Birch Society that is "praised today by Glenn Beck."
"There is a straight line between extremists then and extremists now. One of those lines is a money line. Follow the money. Another continuity is the far right John Birch Society that is praised today by Glenn Beck. Listen closely. Yet another of those lines are the same accusations of disloyalty," Blumenthal wrote. "Ike was a Communist. John F. Kennedy was a Communist. They said President Nixon was a tool of international Communism. And when the Cold War was ending they said Ronald Reagan was "a useful idiot of the Kremlin." Now they are saying that President Obama is a socialist and at the same time a fascist. They say he's a racist and a secret Muslim. They claim the President of the United States is not an American. It's so crazy it sounds like a science fiction novel, but we've heard it all before. The extremists have not changed. From Ike to JFK, from Nixon to Reagan, and now Obama, it's the same old horsestuff."
In another paragraph, Blumenthal accused the Tea Party of trying to drive America apart.
"The Republican Party is being purged of moderates, responsible conservatives, anyone who has a thought they don't like. It's divide and conquer. Divide the Republican Party. Divide the nation. Region against region, South against North, West against East, rural America against cities, state governments against the federal government, religion against religion, and soon, before you know it, it won't look or feel like America. Out of loud declarations of love of country, they will break this country apart," he argued.
Read the Full Three-Page Memo: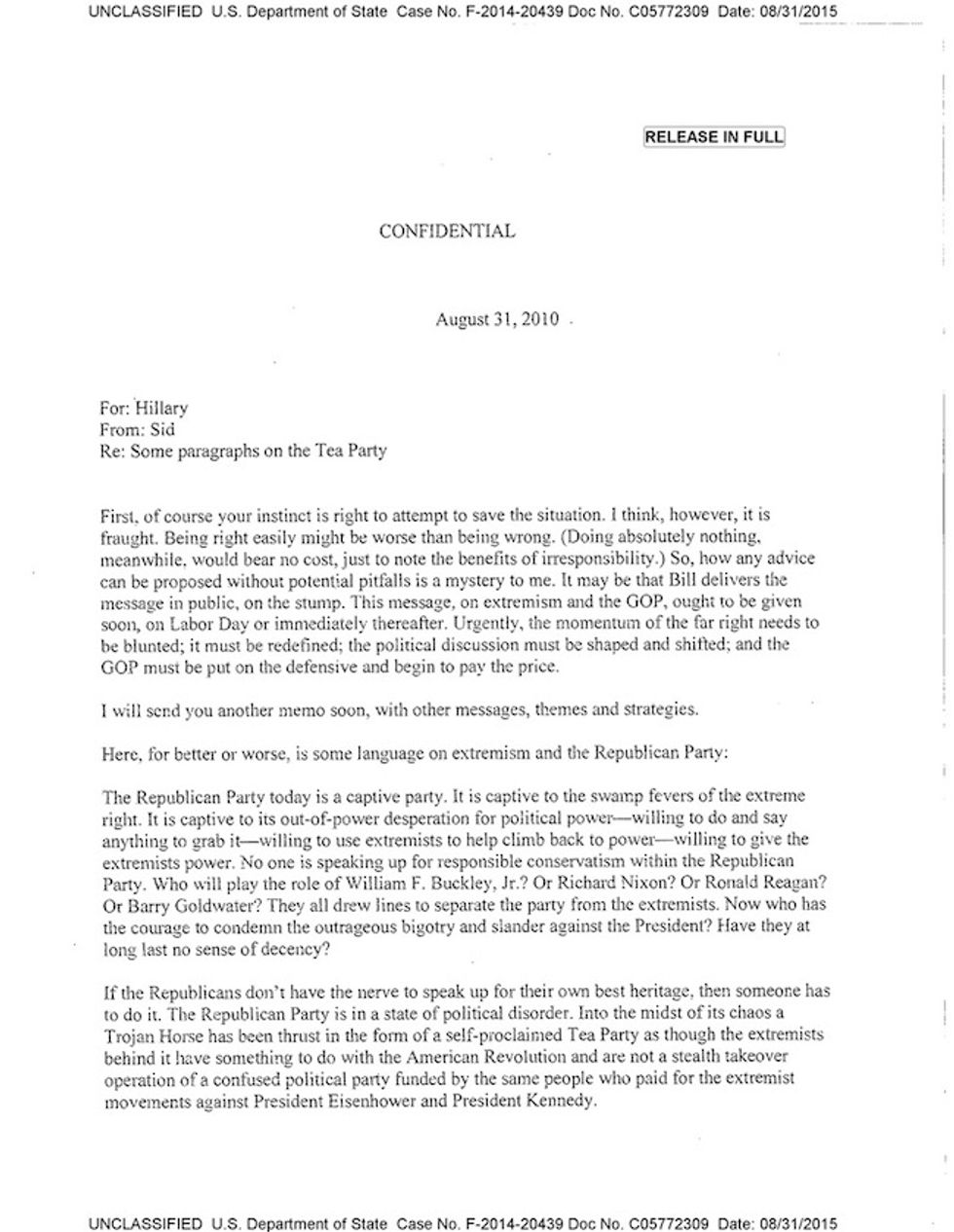 Image source: State Department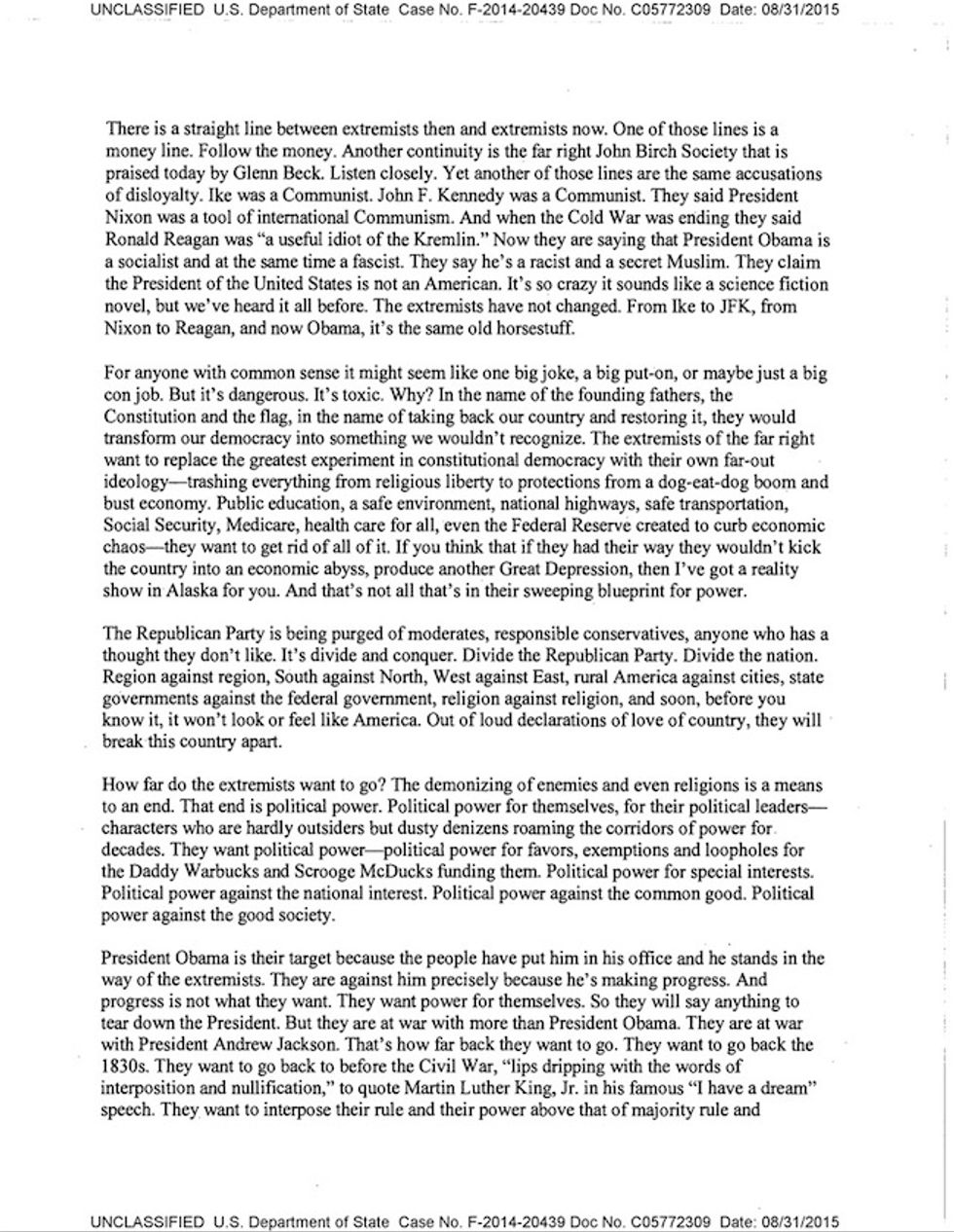 Image source: State Department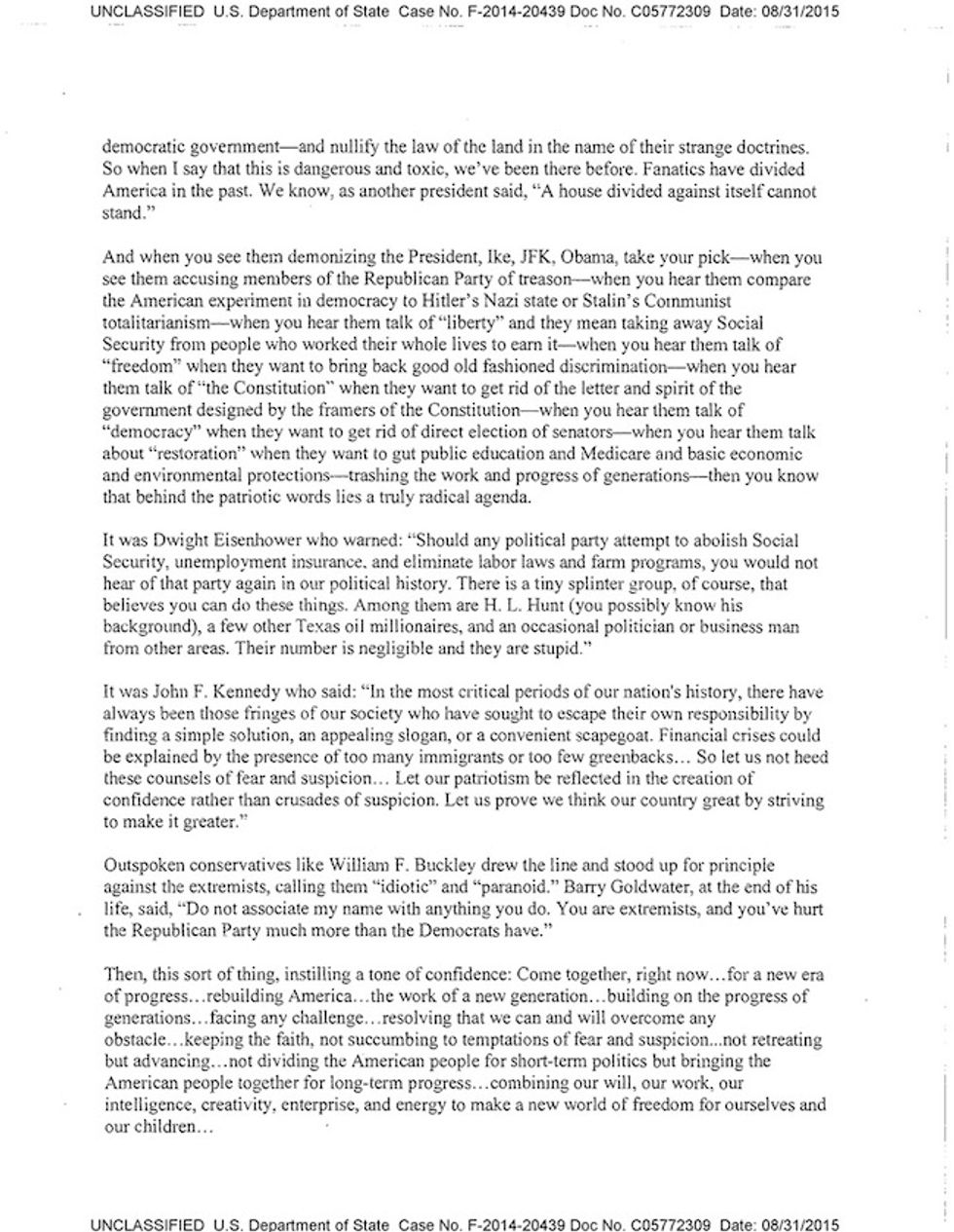 Image source: State Department
—
Follow the author of this story on Twitter and Facebook: