HOUSTON (AP) — Authorities say a suburban Houston police officer who was ambushed was shot 15 times at a gas station.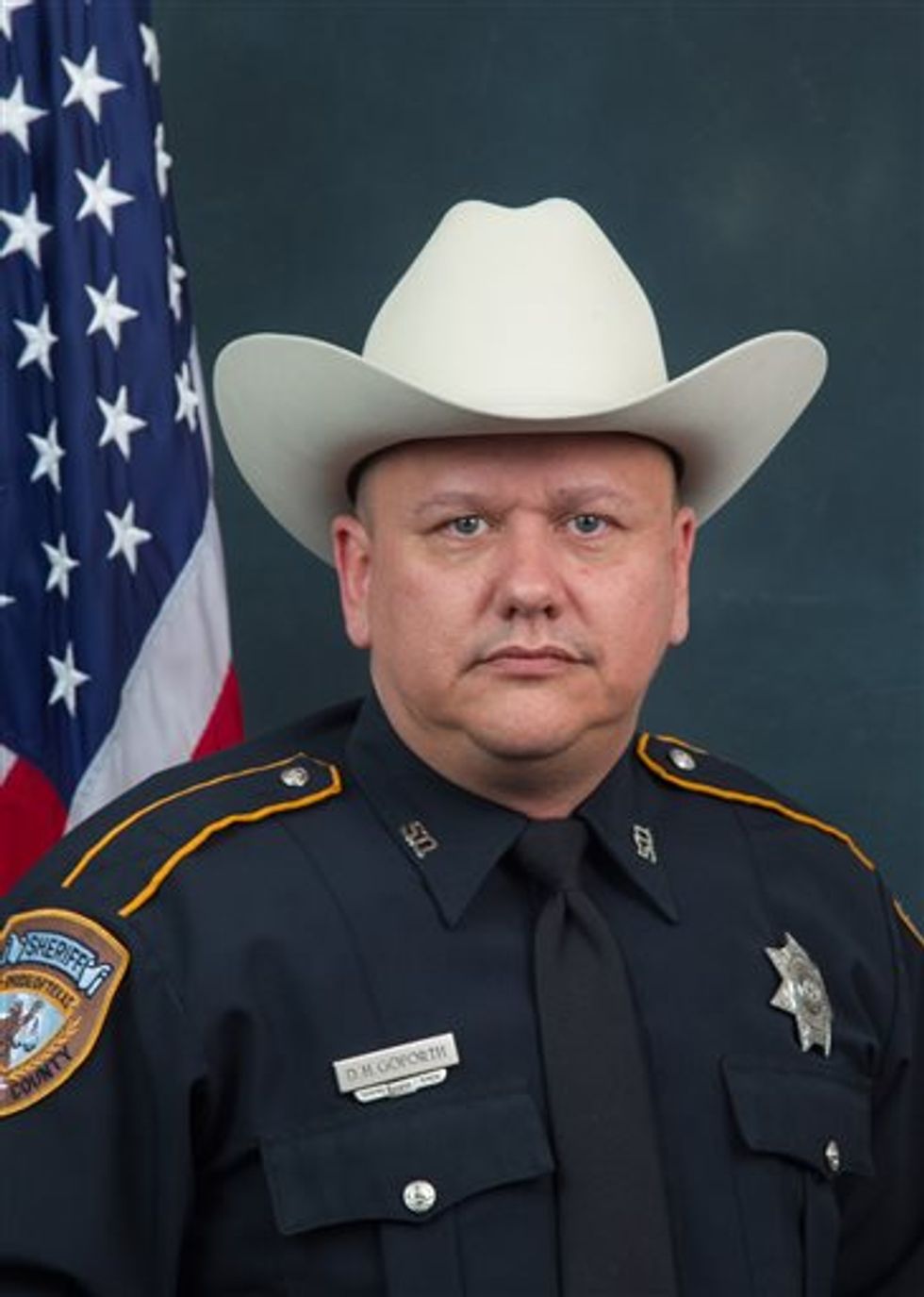 This undated photo provided by the Harris County Sheriff's Office shows sheriff's deputy Darren Goforth who was fatally shot Friday, Aug. 28, 2015. (Harris County Sheriff's Office via AP)
Shannon J. Miles appeared briefly in state District Court on Monday. He is being held without bond. He was appointed two attorneys.
Harris County District Attorney Devon Anderson said Deputy Darren Goforth was shot 15 times and the shell casings match the handgun that was found at Miles' home.
Goforth, a 10-year veteran, was pumping gas about 8:20 p.m. Friday when he was ambushed and fatally shot. He died at the gas station in Cypress.
Anderson would not comment to reporters after the hearing regarding a motive.