© 2023 Blaze Media LLC. All rights reserved.
Texas Police Release Video of Potentially Deadly Traffic Stop From Two Different Angles to Make a Major Point — and the Chief Has a Message
"What would you have done?"
A police officer in Trinity, Texas, was forced to make an incredibly difficult split-second decision during a tense August 29 traffic stop when a man reached for a gun in the front passenger seat.
Officer Randy Wheeler drew his firearm and ordered the suspect to keep his hands up and outside of the car — but it's an incident that easily could've resulted in death or tragedy.
Trinity Police Chief Steven Jones said the police department chose to release video of Wheeler's scary traffic stop from two different angles to prove a major point about the type of split-second decisions cops are forced to make on a daily basis.
"Based on the dash cam video, you might assume that Officer Wheeler is being overly aggressive towards the driver for no reason," Wheeler wrote in a Facebook post. "If Officer Wheeler would have shot the driver, it could have sparked an outrage based on that limited view."
He continued: "Now, with Officer Wheeler's body camera you will learn how dangerous the stop could have been. Officer Wheeler had a split second to decide to shoot or not to shoot the driver."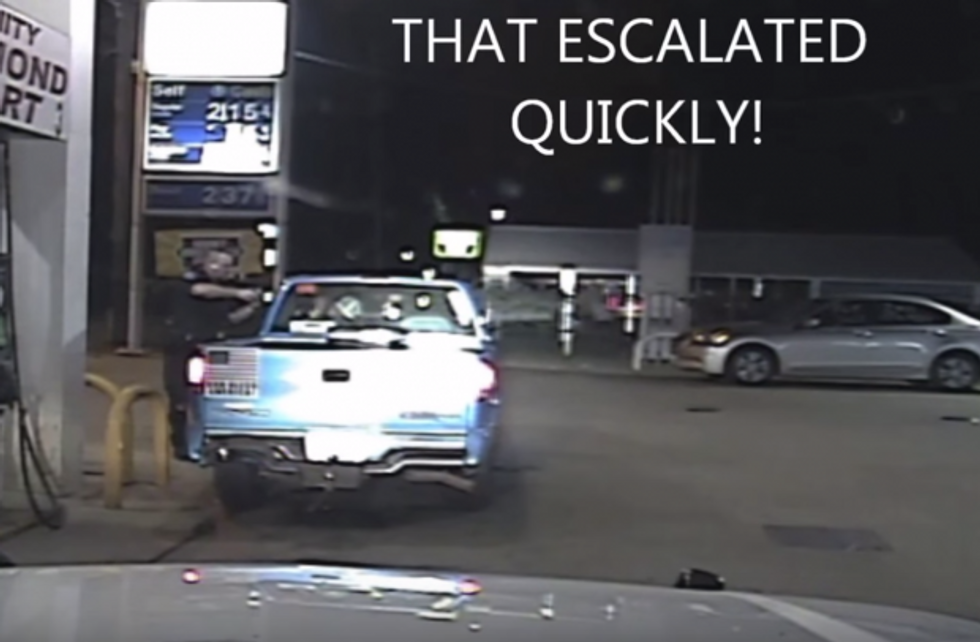 Trinity Police Department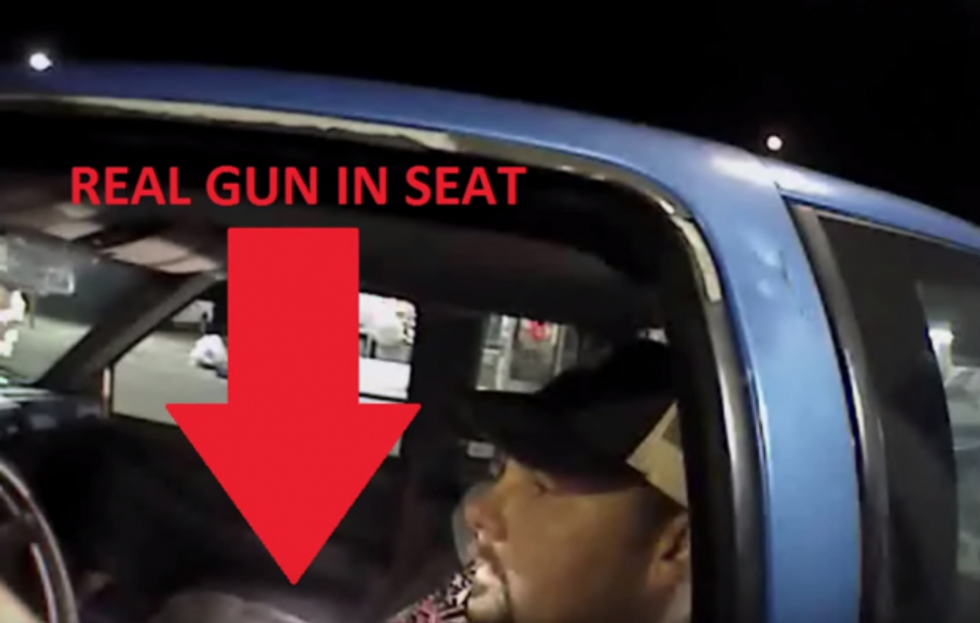 Trinity Police Department
Trinity Police Department
He then asked viewers, "What would you have done?"
Luckily, most people will never have to find out.
Watch the video below:
The suspect seen in the video was eventually charged with unlawfully carrying a weapon.
Chief Jones offered one final piece of parting advice for critics of police officers:
"The next time you see a questionable video involving law enforcement, remember this video and remember there could be more to it that you cannot see. Show your intelligence by reserving your judgmental comment until the facts are revealed."
(H/T: KTRK-TV)
---
Want to leave a tip?
We answer to you. Help keep our content free of advertisers and big tech censorship by leaving a tip today.
more stories
Sign up for the Blaze newsletter
By signing up, you agree to our
Privacy Policy
and
Terms of Use
, and agree to receive content that may sometimes include advertisements. You may opt out at any time.