A little more than a year after her father's death, Zelda Williams posted a touching Instagram photo with a lengthy caption about sadness, anger and fear to encourage anyone who might be suffering from depression.
"Avoiding fear, sadness or anger is not the same thing as being happy," Robin Williams' daughter wrote. "I live my sadness every day, but I don't resent it anymore. Instead, I do it now so that the wonderful moments of joy I do find are not in order to forget, but to inhabit and enjoy for their own sake. It's not easy."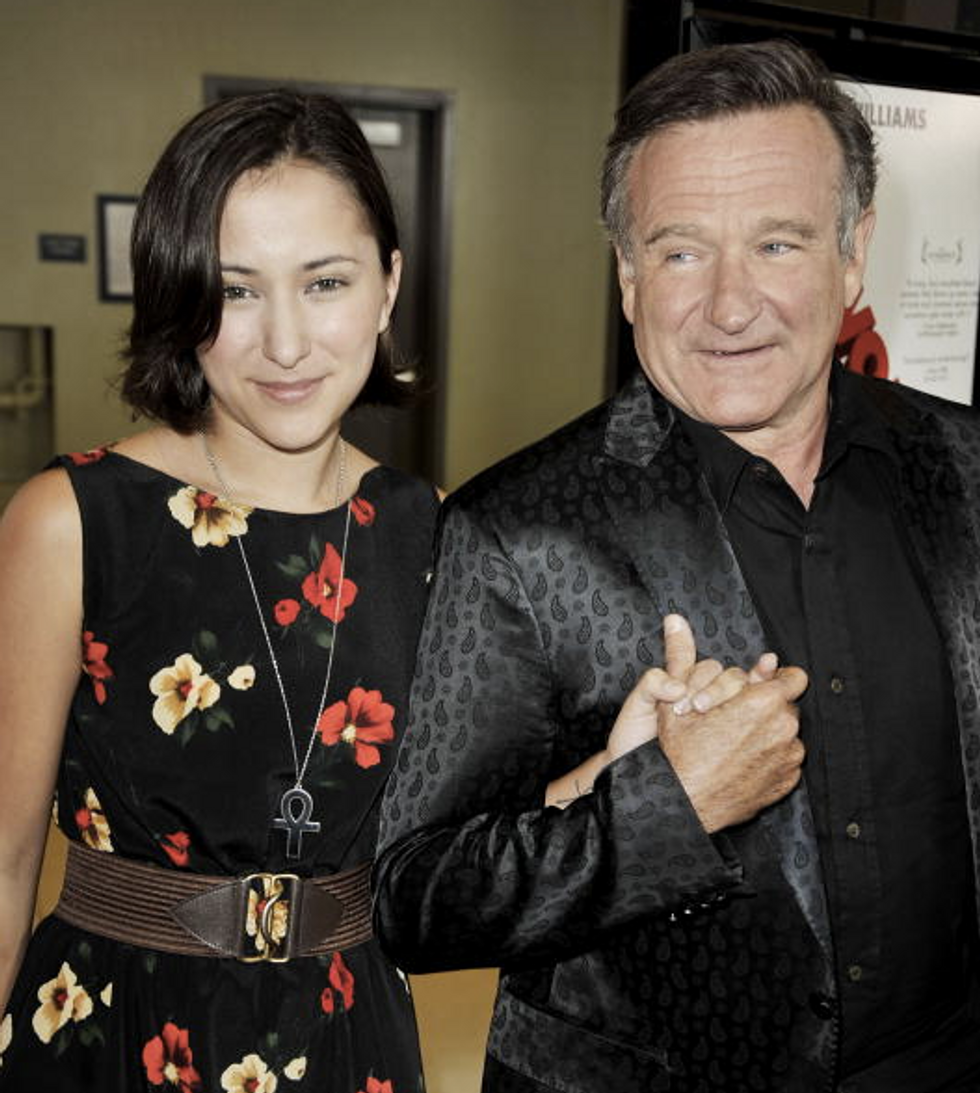 LOS ANGELES, CA - AUGUST 13: Actress Zelda Williams (L) and her father actor Robin Williams arrive at the premiere of Magnolia Pictures' 'World's Greatest Dad' at The Landmark Theater on August 13, 2009 in Los Angeles, California. (Photo by Kevin Winter/Getty Images)
"And for those suffering from depression, I know how dark and endless that tunnel can feel, but if happiness seems impossible to find, please hold on to the possibility of hope, faint though it may be," the 26-year-old continued. "Because I promise you, there're enough nights under the same yellow moon for all of us to share, no matter how or when you find your way there."
Six weeks ago, on what would have been her father's birthday, Williams posted an image of clouds to her Instagram page and said while she was going to take a short hiatus from social media, she requested that anyone who wished to post about her father on her page "be respectful and kind to one another."
Comedian Robin Williams was found dead in August 2014. Drugs and alcohol were not a factor in his death, which was ruled a suicide, according to the coroner.
The late Williams' last Instagram post was an older photo of him with Zelda to honor her birthday.
(H/T: Buzzfeed)