A pair of "dumb" burglars left something behind that has police hot on their trail.
Home surveillance camera caught the two thieves breaking into the Forney, Texas, home on Friday while Francisco Rios and his family was away. They got away with about $6,000 worth of belongings, but they left behind one very important piece of information: a receipt showing part of their credit card information that police are now using to track them down.
"They're dumb. I mean what else can you say? It's going to come right back to them," Rios told KTVT-TV.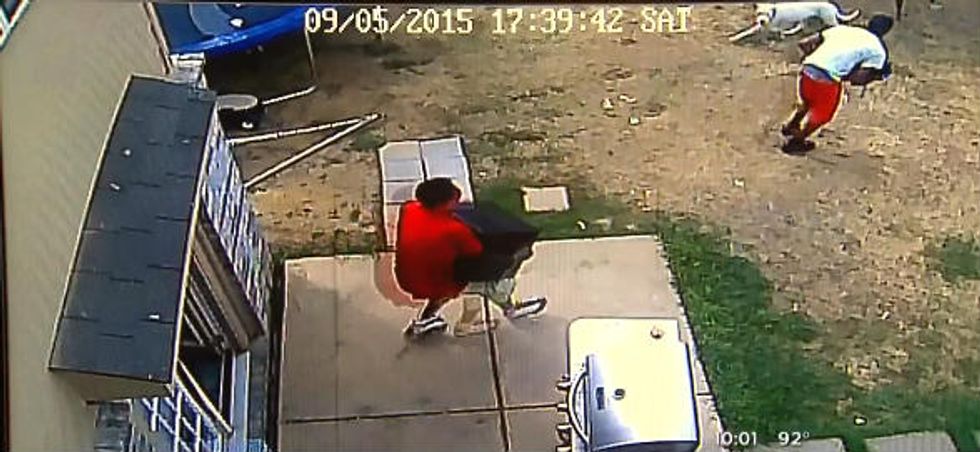 Image source: KTVT-TV
It happened while Rios, his wife and kids were at a family reunion. Among the things they got away with was Michael Jordan collectible basketball shoes, electronics, jewelry and even an entire safe.
Rios was stunned when he got home.
"I was still like in a daze to tell you the truth. I was like 'dang what happened?'" Rios told KTVT-TV.
But the family found something in their backyard that's giving them a sense of vindication. The burglars apparently went to Subway for a sandwich to distract the dogs while they stole the items, and left the receipt that shows a limited amount of credit card information.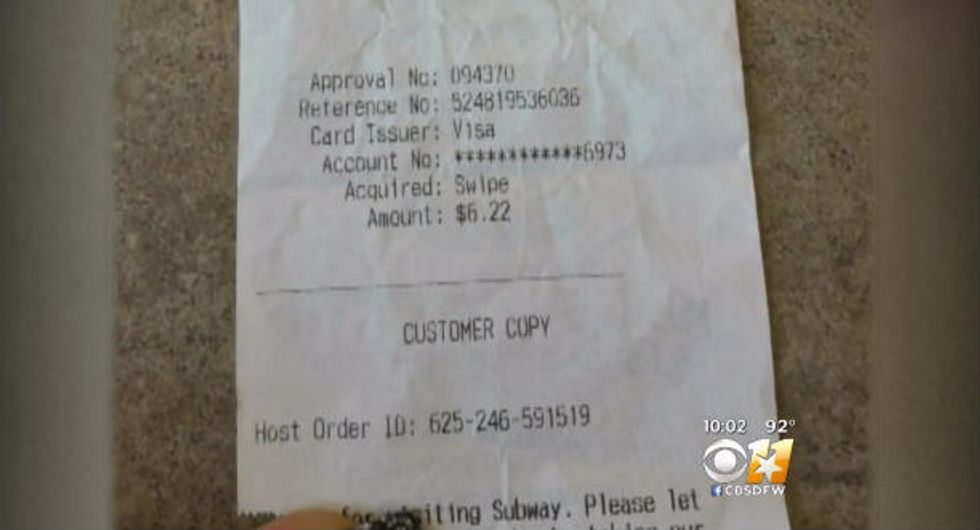 Image source: KTVT-TV
But while limited, police are hoping it will be enough to track down the thieves. The Crandall Police Department said it is working with the Subway restaurant to get a better image of the suspects via the store's security system.
Rios added, "Think about what you do because in the end, it'll come back and haunt you."
(H/T: KTVT-TV)
–
Follow Jon Street (@JonStreet) on Twitter