Republican presidential contenders like Ted Cruz and Mike Huckabee have openly embraced defiant Kentucky clerk Kim Davis, but Ohio Gov. John Kasich took a very different stand on Tuesday, wondering if the debate surrounding her could negatively impact faith in America.
"We have a lot of young people that have walked away from, or are confused or uncertain about personal faith," Kasich told Fox News host Neil Cavuto. "And one of the things that I know that's so great about it — being a flawed man — is that, thank God we have grace."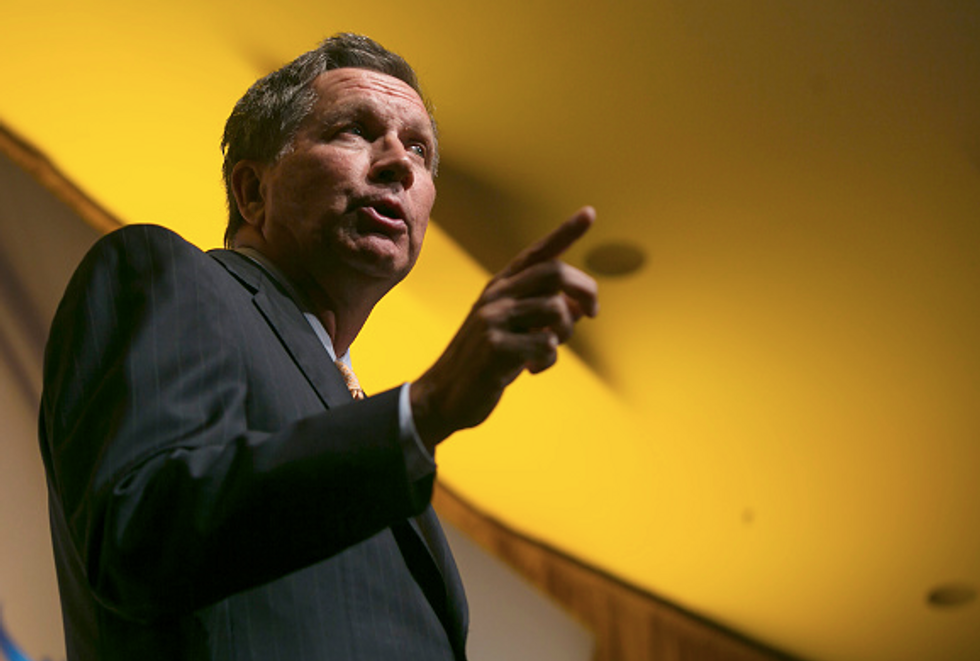 Republican presidential candidate, Ohio Gov. John Kasich (Photo By Al Drago/CQ Roll Call)

The GOP presidential contender said that his concern is that young people who are looking to explore faith will see the Davis spectacle and potentially be turned off, the Huffington Post reported.
"In this case, when young people, or people who are looking at what is religion all about, what is faith all about — when they see dust-ups like this, my concern is they would go the other way and say, 'Look, I don't want anything to do with that,'" Kasich said.
While he doesn't disagree with Davis' stance on gay marriage, as he, too, supports traditional unions, he said that he believes there are "bigger fish to fry" when it comes to matters of faith, and that Davis should have complied with the court order.
Watch the segment below: 
(H/T: Huffington Post)
Follow the author of this story on Twitter and Facebook: