Not that you've ever really imagined what it would look like to be devoured by vultures — or want to — but brought to you by the folks at National Geographic is a wildebeest carcass' point-of-view of such a scene.
First come bugs, buzzing around the rotting flesh. Then, moments after the truck dropping off the wildebeest in the Serengeti pulled away, ran in the vultures.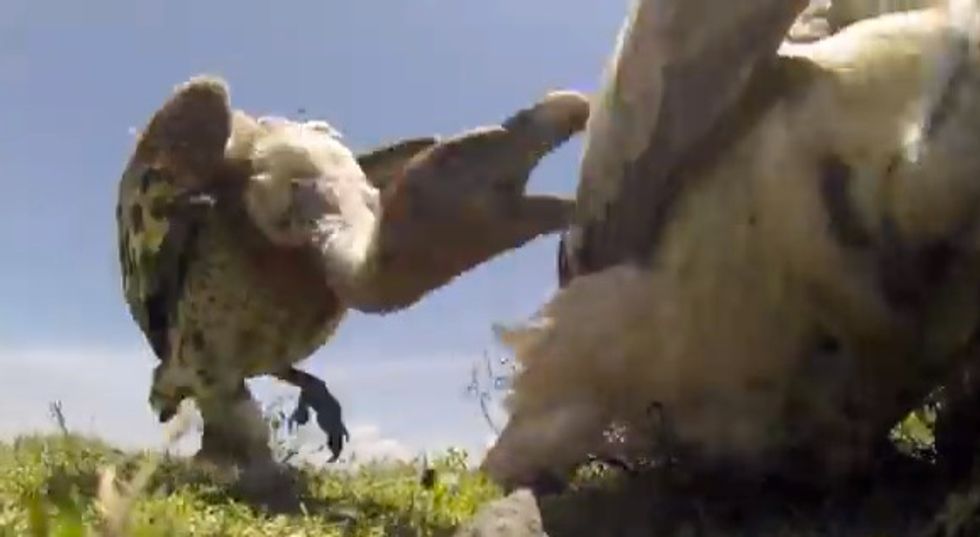 Image source: YouTube
The cameras embedded into the animal captured not only the sight of the pointed beaks of the scavengers ripping into the carcass but the sounds of them taking in their meal as well.
"This is what happens when you put a camera inside a wildebeest carcass on the Serengeti, then drive away," is how National Geographic put it.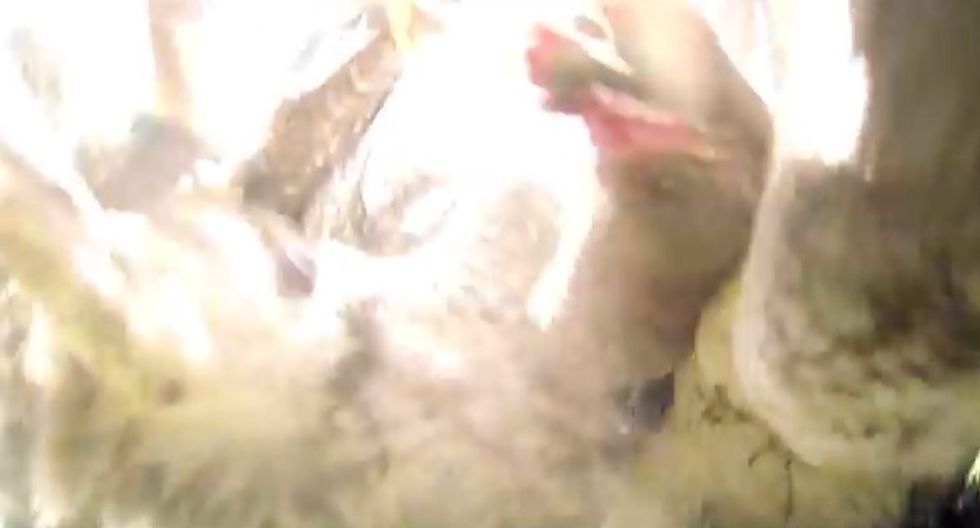 Image source: YouTube
If you have the stomach for it, check it out:
According to a recent article by National Geographic, several species of vulture in Africa have seen a significant population decline. Researcher Darcy Ogada with Africa Programs for the Peregrine Fund said some of these birds could be extinct in 50 to 100 years.
"The impact of their declines are huge," Ogada told National Geographic. "They're providing such a huge service to such a huge population."
(H/T: Tech Insider)