Republican lawmakers are moving toward a revolt against House GOP leaders on a vote disapproving the Iran nuclear deal, Politico reported.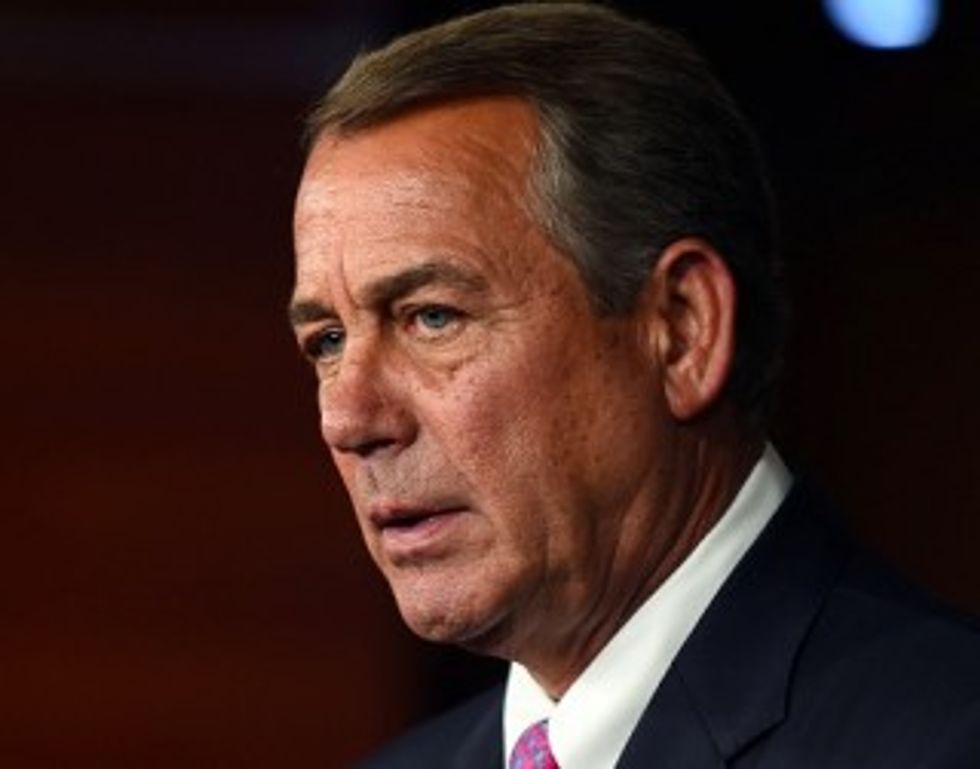 Astrid Riecken/Getty Images
After congressional members voiced outrage to Speaker John Boehner and other GOP leaders Wednesday morning over President Barack Obama's failure to disclose "side deals" between the International Atomic Energy Agency and Iran, Politico reported, Republicans are looking at a resolution from Rep. Peter Roskam (R-Ill.) that would delay a disapproval vote because they believe Obama hasn't disclosed some elements of the deal, Politico reported.
Boehner is said to have called the discussions "a very healthy conversation."
From Politico:
But there's not much time. The House is scheduled to have a procedural vote Wednesday afternoon on the disapproval resolution. But Republicans are also considering delaying the Iran vote.

Should the House GOP leadership decide to go ahead with the disapproval resolution, they might not be able to bring it to the floor, because some Republicans are prepared to vote down a procedural rule vote that's needed to proceed.
Regardless of how the House chooses to proceed, the survival of the Iran nuclear deal is in little question now that Obama holds enough Democratic votes in the Senate to uphold his presidential veto should Congress vote to reject the agreement.
—
Follow Dave Urbanski (@DaveVUrbanski) on Twitter