Defiant Kentucky clerk Kim Davis, who is expected to return to work on Monday following her release from jail, is currently resting at home in the wake of a national controversy over her refusal to issue same-sex marriage licenses.
Davis, speaking through her attorneys at the Liberty Counsel, said in a statement on Wednesday from her home in Rowan County, Kentucky, that she is "deeply moved" by those who have prayed for her throughout her battle to abstain from granting licenses for gay unions.
She also said that she loves God, people and her work, and that she hopes "we will continue to respect these values and that America remains a place where all three can live in harmony."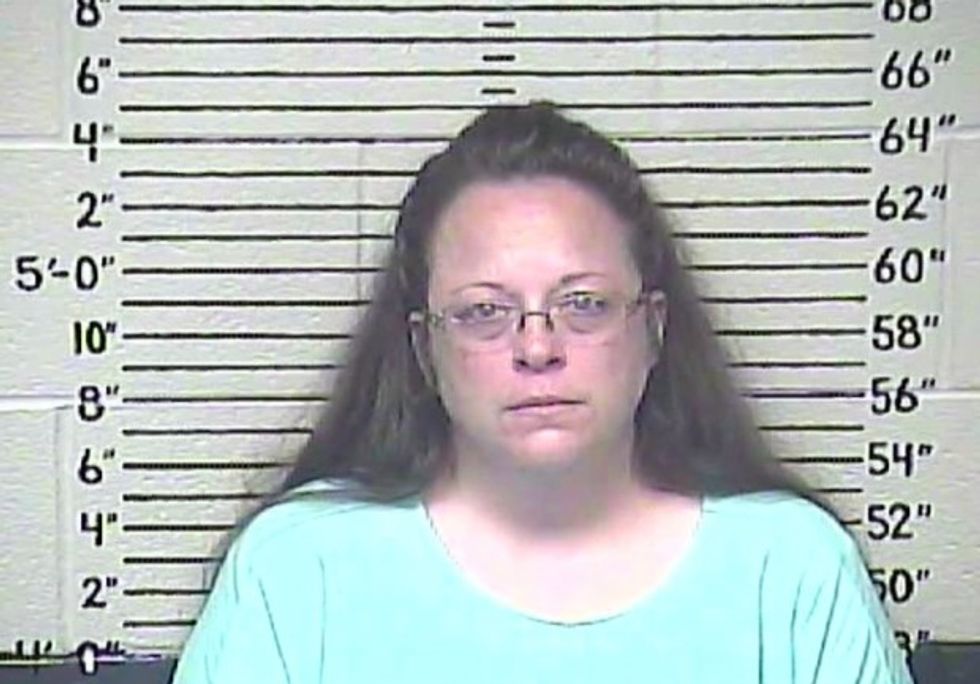 This Thursday, Sept. 3, 2015 photo made available by the Carter County Detention Center shows Kim Davis. (Carter County Detention Center via AP)
Davis also said that she is extremely grateful, and that she has been spending time with her family after being released on Tuesday.
"I am enjoying spending time with my husband, my family, and my three dogs," she said. "I have also been spending time reading boxes of letters expressing support and prayers from people around the country."
Davis has been going through these "piles of letters" in the wake of her jailhouse release, explaining that she is absolutely overwhelmed by the massive response she received from individuals across America.
"I haven't even made a dent in the piles of letters," Davis said. "I am overwhelmed that people took the time out of their busy lives to write and tell me that they are standing with me. Every letter has been kind and encouraging."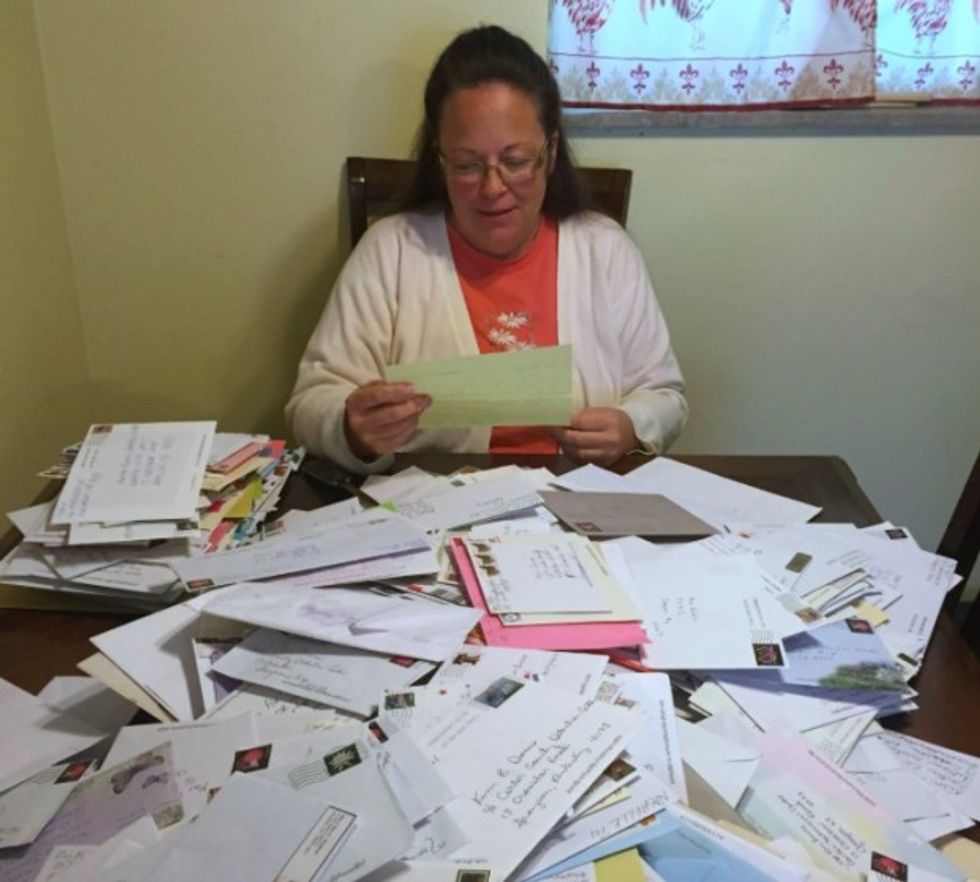 Kim Davis sits at home with the "piles" of letters she received from supporters (Liberty Counsel)
The clerk, who was found in contempt of court this month after repeatedly ignoring U.S. District Judge David Bunning's orders that her office began granting gay marriage licenses, said that she is encouraged to see Christians "standing strong" amid controversy.
"Standing begins on our knees. I have no doubt that God answers prayer," she said. "God is so real to me. He has transformed my life."
Follow the author of this story on Twitter and Facebook: