After spending most of the summer in the hospital recovering from surgery, a Colorado woman came home to a scenario that's left her still shaken.
Rita Peck said her apartment manager let another man live in her home during the time she was gone, KDVR-TV reported.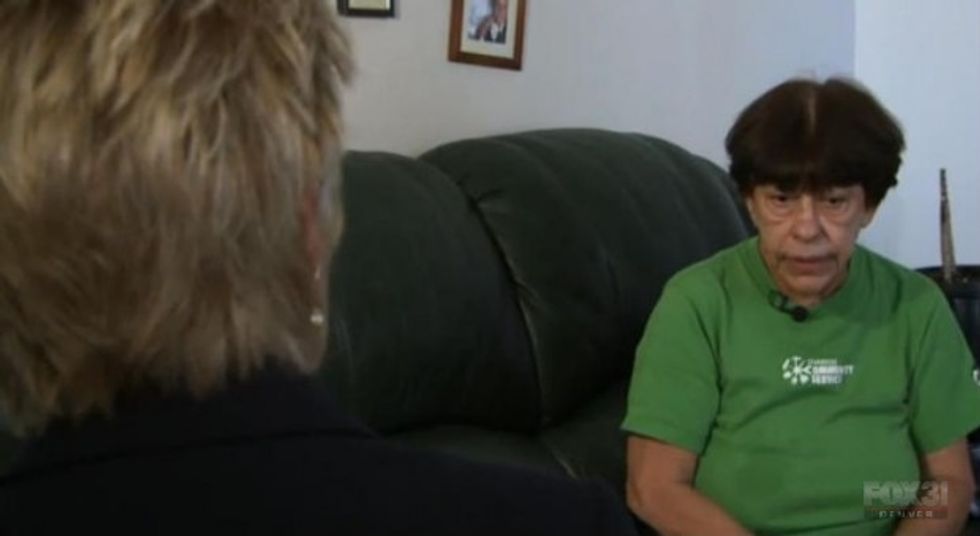 Rita Peck (Image source: KDVR-TV)
"He sat on my couch, watched my TV, took my food, slept on my bed, sat down on my toilet seat and his shaving stuff was in my medicine cabinet," Peck said. "I felt so violated."
Peck's neighbors said the man had lived there for days; the apartment manager, Ralph Wade, says he only allowed the man to move in so that he could clean up the place.
Peck says someone stole expensive medical equipment, prescription medications, appliances and clothes right out of her closet. While Wade now admits that he didn't have permission to let anyone else stay there in Peck's absence, he denied being responsible for her stolen belongings.
"No, that's trespassing. I had no part of any theft. Trespassing, fine, I'll take to charge for that," Wade told KDVR-TV.
Peck said she would like to move out of her apartment, but can't afford it. She added that she has "this knot" in her stomach knowing that everything she touches, "he touched."
(H/T: KDVR-TV)
–
Follow Jon Street (@JonStreet) on Twitter