The outfit that managed Hillary Clinton's private computer server told the Washington Post it has "no knowledge of the server being wiped," which could mean thousands of emails that the Democratic presidential candidate said were deleted may be recoverable.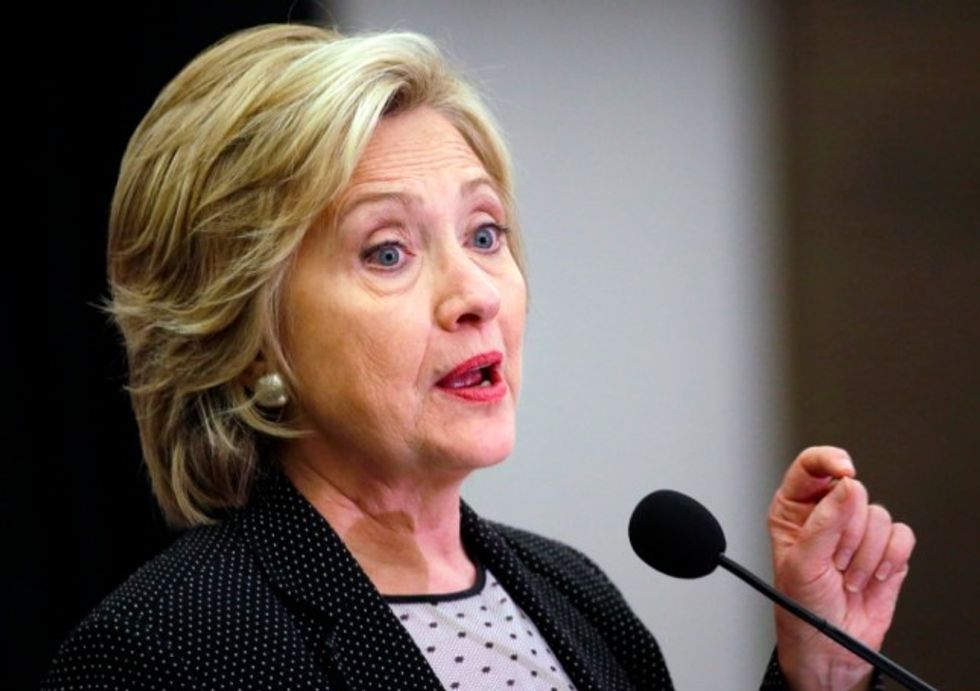 In this Sept. 10, 2015, photo, Democratic presidential candidate Hillary Rodham Clinton speaks at the University of Wisconsin-Milwaukee in Milwaukee. (AP Photo/Morry Gash)
More from the Post:
Clinton and her advisers have said for months that she deleted her personal correspondence from her time as secretary of state, creating the impression that 31,000 e-mails were gone forever.

There is a distinction between e-mails being deleted and a server being wiped. If e-mails are deleted or moved from a server, they appear to no longer exist on the device. But experts say, depending on the condition of the server, underlying data can remain on the device and the e-mails can often be restored.

To make the information go away permanently, a server must be wiped — a process that includes overwriting the underlying data with gibberish, possibly several times.

That process, according to Platte River Networks, the Denver-based firm that has managed the system since 2013, apparently did not happen.
"Platte River has no knowledge of the server being wiped," company spokesman Andy Boian told the paper. "All the information we have is that the server wasn't wiped."
More from the Post:
Clinton and her staff have avoided directly answering whether the server was ever wiped.

In a memorable exchange at a campaign event in Las Vegas last month, Clinton turned aside a question about whether the server had been wiped with a joke: "Like what, with a cloth?" she said, adding, "I don't know how it works digitally at all."

Campaign spokesman Brian Fallon gave a similar answer this month, telling CNN: "I don't know what wiped means. Literally the e-mails were deleted off of the server, that's true."

The server Clinton used as secretary of state was stored at her home in Chappaqua, N.Y., and was shared with her husband, former president Bill Clinton, and his staff. The device was managed during that time by a State Department staffer who was paid personally by the Clintons for his work on their private system.

All the e-mails from Clinton's tenure at the State Department were on the server when the device was taken over in June 2013 by Platte River Networks, four months after Clinton left office.

A company attorney has said that all of Clinton's e-mails were then migrated to a new server.

The e-mails were removed from the second server in 2014, with Clinton's lawyers storing those they deemed work-related on a thumb drive and discarding those that they determined were entirely personal. Copies of 30,000 work e-mails were turned over to the State Department in December and are being released to the public in batches under the terms of a court order.
A Clinton campaign spokesman wouldn't comment to the Post about this latest development.
Read the entire Washington Post article here.
—
Follow Dave Urbanski (@DaveVUrbanski) on Twitter