The Supreme Leader of Iran's posted a new video to his Youtube channel Sunday with a warning message to the U.S.
The short video began with audio of President Barack Obama saying, "we could knock out their military with speech and dispatch if they chose to."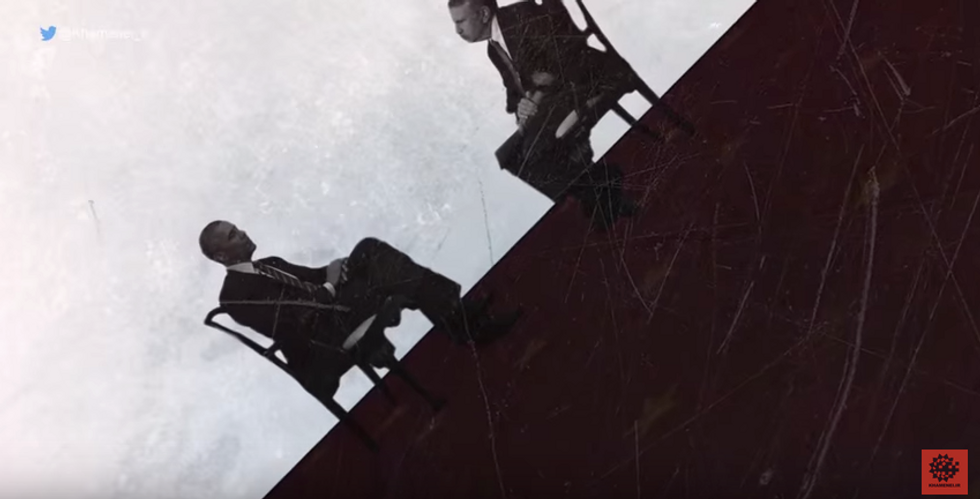 Image source: YouTube
The YouTube video then switched to Ayatollah Ali Khamenei's voiceover declaring that in the event of a war between Iran and the U.S., Iran would be victorious.
"They must know that should any war break out, one who will emerge humiliated by it will be invading and criminal America," the English subtitles in the video read.
The video also features graphics depicting the recent wars, ships and missiles.