Obamacare enrollment has dropped in more than half the states in the country over the past three months, according to analysis by Americans for Tax Reform, which claimed the decline could mark the "beginning of the death spiral for Obamacare exchanges."
ATR, a conservative advocacy group, cited data from the Center for Medicare and Medicaid Services to show that enrollment in the exchanges has seen a let loss of 238,119 enrollees in 29 states from 10.2 million at the end of March to 9.9 million by the end of June.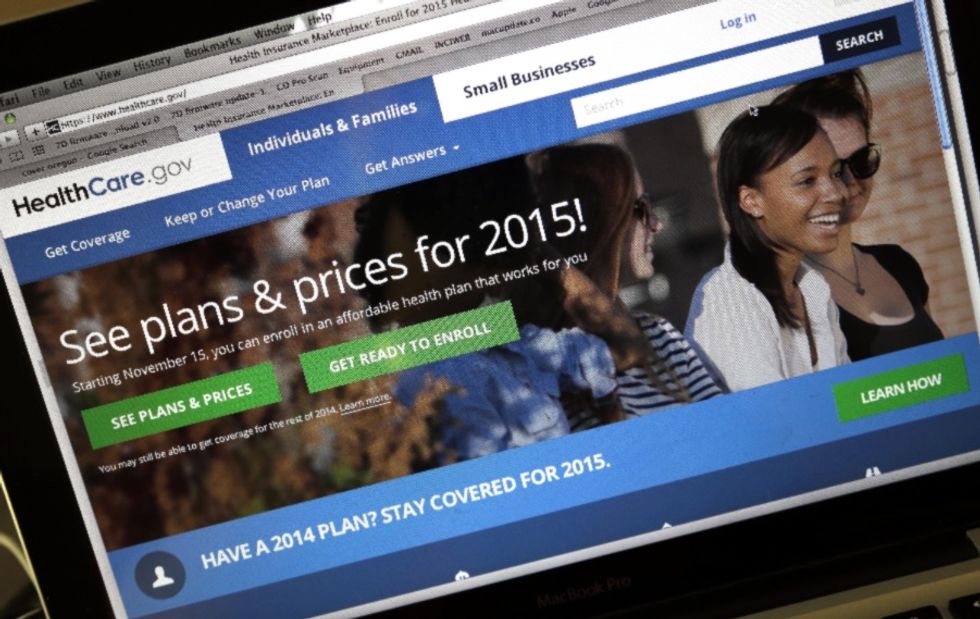 (AP/Don Ryan)
According to CMS, the 7.2 million consumers are enrolled in the federal exchange, while the remaining 2.7 million are in the state exchanges.
"It all comes down to an economy of scale that just isn't working," said Ryan Ellis, director of tax policy at ATR.
Florida saw the largest reduction, losing 101,091 fewer enrollees. Georgia was a distant second at 34,925. In North Carolina, there was a reduction of 32,300, and Pennsylvania saw 29,487 enrollees drop off. Texas rounded out the top five with 23,194.
Still, 20 states had increased enrollment, led by Massachusetts with 32,438 additional enrollees and California with 28,908.
The analysis further found that 423,000 of those enrolled in Obamacare exchanges weren't legally enrolled because they lacked documents proving income and immigration status.
The federal exchanges operating in 37 states are funded through a 3.5 percent fee on premiums. State exchanges choose their own rate.