KABUL, Afghanistan (TheBlaze/AP) — More than 350 inmates have escaped after an attack by Taliban insurgents on the main prison in Afghanistan's eastern Ghazni province, an official said.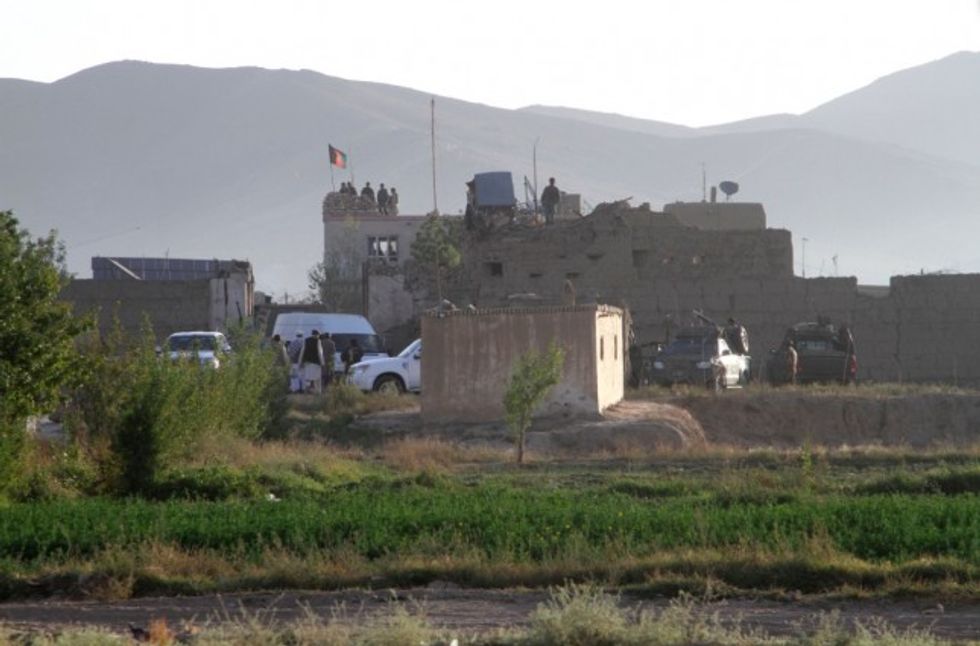 Afghan security members stand guard on the roof of the main prison building after an attack in Ghazni province, eastern Afghanistan, Monday, Sept. 14, 2015. (AP Photo/Rahmatullah Nikzad)
Mohammad Ali Ahmadi, deputy provincial governor of Ghazni, said Monday that insurgents wearing military uniforms launched a well-organized attack to free the inmates.
Ahmadi says the attack was started by a suicide bomber that then allowed other insurgents to get inside the compound.
He says four police guards were killed and seven others were wounded, and that three insurgents were also killed in the early morning battle.
Taliban spokesman Zabihullah Mujahid claimed responsibility for the attack on the Ghazni prison in an email sent to the media.
—
Follow Dave Urbanski (@DaveVUrbanski) on Twitter