© 2023 Blaze Media LLC. All rights reserved.
He Waltzed Into a Gym After Midnight, Used a Computer, Phoned Friends, Stole Stuff — and Did One Really Dumb Thing That Made Him Easy to Catch
"wonderful"
Russell Sipe probably figured his scheme would yield easy pickings.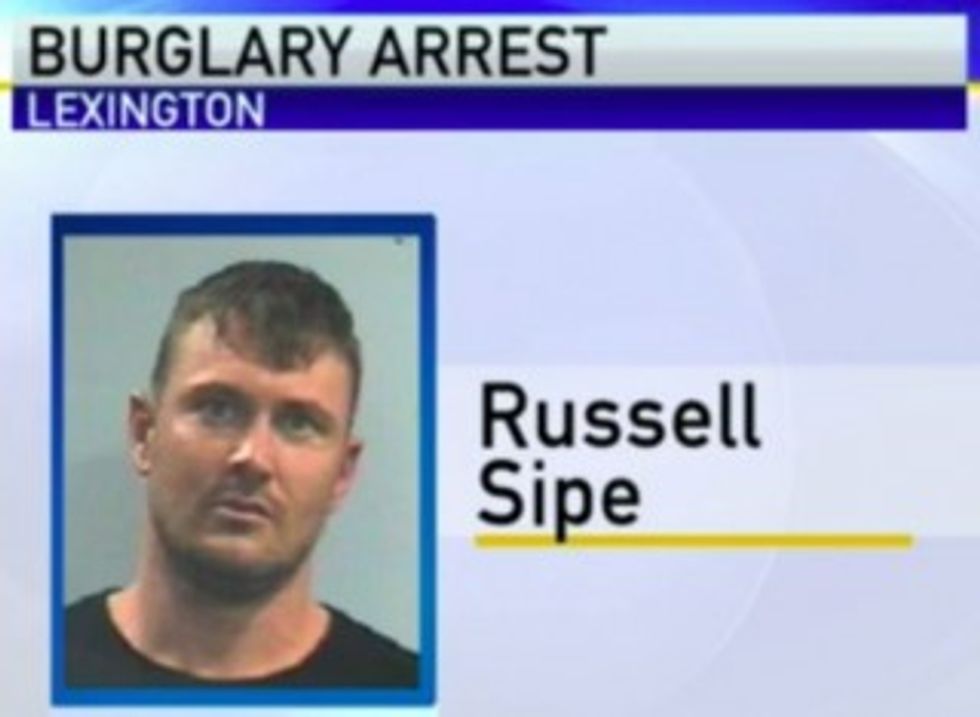 Image source: WKYT-TV
The 30-year-old Lexington, Kentucky, man was no longer a member of the Workout 24/7 gym. But when he showed up at the facility at 2 a.m. one Sunday last March, police said all he needed to do was flash his expired gym card and a member let him in, WKYT-TV reported.
It may not have been a big deal had all Sipe craved at that hour was some time on the Stairmaster — but alas, no.
Gym owner Eric Cowden told the station Sipe was seen on surveillance video checking doorknobs and then entering a back office.
Once there, police said he made phone calls and hopped on computers — and then Cowden said he made a "wonderful" miscue.
"What he did do ... is set up on Facebook and leave his Facebook page open and tell his buddies on instant message that he's breaking into Workout Anytime trying to steal whatever he could find," Cowden told WKYT.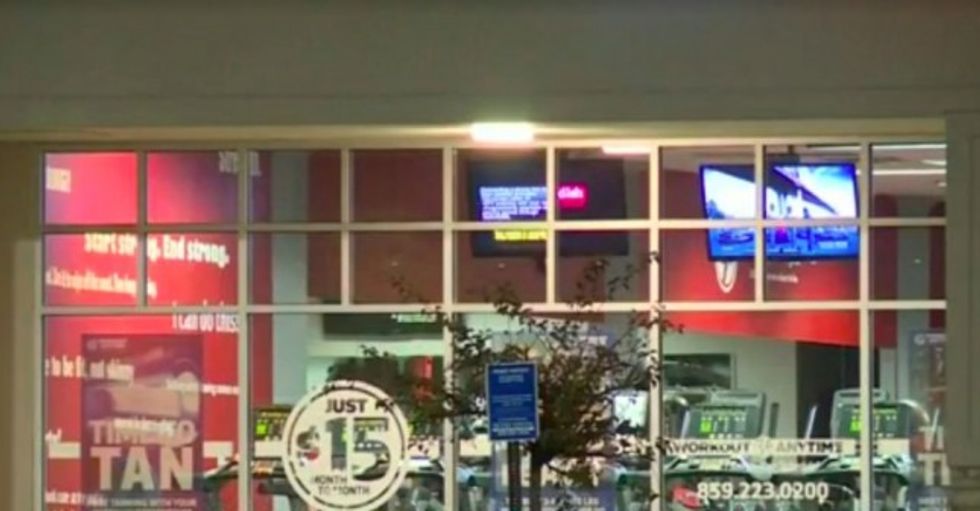 Image source: WKYT-TV
Indeed, Sipe swiped a credit card, some change and a set of keys by the end of his two-hour lark, police said — but he never logged out of Facebook.
Cowden said that Sipe's account was still up the next morning — adding that even if it hadn't been, surveillance video likely would've been sufficient to identify him.
"With 15 cameras on here and the other side, we pretty much see everything," he told the station.
Police found Sipe Monday night and charged him with third-degree burglary, WKYT reported. Sipe's attorney told a judge he's been in rehab, the station said.
—
Follow Dave Urbanski (@DaveVUrbanski) on Twitter
Want to leave a tip?
We answer to you. Help keep our content free of advertisers and big tech censorship by leaving a tip today.
Sr. Editor, News
Dave Urbanski is a senior editor for Blaze News.
DaveVUrbanski
more stories
Sign up for the Blaze newsletter
By signing up, you agree to our
Privacy Policy
and
Terms of Use
, and agree to receive content that may sometimes include advertisements. You may opt out at any time.