Actor Matt Damon has apologized for previous comments he made about diversity during Sunday's season premiere of "Project Greenlight," the HBO show he produces that focuses on filmmakers directing their first feature films..
"I believe deeply that there need to be more diverse filmmakers making movies. I love making movies. It's what I have chosen to do with my life and I want every young person watching 'Project Greenlight' to believe that filmmaking is a viable form of creative expression for them too," Damon said in a statement to Variety magazine Wednesday.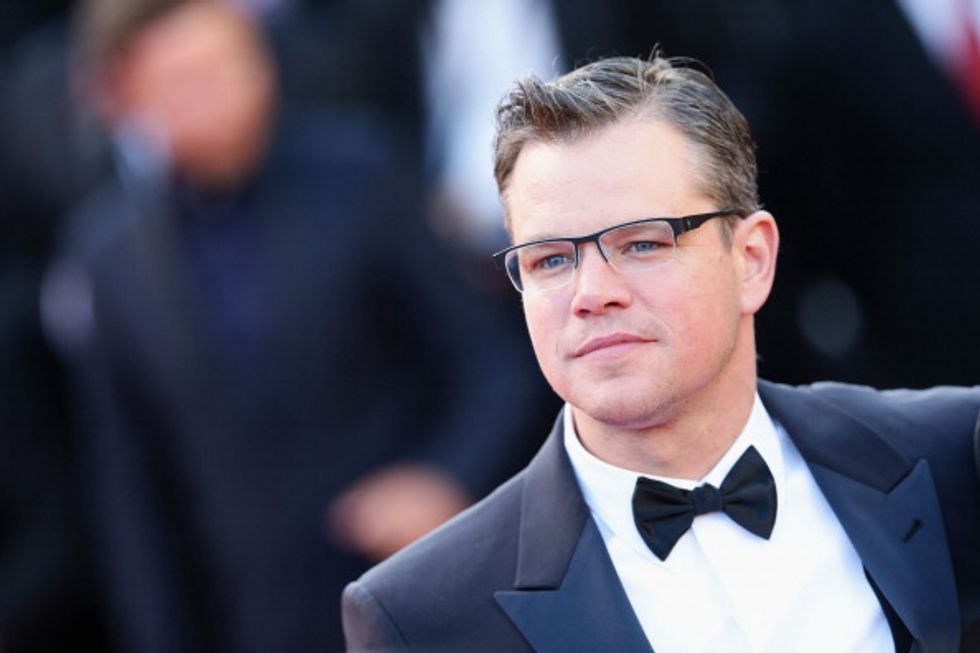 Actor Matt Damon attends the 'Behind The Candelabra' premiere during the 66th Annual Cannes Film Festival at Theatre Lumiere on May 21, 2013, in Cannes, France. (Vittorio Zunino Celotto/Getty Images)
"My comments were part of a much broader conversation about diversity in Hollywood and the fundamental nature of 'Project Greenlight' which did not make the show. I am sorry that they offended some people, but, at the very least, I am happy that they started a conversation about diversity in Hollywood. That is an ongoing conversation that we all should be having."
As TheBlaze previously reported, Damon was castigated by left-leaning media outlets for implying that diversity should be more important when hiring actors than hiring behind-the-scenes employees.
"When we talk about diversity, you do it in the casting of the movie, not the casting of the show," Damon told "Dear White People" producer Effie Brown, who also is a judge for "Project Greenlight."
"It seems like you would undermine what the competition is supposed to be about, which is about giving somebody this job based entirely on merit," Damon added during the premiere.
Ooof! Wow! Okay. Thank you for watching the show and getting a great conversation started. I can't wait to hear you on the other episodes!

— Effie Brown (@dulynotedinc) September 15, 2015
Watch the exchange below.