You're just settling down for dinner and *knock-knock-knock.*
Perhaps you stick it out at the table for a couple of doorbell rings until the person gives up and moves on, or maybe you scrape your chair backward to turn that person away personally.
Well, a New Zealand energy company has come up with an idea that does all the work for you — you'll only wish it was real. In the end, yes, it's an advertisement, but Energy Online's idea has been called "amazing" and "awesome."
Here's what they did. Energy Online made someone's head look like a gold, Gothic-style door knocker and every time someone knocked, well, just see what happened next.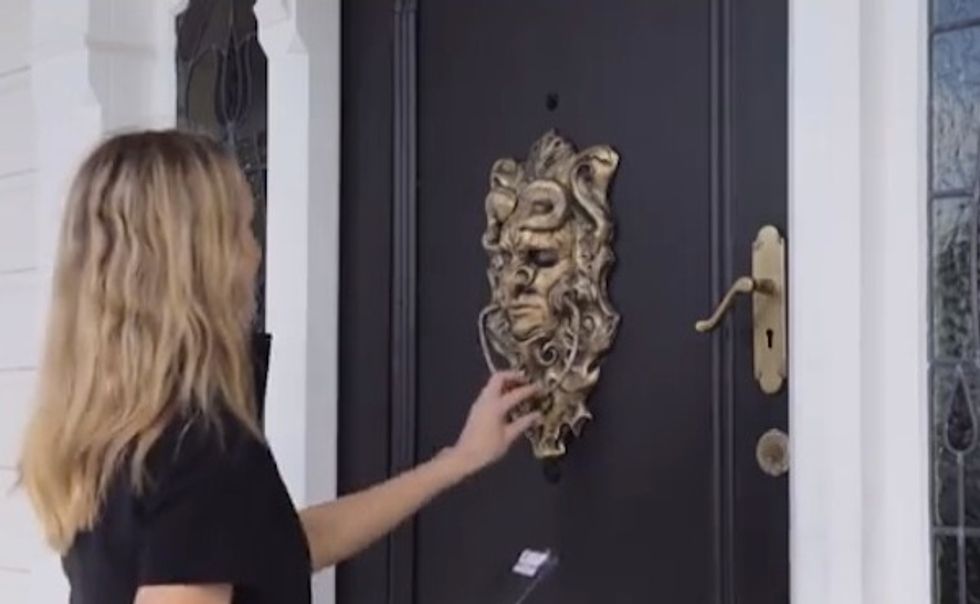 Image source: YouTube
"Door knocking is so last century. So we got rid of them," Energy Online wrote.
"We believe there's a better way to switch energy companies than sending intrusive door knockers to your home. With Energy Online you can get our best deals online, anytime," the company concluded.
Interesting idea. Now for someone to create an electronic door knocker like this for real life.
(H/T: Daily Mail)