WASHINGTON (AP) -- The Federal Reserve is keeping U.S. interest rates at record lows in the face of threats from a weak global economy, persistently low inflation and unstable financial markets.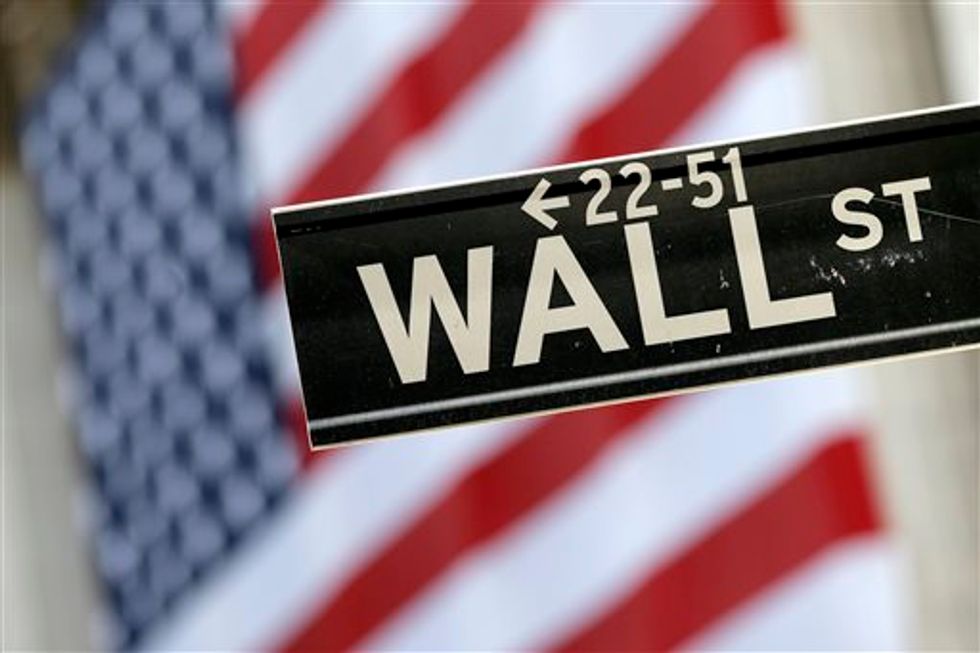 A Wall Street street sign is framed by a giant American flag hanging on the facade of the New York Stock Exchange, Tuesday, Sept. 8, 2015. U.S. stocks are opening solidly higher as traders come back from the Labor Day holiday. (AP Photo/Mary Altaffer)
Wrapping up a closely watched meeting, Fed officials say that while the U.S. job market is solid, recent global developments may "restrain economic activity" and further drag down already low inflation.
Signs of a sharp slowdown in China have intensified fear among investors about the U.S. and global economy. And low oil prices and a high-priced dollar have kept inflation undesirably muted.
Before year's end, many analysts still expect the Fed to raise its key short-term rate, which it's kept near zero since 2008. A higher Fed rate would eventually send rates up on many consumer and business loans.