© 2023 Blaze Media LLC. All rights reserved.
Radio Host Asks Famous Rapper About Caitlyn Jenner but Gets a Much Broader, Unexpected Response
"Women are afraid to be a wife and young males is afraid to be men."
Rapper Waka Flocka Flame was anything but politically correct during an appearance on radio host Charlamagne Tha God's show on Friday, calling gender transitioning a rebuke to God and criticizing pop culture for not promoting better values for young men and women.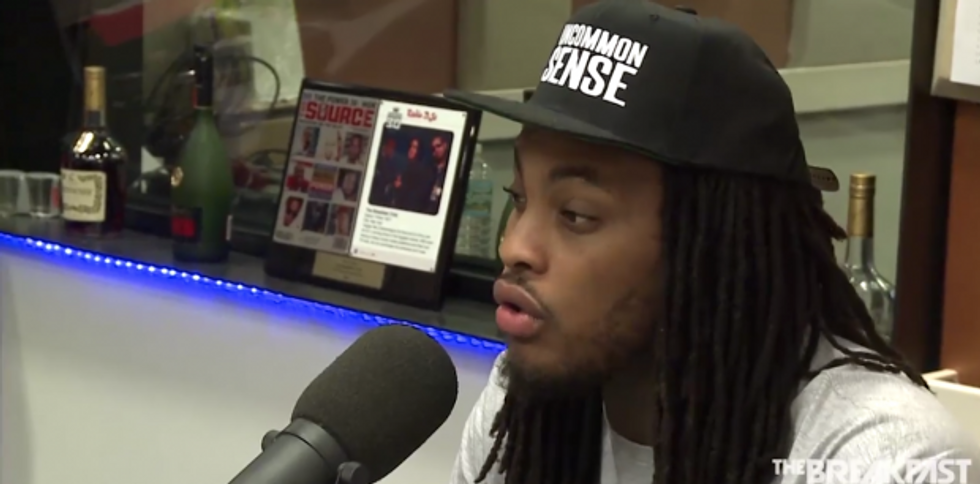 The Breakfast Club
"You are who you are when God made you, not who you became after he did," the rapper said. "That's how I just feel. You rebuking God, man. God didn't put them feelings in you, man, that's the Devil playing tricks on your mind. That's a test from God. If you can't outbeat that one task and you believe that, then you're going to believe everything else."
Waka Flocka later delved into what he said is the problem with the "world" right now.
"Women are afraid to be a wife and young males is afraid to be men," he added. "It's like it's not cool, they're not marketing that. They don't market families and husbands and wives no more. They marketing young girls, you know what I'm saying? Transgenders — they're marketing evil, man."
He then clarified that he doesn't have anything against people's "preferences," but criticized the entertainment industry for promoting those kinds of lifestyles on TV.
Listen to his remarks via TMZ:
He later touched on problems within the black community, explaining he became lost in his life when he allowed the past to have too much influence over him.
"I know slavery happened...but guess what happening right now? If you in the hood right now, your rent is cheap as a (expletive). Why you complaining? Stack that paper," he said. "Stop buying those Jordans...stop buying those book bags, stop buying those shoes that cost $1,200. Stop that s**t!"
For more context, watch the full interview below (WARNING: Strong language):
---
Want to leave a tip?
We answer to you. Help keep our content free of advertisers and big tech censorship by leaving a tip today.
more stories
Sign up for the Blaze newsletter
By signing up, you agree to our
Privacy Policy
and
Terms of Use
, and agree to receive content that may sometimes include advertisements. You may opt out at any time.