Moments before they delivered a brutal blindside hit on a referee, John Jay High School football players Michael Moreno and Victor Rojas claim one of their coaches took them aside and issued his orders. The teenagers broke their silence about the viral incident in an interview with "Good Morning America" on Friday.
"You need to hit the ref. He needs to pay the price," assistant coach Mack Breed said, according to Moreno.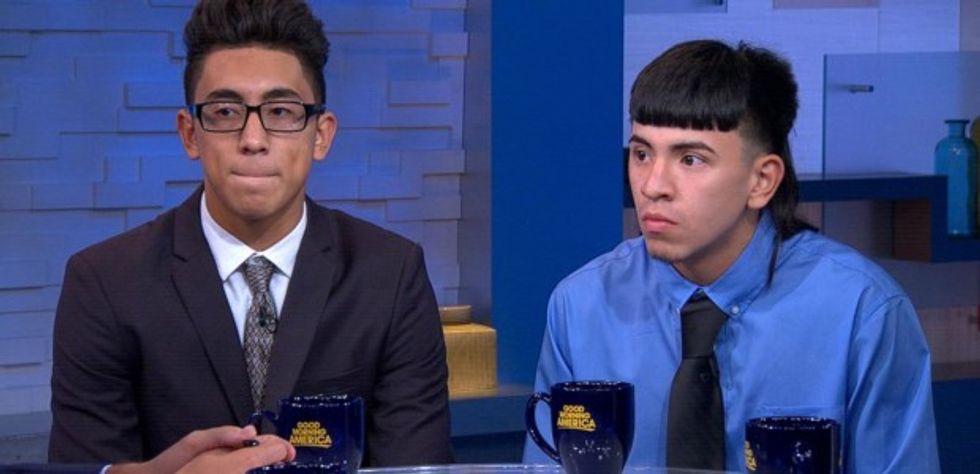 Screengrab via ABC News/Good Morning America
The referee, Robert Watts, is accused by the players of blowing some calls and using racial slurs during the game. Watts has denied using racial slurs through his attorney, while Breed has yet to address the allegations against him and remains on paid leave.
Both teenagers were apologetic over the incident that has both of them under criminal investigation and facing expulsion at school
"I would apologize for the mistake that I made," Rojas told "Good Morning America."
Moreno added, "Everyone sees me as this thug or this gangster, I did this because I'm this bad guy … that's not who I am."
Watch part of the interview via "Good Morning America" here:
Watch the hit via a previous ABC report below:
---