"Real Time" host Bill Maher, an outspoken critic of Islam, lashed out at liberals who've been angrily "hashtagging" for 14-year-old Texas student Ahmed Mohamed who was arrested earlier this week because his homemade clock was suspected as a "hoax bomb."
"What if it had been a bomb?" Maher asked during Friday night's show before sarcastically speaking in the voice of a sympathetic teacher: "Oh wait. This just must be my white privilege talking. I certainly don't want to be politically correct, so I'll just let it go.'"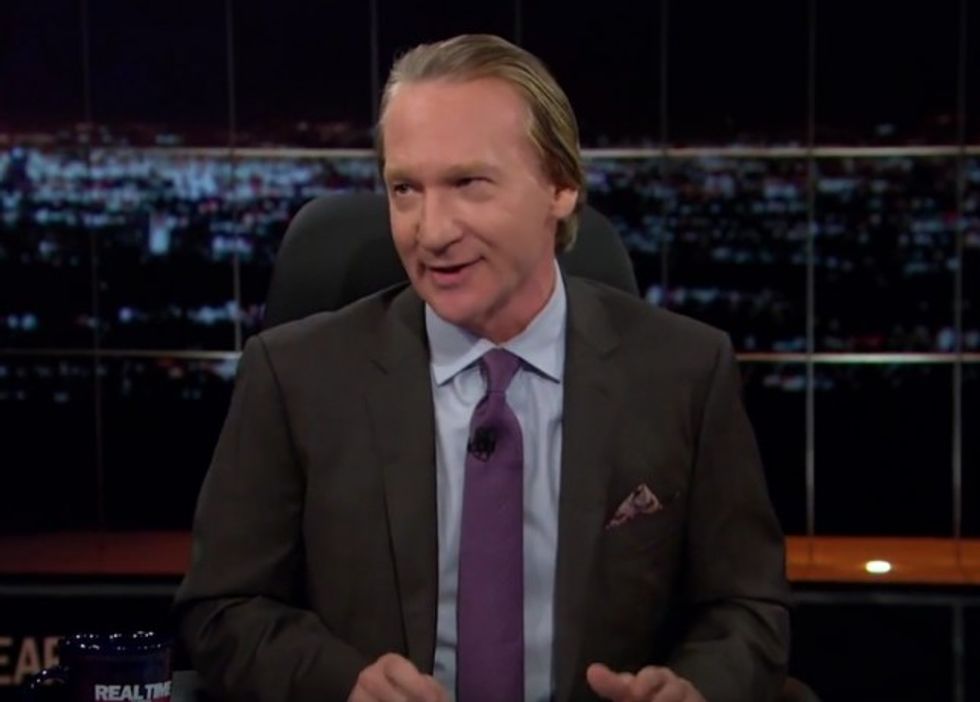 Bill Maher (Image source: YouTube)
Maher pleaded for the left to exercise some realism and perspective on the issue, noting that "you can see why they would err on the side of caution. Because only 25 miles away, somebody did try to kill people," referencing the Draw Muhammad incident in Garland in May.
The host agreed that the student deserved an apology, but he added that many liberals are making too big a deal out of what happened. "He was arrested, and they took him off in cuffs and then they put him in a cage and burned him," Maher said mockingly. "Oh no, that's ISIS who does that."
"You know what, we put a kid after school for a couple of hours. This is not the end of the world," he added. "But you know what? The end of the world does happen all over the world for millions of Muslims who are the victims of other Muslims, of their religion. Where are the liberals on this?"
Maher added that he would like a Muslim adult to come alongside the 14-year-old and say "maybe one of the reasons why it happened to you is that in our religion we're responsible for 9/11, the Madrid bombing, the London bombing, the Bali discotheque bombings, the Kenya mall ..."
"The lack of perspective on this is astounding," Maher added.
Here's the clip. (Content warning: Some profanity):
(H/T: The Huffington Post)
—
Follow Dave Urbanski (@DaveVUrbanski) on Twitter