When Sen. Ted Cruz (R-Texas) was asked Saturday if he's "one of those" who doesn't believe Barack Obama is a Christian, the GOP presidential candidate said he wouldn't speculate on Obama's spirituality.
"The president's faith is between him and God," Cruz told reporters in Des Moines, Iowa, the Huffington Post reported.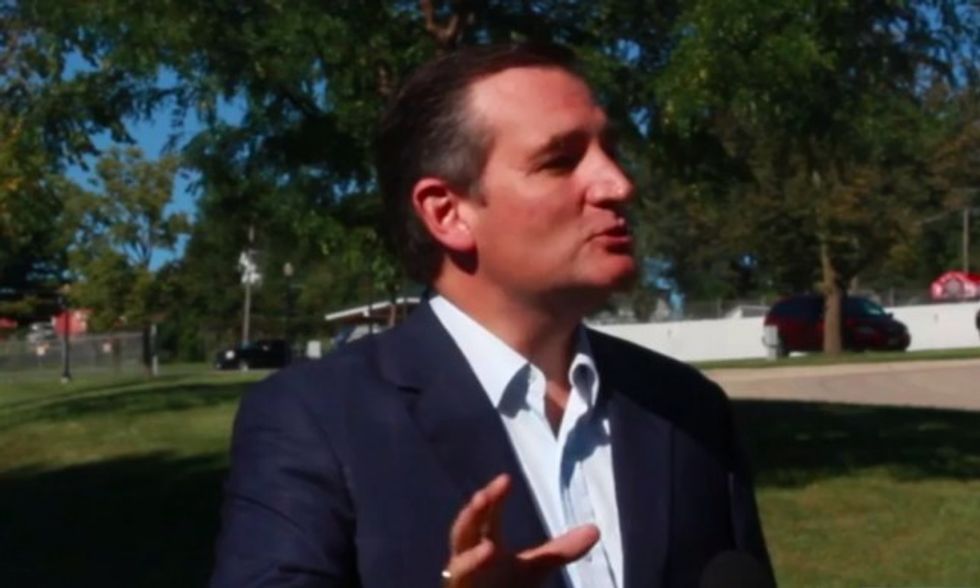 Sen. Ted Cruz (Image source: The Huffington Post)
But Cruz did comment about Obama's policies, which he said "have been profoundly damaging to this country."
"His policies and this administration's animosity to religious liberty and, in fact, antagonism to Christians, has been one of the most troubling aspects of the Obama administration," Cruz said. "We have seen a war on faith."
You can watch the video of Cruz's answer here.
—
Follow Dave Urbanski (@DaveVUrbanski) on Twitter