RICHMOND, Va. — A pro-Confederate veterans group tried to counter a protest against several Confederate monuments Saturday — with a bit of an unfortunate result.
As the Defenders for Freedom, Justice & Equality and Black Lives Matter supporters spoke out along Monument Avenue, home to several monuments honoring Confederate figures, a plane flew overhead carrying a banner that read, "Confederate heros matter."
The plane circled continually overhead with the misspelled slogan.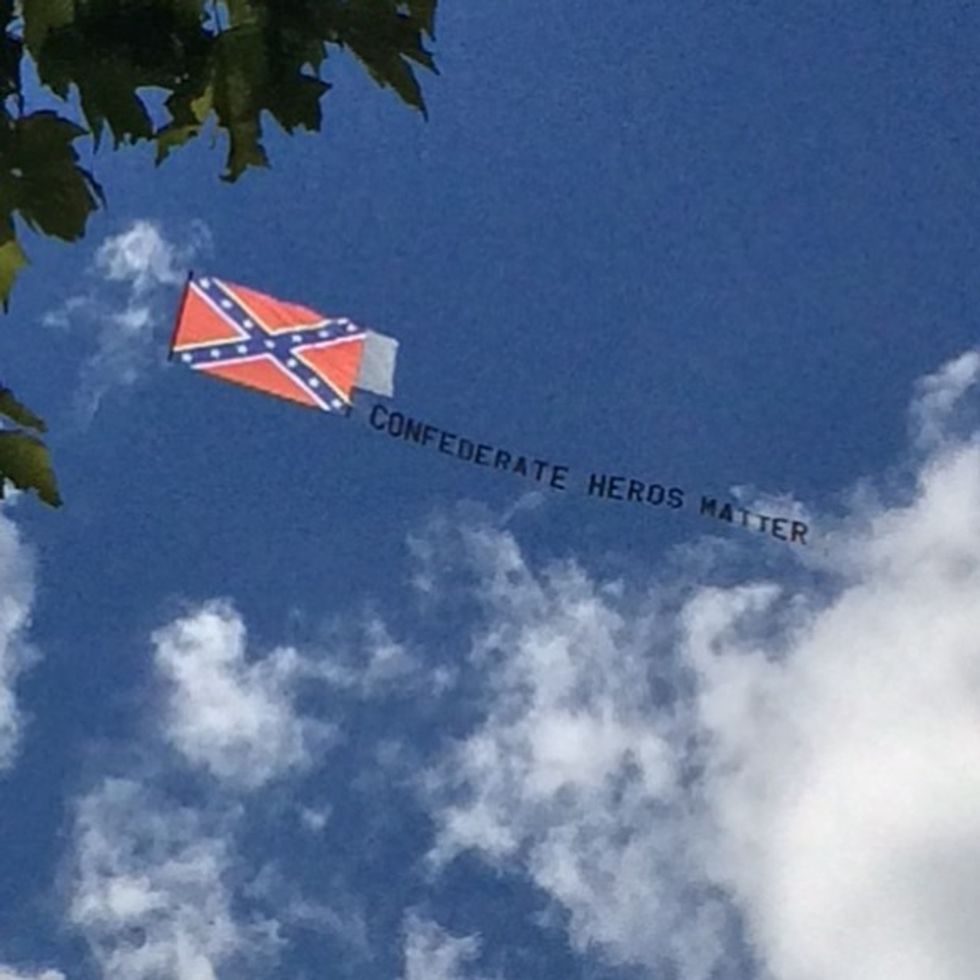 Photo: Michael Mason/TheBlaze
The Defenders for Freedom, Justice & Equality protesters were somewhat gleeful in their response:
Still, "The Virginia Flaggers" simply corrected their mistake with Photoshop and now use it as their cover photo on Facebook.