Donald Trump's quest for the Republican presidential nomination could impact some people's dating lives, according to a new study.
According to data compiled by online dating site Zoosk, 17 percent of singles surveyed said that they would "run the opposite direction" if their date brought up Trump's campaign. The data scientists said female singles are twice as likely as males to ditch their dates for talking about Trump.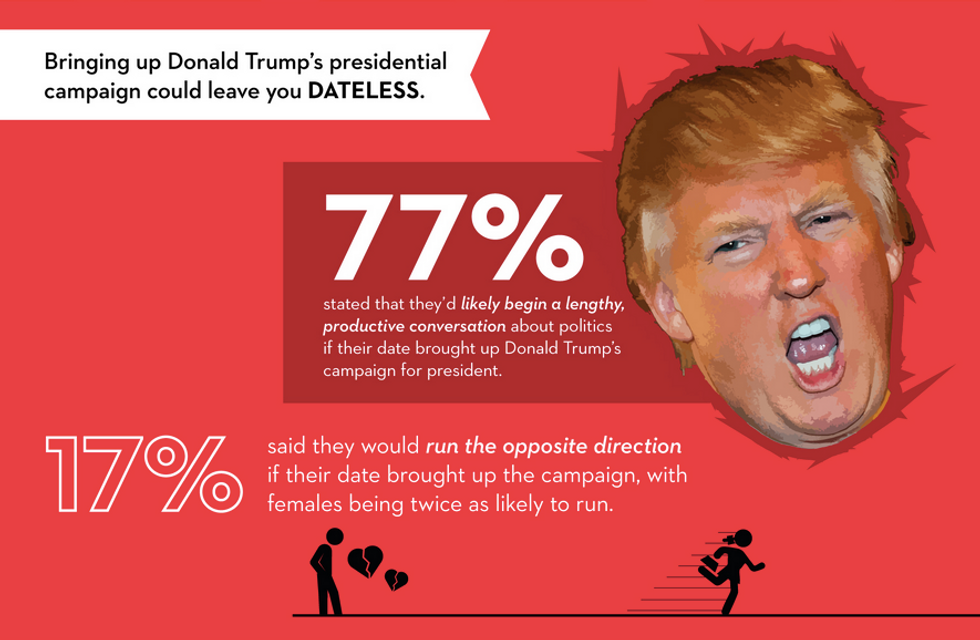 Image source: Zoosk.com
Out of the 4,000 people surveyed, 77 percent of people said that they'd "likely begin a lengthy, productive conversation" regarding politics if their date brought up Trump's campaign.
Joan Barnard, Zoosk's relationship expert, told TheBlaze that couples should remember to "always respect your partner," even when discussing politics.
"If talk of Trump or Clinton ends in a screaming match, suggest a moratorium on future political discussions," Barnard said. "As you progress in your relationship, you're bound to have disagreements. It's a better use of time to talk through the issues that directly affect your relationship versus those affecting legislators."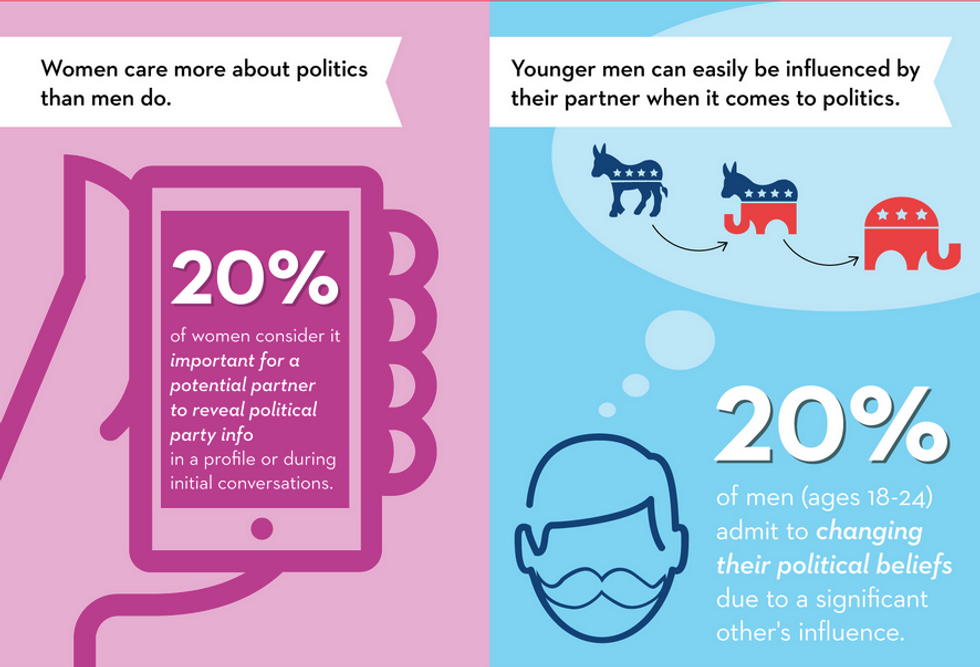 Image source: Zoosk.com
The data also found that 75 percent of people admitted to dating across party lines at least once in their lives, and people between the ages of 18 and 24 are more open to dating someone with a different political affiliation. Twenty percent of men in that age group have admitted to changing their political beliefs because of a romantic relationship.
"If you're trying to find love during election season, table political discussions until later in your courtship," Barnard said. "It's easier to look beyond political differences after you've established real chemistry, not before."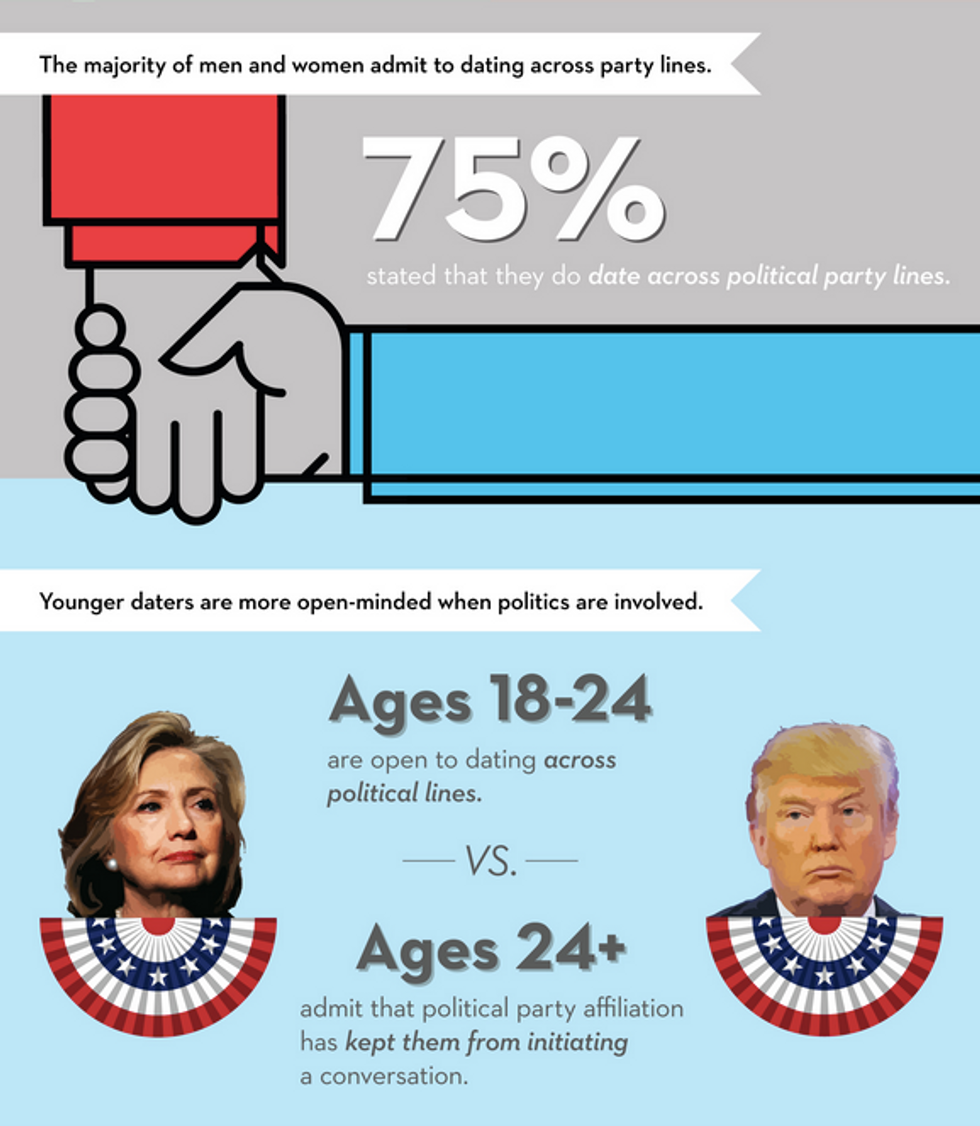 Image source: Zoosk.com