Before he was fatally shot in 2012, Lance Cpl. Gregory Buckley Jr. told his father that at night he could hear Afghan officers sexually abusing young boys, but there was nothing he could do about it.
"At night we can hear them screaming, but we're not allowed to do anything about it," Gregory Buckley Sr., the Marine's father, told the New York Times his son told him. "My son said that his officers told him to look the other way because it's their culture."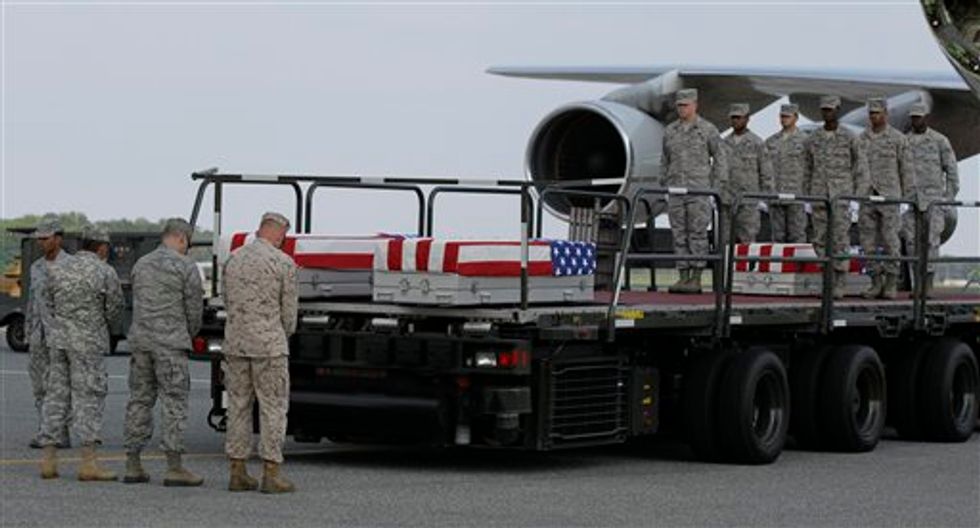 Members of the military pray over the the remains of Lance Cpl. Gregory T. Buckley, back right, at Dover Air Force Base, Aug. 13, 2012. Buckley died while supporting combat operations in Helmand province, Afghanistan. (AP Photo/Luis M. Alvarez)
According to the Times, rampant sexual abuse of children by Afghan officers — otherwise known as "bacha bazi" or "boy play" — isn't new. While some U.S. soldiers and Marines have specifically been told not to intervene, they have chosen to do so anyway in the face of potential disciplinary action.
As TheBlaze previously reported, Sgt. First Class Charles Martland, a Green Beret, is set to be involuntarily discharged Nov. 1 because he attacked an Afghan Local Police commander in 2011 who allegedly raped a boy and then beat his mother for telling the U.S. military.
Rep. Duncan Hunter (R-Calif.) defended Martland in an August letter to Defense Secretary Ash Carter and said that Martland had a "moral decision" to intervene.
"He confessed to the crime and laughed about it, and said it wasn't a big deal," Daniel Quinn, a leader at the post, told Fox News of the Afghan police commander's actions. "Even when we patiently explained how serious the charge was, he kept laughing. As a man, as a father of a young boy myself at the time, I felt obliged to step in to prevent further repeat occurrences."
Quinn and Martland were both removed from the outpost, and Quinn decided to leave military service. However, Martland was brought to a "Qualitative Management Program" review board in February 2015 where it was decided that he would be involuntarily discharged.
Hunter said in his letter that Martland is being targeted by a new policy within the military amid budget cuts that scales back on personnel who have infractions on their records despite potentially having good performance records.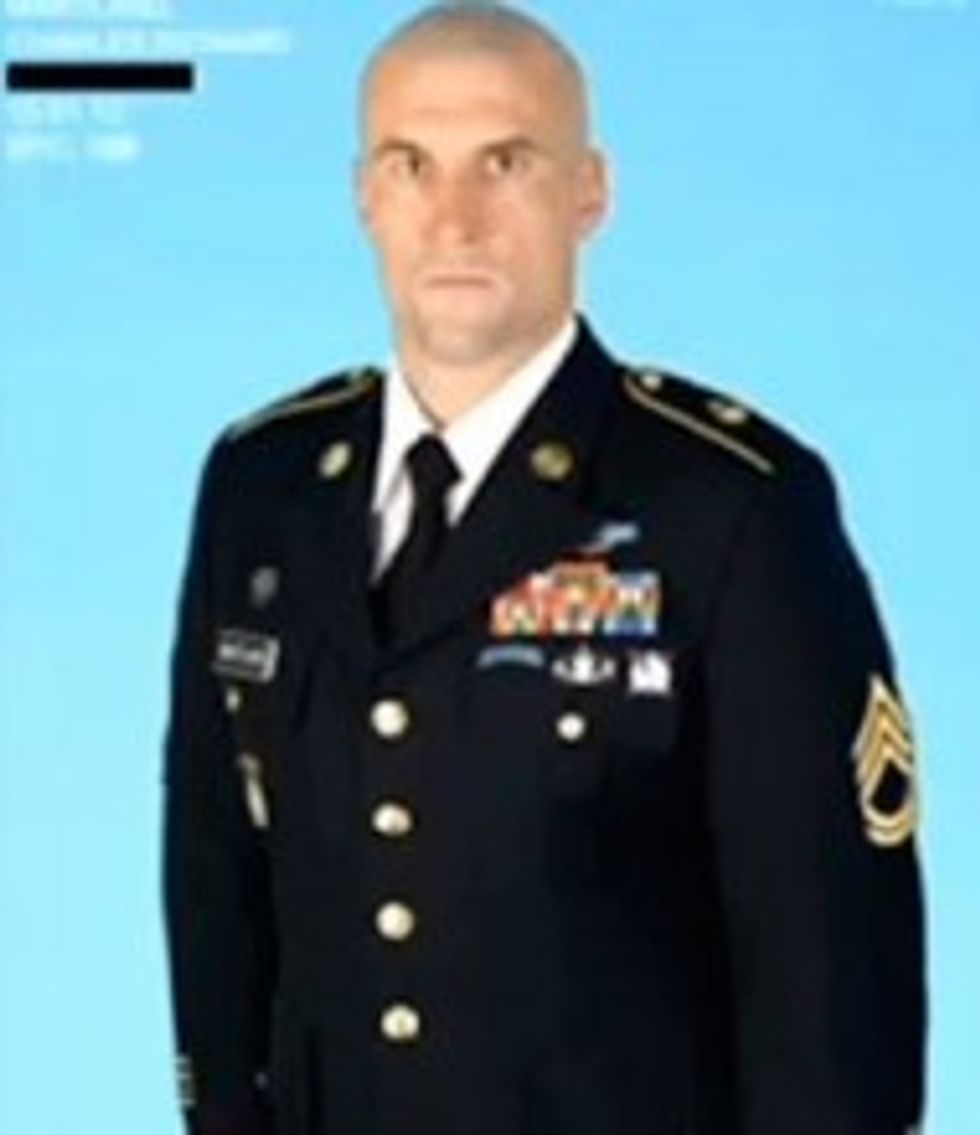 Rep. Duncan Hunter wrote a letter to Defense Secretary Ash Carter, asking that he review the "involuntary discharge" of Sgt. First Class Charles Martland. (Image source: KUSA-TV)
"Performance in the battlefield and performance in training should be valued over … infractions," Dan Caldwell, a former Marine and the legislative and political director for the nonprofit Concerned Veterans for America, previously told TheBlaze.
Caldwell said adult male-minor male rape is "very common" in "that culture" and reiterated what Buckley reportedly told his father before his death: the common excuse for looking the other way regarding sexual abuse is that it's their culture.
"You would have probably a lot of people who would say, 'look, we're not here to change their culture,'" Caldwell said. "I'm sure they would say the appropriate response is that it is just a part of Afghan culture, and you just need to ignore it and accept it."
Col. Brian Tribus, a spokesman for the American command in Afghanistan, told the New York Times that "there would be no express requirement that U.S. military personnel in Afghanistan report" instances of child rape unless rape is being used as a weapon of war.
"Generally, allegations of child sexual abuse by Afghan military or police personnel would be a matter of domestic Afghan criminal law," Tribus said in an email.
A former Marine lance corporal told the New York Times that he remembered feeling sick upon walking into a room on a base and seeing men lying on the ground with children.
"I'm not a hundred percent sure what was happening under the sheet, but I have a pretty good idea of what was going on," he said, speaking on the condition of anonymity.
Still, the lance corporal said, "the bigger picture was fighting the Taliban. It wasn't to stop molestation."
Read the rest of the New York Times' report here.