After spending months of recovering from serious injuries sustained in a car accident, comedian Tracy Morgan made his triumphant return to the spotlight at the 67th Emmy Awards on Sunday night.
Morgan saluted the standing ovation he received before thanking his doctors, family, and fans for the "love, prayers and positive thoughts over the past fifteen months."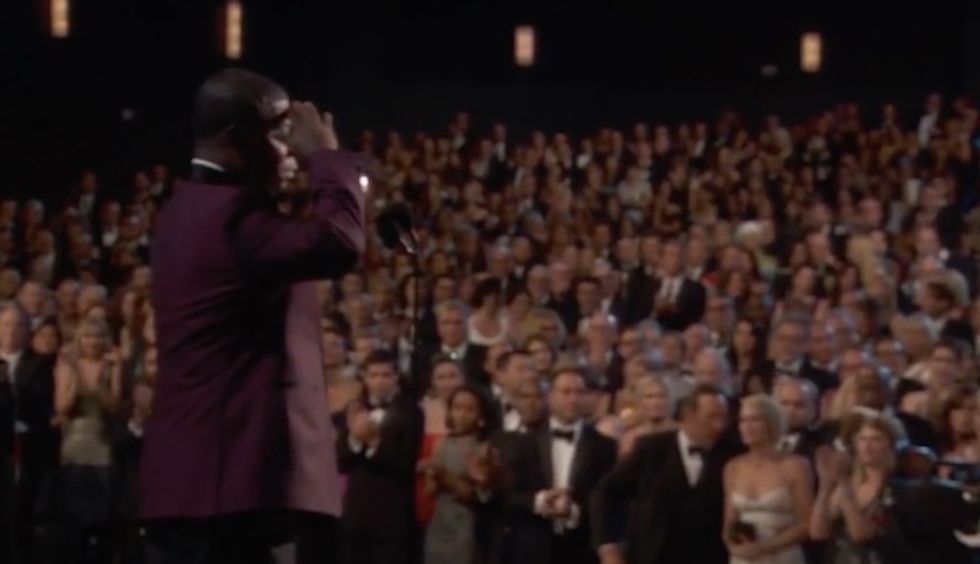 Image source: YouTube
The initial tone of Morgan's short speech was quite serious, but that soon changed.
Speaking about his accident and the eight days he spent in a coma, the comedian transitioned to laughter.
"When I finally regained consciousness, I was just ecstatic to learn that I wasn't the one who messed up," he joked.
Morgan also closed with a joke indicating he had returned to his pre-accident comedic form.
"Only recently I've started to feel like myself again. Which means a whole lot of women are gonna get pregnant at the after-party," he said to laughter and applause.
Watch Morgan's return to the Emmy Awards:
__