A 17-year-old was pictured standing on top of a police cruiser and holding up his middle finger – but he's probably wishing now that he wouldn't have done it.
Police in Jackson, Tennessee, said pictures of the teenager standing up on the car were circulating around social media, and because of help from the suspect's family, they were able find out who it was, WHBQ-TV reported.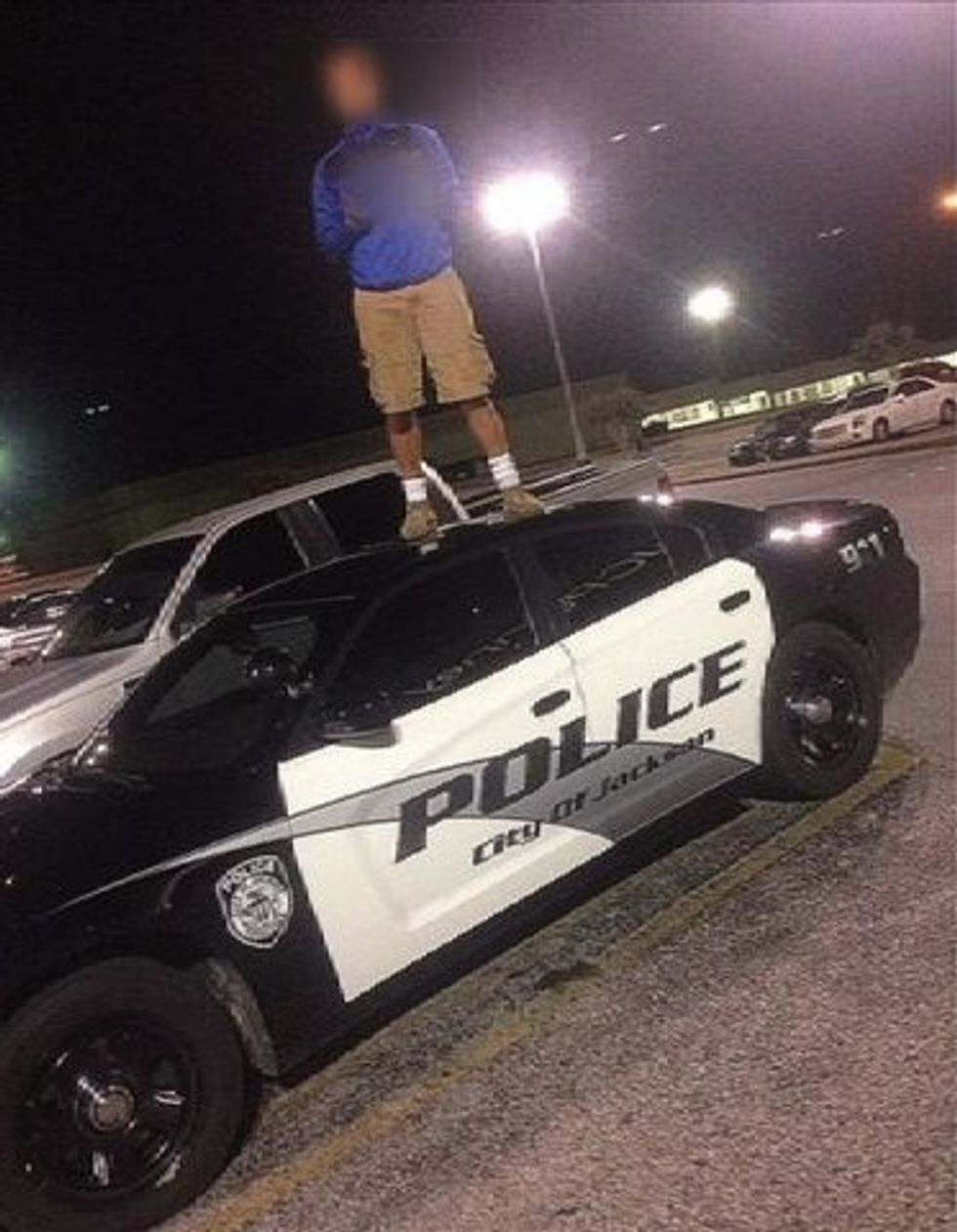 Image source: WHBQ-TV
A viral photo reportedly taken Sunday in the parking lot of a local shopping mall shows the black male on top of the police cruiser, with his face blurred along with his hand gesture.
The teenager and his parents met with Jackson Police Chief Julian Wiser Monday, where the suspect agreed to take responsibility for his actions. He now faces vandalism charges for putting dents on the car's hood and trunk.
According to the Jackson Sun, the teen posted the picture on his Facebook page where it received more than 1,000 likes and was shared and commented on hundreds of time. Comments came from users in support of the action as well as users criticizing it.
The post was eventually taken down, and the teenager's page was later deleted, the Sun reported.
(H/T: WHBQ-TV)
–
Follow Jon Street (@JonStreet) on Twitter