It was a tense game between two third-grade basketball rivals, but it wouldn't be until two months later that one team's coach would feel the full effects.
Jessica Curs was coaching a team of 9-year-old girls in Burleson, Texas, when things got so heated that fans started heckling her, her husband and other coaches, she said. But it was when one particular fan, who turned out to be a plainclothes police officer, said he heard the coach fire back with her own comments that things escalated quickly.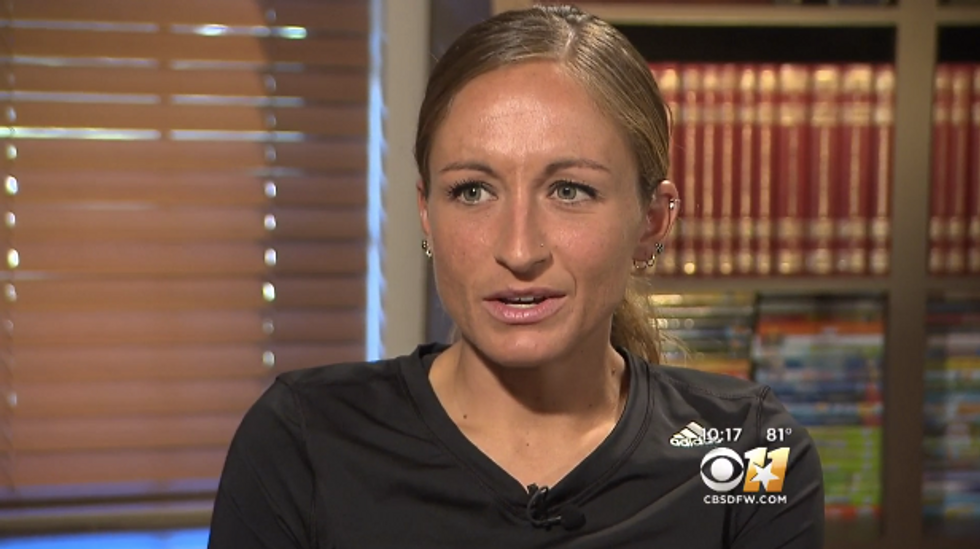 Jessica Curs, a 31-year-old mother, is a well-respected coach in Texas where she leads basketball, soccer and softball teams. (Image source: KTVT-TV)
Andy Love, the referee for the February game, said he blew his whistle for a foul when he saw a man holding Curs.
"We got a foul. I blow the whistle. I turn to report my foul, and I've got some guy standing on the edge of the gym floor grabbing a coach by the arm, trying to pull her off the court," Love told KTVT-TV.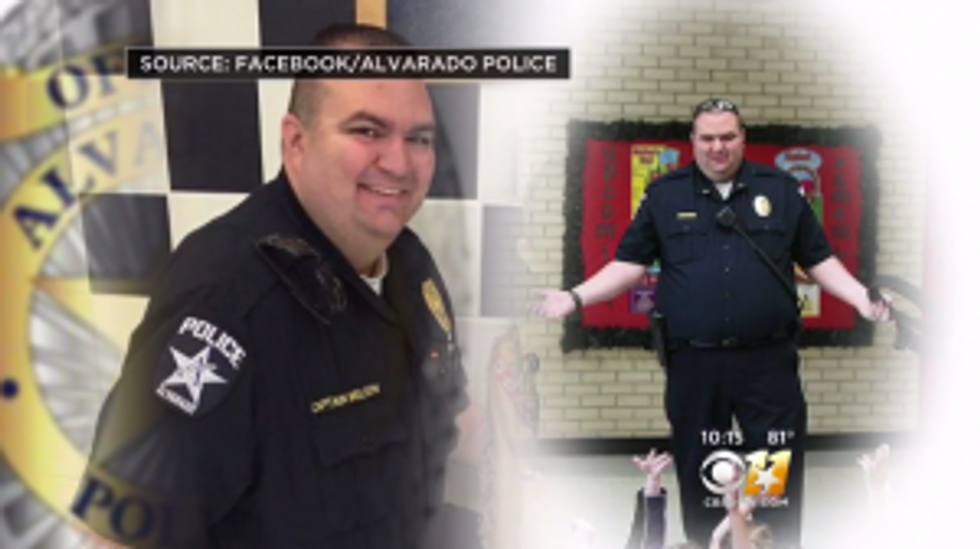 Capt. Gary Melson of the Alvarado Police Department was in plainclothes when he detained Jessica Curs during a third-grade girls' basketball game. (Image source: KTVT-TV)
Curs, a 31-year-old mother who's a well-respected coach in the area, said she thought the man was just a fan who'd been "pestering" her throughout the game. He turned out to be Capt. Gary Melson of the Alvarado Police Department, who told Curs he'd heard her use profanity and was holding her there until local cops could arrive.
Once the officers arrived, Love said one of the officers had a hard time keeping a straight face. Eventually, police did file a report with a note that said Melson did not want any citation to be issued but just wanted the situation to be resolved.
Curs was soon free to go and drove to Alvarado, where she was supposed to coach another game. However, another police officer was already at the gymnasium, waiting to give her a criminal trespass warning. Curs was allowed to watch the game to see her daughter play, but she was prohibited from coaching.
Neither the Alvarado Independent School District nor a private youth association that was using the gym that day asked for the trespass warning, according to KTVT.
Despite the events of that day, Curs told KTVT that she thought it was all over and continued to do what she loves — coaching. Two months later, she opened her mailbox and found an arrest warrant.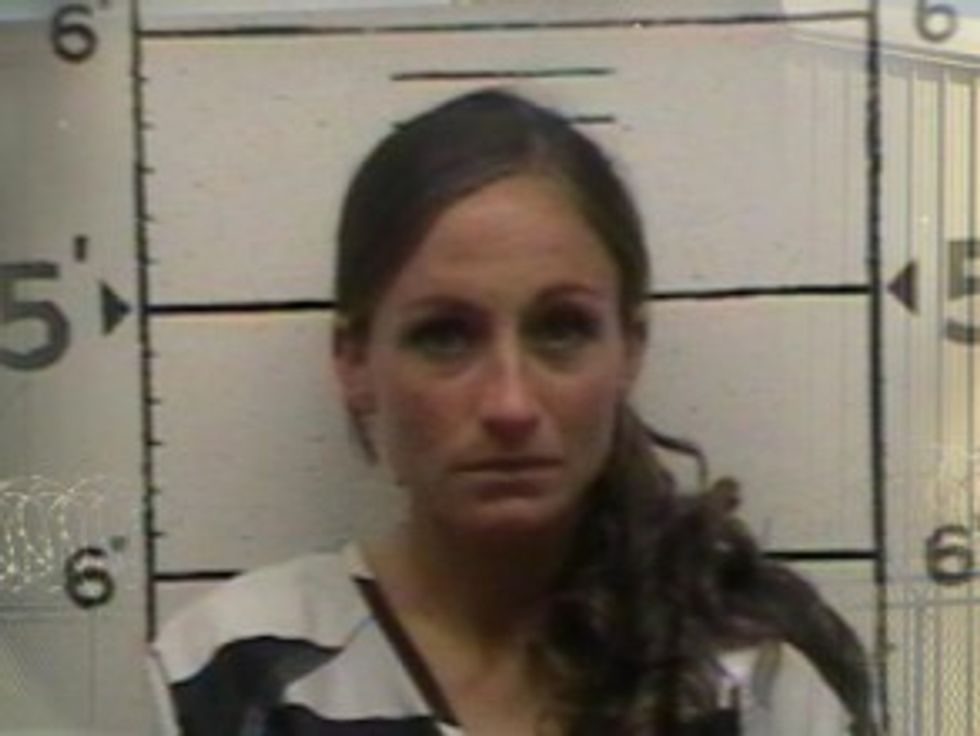 Two months after the incident, Jessica Curs received a warrant for her arrest in the mail. She said she spent six hours behind bars. (Image source: KTVT-TV)
"When I opened that envelope, I promise you, all the color went out of my face," said Curs, who also coaches basketball, soccer and softball.
Curs turned herself into the police department where, according to her bail receipt, she was supposed to just go through a "walk-through," meaning she wouldn't spend any time locked up. Yet once she arrived, she said, she spent six hours behind bars in a striped jumpsuit.
"That's absurd. I saw nothing that happened in that gym that would warrant anybody having to go to jail," Love said.
KTVT reported that a county attorney was prepared to file a misdemeanor charge against Curs, alleging that she purposefully fled Melson despite knowing that he was a "peace officer who was attempting to lawfully arrest or detain the defendant." However, after talking with KTVT, the charges have been postponed.
In the meantime, Curs is continuing to coach several sports — and win. KTVT reported that her girls' basketball team is so good that they beat a team of boys. Still, Curs contends that the off-duty police officer misunderstood her and shouldn't have had her arrested.
"I don't understand how someone can have it in them to do something so horrible," she told KTVT.
Watch KTVT's report below.