Donald Trump hit back at Fox News in a statement Wednesday afternoon, after the cable news network said he only announced he would not be soon appearing on any of its programs when it canceled his upcoming appearance on "The O'Reilly Factor."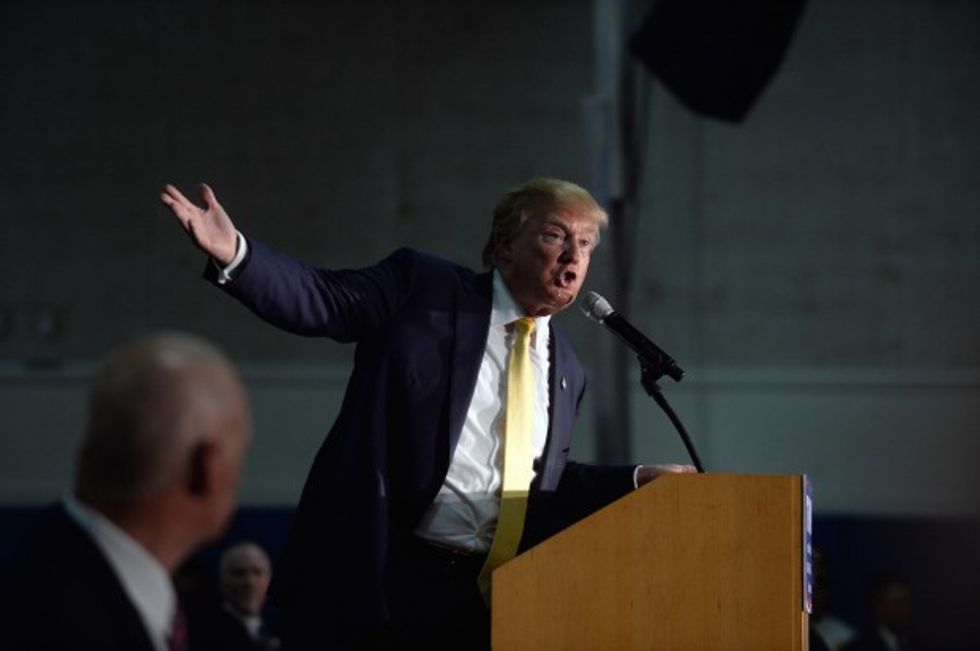 Darren McCollester/Getty Images
Earlier in the day, Trump tweeted that he thought Fox News had treated him "very unfairly" and, thus, would not "be doing any more Fox shows for the foreseeable future."
A Fox News spokesperson then hit back at the real estate tycoon, saying in a statement that Trump had only announced his boycott after his scheduled Thursday appearance on "The O'Reilly Factor" was canceled by the network.
Not wanting Fox News to have the last word, Trump's campaign released a statement in response. He said all one needed to do is look at the ratings he generates to "understand the facts," seemingly suggesting Fox News needed him to appear on its programs more than he needed the network.
Mr. Trump stands by his statement made earlier today. As a candidate for President of the United States and the definitive front runner in every poll, both nationally and state wide, including the just released poll in the state of Florida, Mr. Trump expects to be treated fairly. All you have to do is look at the tremendous ratings last night from the Late Show with Stephen Colbert, where Mr. Trump was the guest, or the ratings from both debates, to fully understand the facts.
This is not the first time Trump has found himself in a clash with Fox News. After the first GOP debate, his criticism of host Megyn Kelly ultimately resulted in a phone call with network Chairman and CEO Roger Ailes. According to Ailes, the two had a "blunt but cordial" conversation that cleared the air.
—
Follow the author of this story on Twitter and Facebook: