Students at George Mason University overwhelmingly thought Ahmed Mohamed's homemade clock looked like a bomb, according to a new video published online.
Dan Joseph, with the conservative Media Research Center, visited the campus just outside D.C. and showed students a photo of the controversial clock. He then asked them what they thought it looked like.
"I'm going to show you this and you tell me what you think it is — the first thing that pops in your head," Joseph told the students.
The results were overwhelming.
"It looks like a bomb," one replied, with his friend agreeing.
[sharequote align="center"]"It looks like a bomb."[/sharequote]
"It looks like a bomb," echoed another student.
"Yeah, it could be like a bomb or something," another said.
"A bomb?" one questioned.
That answer was given by multiple other students who couldn't help but think it looked like a bomb. Only one offered another answer, saying it resembled a lie detector.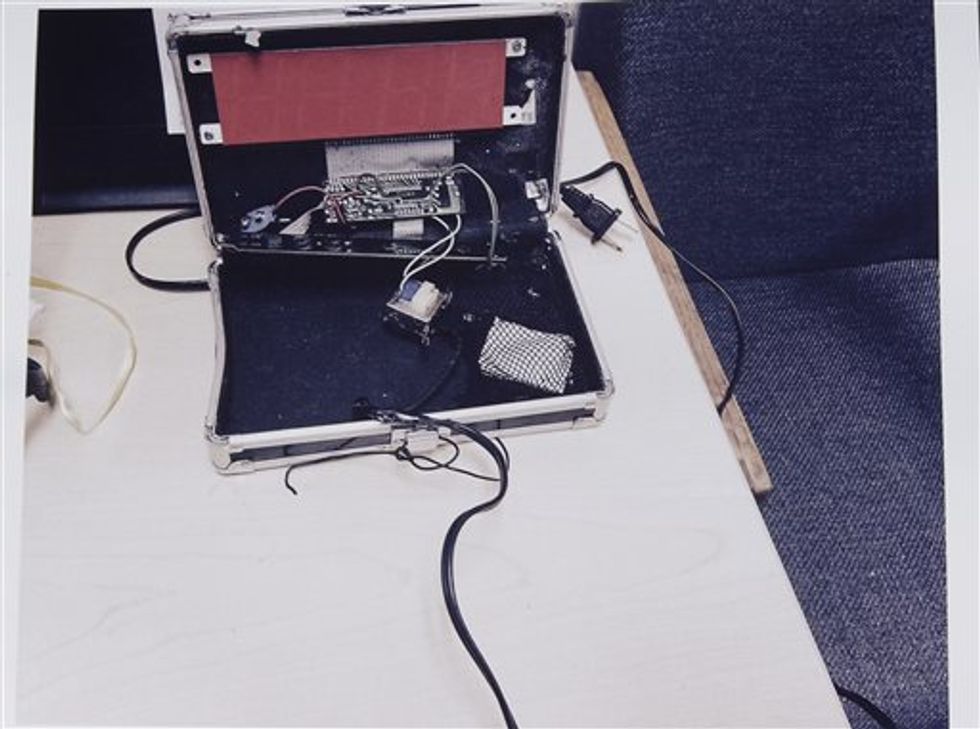 This photo provided by the Irving Police Department shows the homemade clock that Ahmed Mohamed brought to school, Wednesday, Sept.16, 2015, in Irving. (Irving Police via AP)
Mohamed's case received national attention when he was handcuffed for taking his homemade clock to school. Many suggested the student was unfairly targeted because of racial profiling. President Barack Obama, Facebook founder and CEO Mark Zuckerburg and others publicly expressed support for Mohamed.
—