An off-duty police officer was at home with his family in Port Arthur, Texas, early Thursday when he heard something at the door and went to check it out.
At around 12:30 a.m., Officer Ahmall Bodden said he heard the sound of glass breaking in the front of his house. Bodden went to his front porch where he met a man wielding a hammer and trying to break in. When the suspect reportedly confronted him, the officer shot the would-be intruder in the "pelvic area," KBMT-TV reported.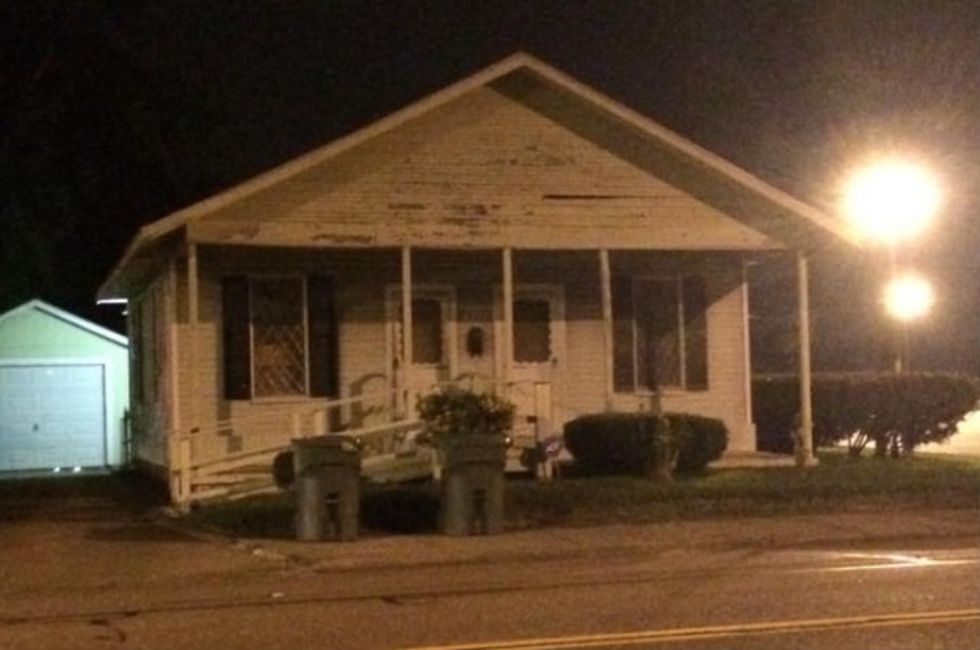 Image source: KBMT-TV
Officers who were on duty responded to the home and took the unnamed suspect to a nearby hospital, but no details on the man's medical condition were released.
Though it was not immediately clear whether the officer who shot the suspect had been placed on leave, there is an active investigation into the incident.
The Port Arthur Police Department did not immediately respond to a request for comment from TheBlaze.
(H/T: KBMT-TV)
–
Follow Jon Street (@JonStreet) on Twitter