Residents are perplexed after thousands of fish were left dead last weekend when a Northern California reservoir mysteriously went dry overnight.
"Something went haywire," Aaron Seandel, chairman of a water quality committee, told the Sacramento Bee.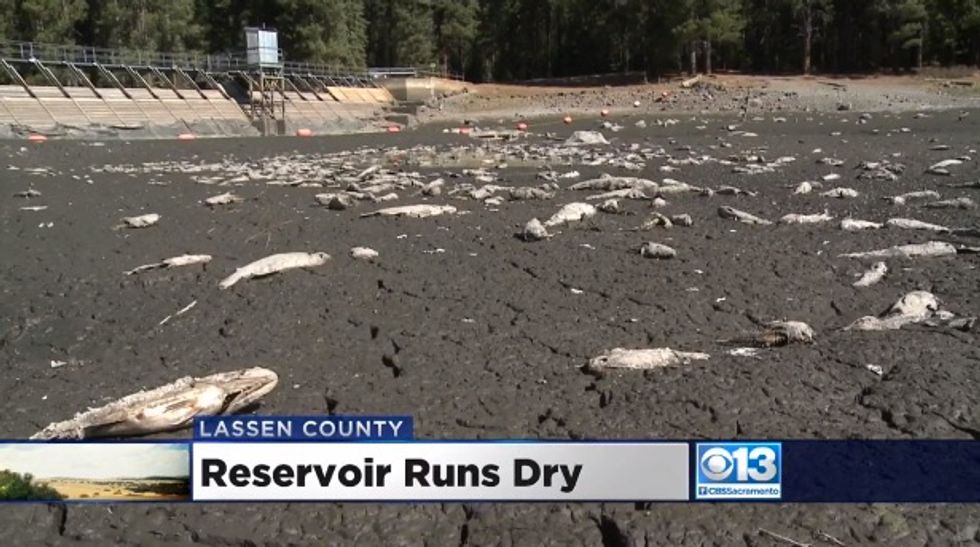 Image source: Screen grab via KMAX-TV
KMAX-TV reported that thousands of fish now lay dead in what used to be Mountain Meadows Reservoir, also known as Walker Lake.
"Everywhere that you see that's wet, there was water," resident Eddie Bauer told the news station.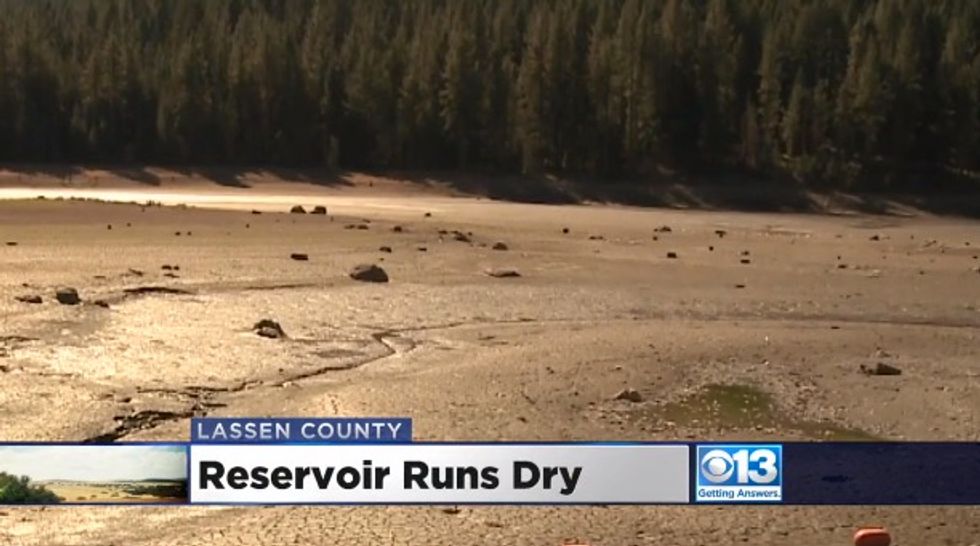 Image source: Screen grab via KMAX-TV
Residents told KMAX that people were out fishing on the lake Saturday. They equated what happened to a bathtub being drained.
PG&E, which owns rights to the water, told news outlets that no one opened the dam and that the water simply ran out after after officials made the decision to stop repairing a valve that kept getting clogged.
Bauer, however, doesn't buy what PG&E is saying, telling KMAX that there was enough water left to last at least two weeks.
"This makes me feel like they didn't want to do a fish rescue and that it was easier to open that sucker up Saturday night," Bauer said.
Regardless of who is to blame for the disappearance of the local fishing hole, officials with the Department of Water Resources warn most reservoirs are below normal levels because of the drought.
"The reservoirs are all continuing to be far below normal," Doug Carlson told KMAX.
"We are reliant upon rainfall to fill those lakes of course and until we get more rain we're not likely to see any appreciable increase in the reservoir levels," he added.
(H/T: UPROXX)
—
Follow the author of this story on Twitter and Facebook: