A flight from Baltimore to Atlanta was grounded overnight after baggage handlers found an escaped tarantula in the cargo hold before the plane took off Wednesday.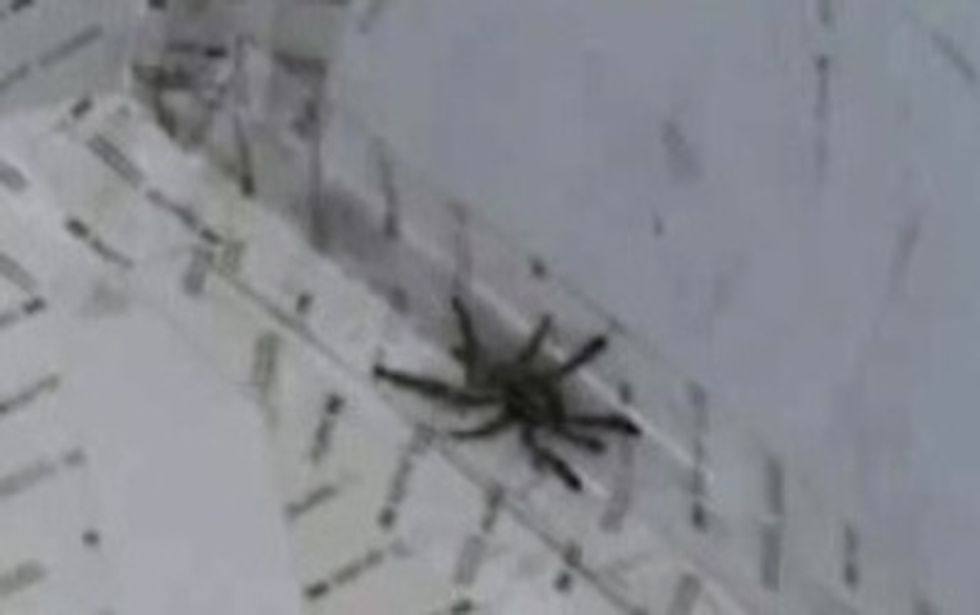 Image source: WRDW-TV
Brian Kruse, a spokesman for Delta, told the Baltimore Sun the flight, which should have taken off around 7 p.m., was ordered to remain on the ground while crews ensured there were no other arachnids crawling about. Morgan Durrant, another Delta spokesman, told WSB-TV that passengers were not in the cabin or even on the aircraft when the spider was discovered.
Passengers who were supposed to get on this plane transferred to another flight that left a few hours later to continue on to their final destinations.
"Flight crew made the decision to fly to Atlanta on another aircraft out of an abundance of caution and the Captain explained the situation to our customers," Durrant told WSB.
Kruse told the Baltimore Sun that crews caught the baboon tarantula and identified its "handler" to confirm it was the only spider in the cage. WRDW-TV though reported one passenger claiming that the captain said 750 tarantulas were on the flight. Other reports did not mention this claim.
Watch WRDW's report:
There are different types of baboon tarantulas, but the website Pet Bugs describes the King Baboon Tarantula as "one of the most prized tarantulas in the hobby." Full grown, this spider can reach between six to nine inches and is considered an "extremely aggressive species" that "should be owned by experienced keepers only." The pet website said the venom from this type of tarantula is more toxic than other species.
—
Front page image via Shutterstock.